As battery storage solutions advance and become more available, our reliance on fossil fuels will decrease and grid reliability will increase, putting us on the right track to a sustainable future.

Bryn Huntpalmer | Modernize
Over the course of 2015, the US made leaps and bounds toward establishing solar as its primary source of energy. But one of the major obstacles we face in completely replacing fossil fuels with renewable energy is the storage problem. To run a household, business, or plant solely on solar power, requires continual access to that resource. It is difficult or impossible to get the needed amount of energy at night and on cloudy days using solar panels, which results in intermittent renewable energy resources and reliance on the grid.
Storage batteries, however, can trap the power that the solar cells produce when the supply exceeds demand—for example, in the middle of the day—and then provide that energy when the demand exceeds the supply.
At the moment, storage batteries are expensive, which leads many solar energy users to forget about storage and take advantage of sunlight strictly when it's available, relying on fossil fuels to get the rest of the job done. In addition to the continued reliance on traditional energy, this poses another problem in certain areas: the growing capacity of solar has created a gap in electricity supply and demand, causing the grid to become unstable during times of the day when solar energy is most accessible.
The solution to this is innovations in storage battery technology, which will spread the excess generation of solar throughout the day rather than lumping it all in the most productive hours. It will smooth out intermittency problems and allow solar energy users to rely less on fossil fuels.
As it stands, the standard lithium-ion battery costs about $1,000 per kilowatt hour, a significant investment for home and business owners already shelling out for necessary solar energy system equipment. But this may not remain a problem forever. In fact, the Energy Department announced in January of 2016 that it will invest $18 million in storage solution development. This will fund six new projects across the US, which will enable storage solutions that are reliable and affordable to consumers.
Right now, one of the most viable battery technologies on the market is a suite of Tesla batteries that Elon Musk says could "fundamentally change the way the world uses energy." There is a model for residential and business use as well as a model for utility-scale use. SolarCity provides these batteries for 60 percent less than previous storage products, making solar energy storage an increasingly viable solution.
When it comes to the question of whether solar will still be cost effective when the tax benefit reduces at the end of 2016, the answer is a complicated one. It would stand to reason that without the tax benefit, consumers will be less likely to invest in solar energy systems. However, this may force the industry to innovate on a tighter schedule so that consumers can continue to afford solar products.
As battery storage solutions advance and become more available, our reliance on fossil fuels will decrease and grid reliability will increase, putting us on the right track to a sustainable future.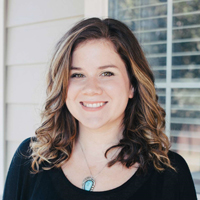 About Bryn Huntpalmer
Bryn Huntpalmer is a mother of two young children living in Austin, Texas where she currently works as an Editor for Modernize. In addition to regularly contributing to Home Remodeling and Design websites around the web, her writing can be found on Lifehacker and About.com.
---
Comments (0)
This post does not have any comments. Be the first to leave a comment below.
---
Post A Comment
You must be logged in before you can post a comment. Login now.
Featured Product
Off-grid or on-grid, system designers and installers now have a comprehensive power conversion and storage solution from the name they trust: OutBack. Engineered from the ground up, OutBack's preassembled systems make balance-of-system components easier to specify and install in any residential or commercial installation. The Radian packs over 8,000 Watts of pure sine-wave continuous power and can be stacked into an 80 kW configuration for larger applications. The Integrated Battery Rack (IBR) is a 28.8 kWh one-box solution with all electrical connections made at the factory and shipped fully-assembled (without batteries) for quick connection on the jobsite.