These folks are regular contributors to our eMagazine and we are in their debt for sharing their expertise with us.
If you just want to contribute one article, interview or case study - click here.
Len Calderone - Contributing Author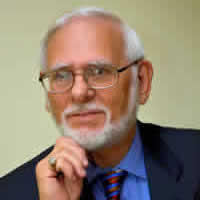 Len has contributed articles to several publications. He also writes opinion editorials for a local newspaper. He is now retired.
Len has contributed over 20 articles to the eMagazine.
Len's Most Recent Articles
According to the US Geological Survey, 66% of public water comes from surface water. Presumably some of that is pumped at some point, but even if only half of that were gravity fed, the potential for electricity production from municipal water pipes is significant.
The desire to halt climate change has drawn researchers around the world to the pursuit of CO2 conversion.
Everyday researchers discover new applications for the properties of graphene. The future of graphene holds limitless possibilities from generating energy to literally every corner of industry and manufacturing. As the years pass it will likely become as commonplace as plastic.
Pradhnya Tajne - Contributing Author
Pradhnya is a creative and self-driven writer with over seven years of experience. Currently, she works as an Assistant Content Manager, with a focus on the renewable energy domain, for Transparency Market Research. Through her writing, she sheds light on clean alternative energy projects.
Pradhnya's Most Recent Articles
In 1977, the cost of solar panels was US$76.67/watt and today, it is just US$0.613/watt
Here is how the internet of things technology can drive the next revolution in the global renewable energy industry
Though the potential and power of geothermal energy is massive, setting up a large-scale plant to harness this energy is not an easy goal.
Share Your Expertise - Become an Associate
If you would like to be a featured author or blogger in this publication please let us know by email to articles@ljbmanagement.com
Here's how it works!
Commit to contributing one article per month - technically or educationally based articles related to the Alternative Energy Industry.
We'll set you up with a biography listing here - with photo, bio and link to your website or blog.
Your articles will appear on the site within a few days of preparation and be listed in your profile on this page
Share Your Expertise - Contribute an Article, Case Study or Interview
If you would like contribute an article, interview or case study, please let us know by email to articles@ljbmanagement.com
Here's how!
The process is very simple. Just email the paper or article along with any diagrams, photos etc. that you wish to have included. Length is not restricted. We do all the formatting and title graphics etc. and prepare the article for publication.
If you would rather do an email interview, just send me 5 or 6 lead in questions that cover the topic that you would like the interview to focus on. I will add a few of my own questions and send back the complete interview for you to fill in the answers.
Biographies, photos, logos and company links can also be included.
As soon as we receive the complete article or interview, we will get it ready and send you a link to preview before it goes live.
Your articles will appear in the next available update (usually within a few days).