Manufacturing

Marketing Partner
---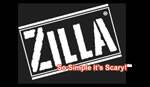 Zilla Corporation
Zilla Corporation makes solar installations more practical and affordable through product design and innovation. As the manufacturer of Zilla® products, Zilla Corporation distributes solar installation components and engineered solar mounting systems to customers worldwide. Zilla Corporation is located in Lafayette, Colorado.
---
Mailing Address:
75 Waneka Pkwy.
Lafayette, CO 80026
United States of America
Tel: 720-880-6700
Fax: 303-665-0379
Email: sales@zillarac.com
Website: http://www.zillarac.com
Company Category: Solar & Wind
Geographic Region: USA - South West
Company Sector: Manufacturing
Keywords: solar racking systems, solar mounting solutions
Partner Status: Marketing Partner
---
Products
The Zilla® Phantom is a revolutionary new rail-less solar mounting system. Building on the popular Zilla® Double Stud Flashing, the Phantom can mount anywhere on composite roofs, not just on joists. Additionally, the Zilla® Phantom streamlines distribution and transportation allowing for a safer, easier and more economical solar installation. The Phantom is a fully flashed and grounded system and includes everything necessary to complete a rooftop solar installation. The Zilla® Phantom affords unparalleled layout flexibility and field adjustability that simplify every step of the installation process. Visit ZillaRac.com to learn more.
---
Articles
This Company does not currently have any Articles
---
---