Save 12% on you Energy Bill - TrickleStar™ Universal Standby Power Saver
In a typical household, over 12 percent of the power bill goes on the small amounts of power consumed by devices in standby mode. Are you a gamer? Well ratchet that figure up considerably further. TrickleStar have a device to save that waste. The TrickleStar™ Universal Standby Power Saver reduces the standby energy consumed by PC and TV Peripheral equipment. The product has inbuilt current sensing circuitry to sense when a PC or TV is on or Off. When the PC or TV is on the product will switch On all peripheral devices. Conversely when the PC or TV is Off, the product will switch Off all peripheral devices. The product is easy to install and provides simple automation to reduce wasteful standby energy consumption. More info at TrickleStar
Comments (0)
This post does not have any comments. Be the first to leave a comment below.
---
Post A Comment
You must be logged in before you can post a comment. Login now.
Featured Product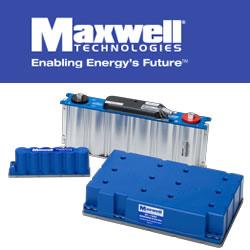 Variable wind conditions at a wind farm can impact the quality of power output. Maxwell's ultracapacitors provide burst power for electric blade pitch control systems to optimize wind turbine output and/or to ensure rotor speed remains within a safe operating range. In addition, Maxwell's ultracapacitors have demonstrated their durability and reliability at -40 to 65°C, which enables pitch control systems to meet grueling wind energy expectations under extreme conditions. Maxwell ultracapacitors are reliable for hundreds of thousands of cycles, and nearly eliminate site visits to change out batteries. Our wind-system ultracapacitors range from 350 to 3,400 farad cells and integrated modules of 16, 75 and 160 volts. Maxwell ultracapacitors have a proven track record of success in over 30,000 turbines in operation worldwide.