Energy Islands Power the Future
The ocean harbors abundant energy in the form of wind, waves and sun. All of these could be sampled on something called an Energy Island: a floating rig that drills for renewables instead of petroleum. The Energy Island would have an OTEC (ocean thermal energy conversion) plant at its center, but spread across the 2,000-foot-wide (600-meter-wide) platform would also be wind turbines and solar collectors. Additionally, wave energy converters and sea current turbines would capture energy from water moving around the structure. One of these hexagonally-shaped islands could generate 250 megawatts. Read more here.
Comments (0)
This post does not have any comments. Be the first to leave a comment below.
---
Post A Comment
You must be logged in before you can post a comment. Login now.
Featured Product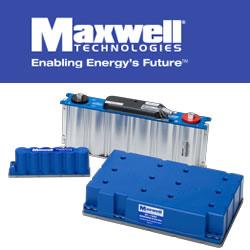 Variable wind conditions at a wind farm can impact the quality of power output. Maxwell's ultracapacitors provide burst power for electric blade pitch control systems to optimize wind turbine output and/or to ensure rotor speed remains within a safe operating range. In addition, Maxwell's ultracapacitors have demonstrated their durability and reliability at -40 to 65°C, which enables pitch control systems to meet grueling wind energy expectations under extreme conditions. Maxwell ultracapacitors are reliable for hundreds of thousands of cycles, and nearly eliminate site visits to change out batteries. Our wind-system ultracapacitors range from 350 to 3,400 farad cells and integrated modules of 16, 75 and 160 volts. Maxwell ultracapacitors have a proven track record of success in over 30,000 turbines in operation worldwide.