What Does "Green" Mean?
Nearly 90% of those responding to a new survey by the Consumer Electronics Association said environmental factors such as energy efficiency would play a role in their decision to buy their next television. But because there is no one standard about what it actually means for a product to be "green," the study shows that consumers also are confused by claims to that effect. Less than half of the 960 people surveyed said they're generally able to make sense of the environmental attributes attached to electronics on the market. Tim Herbert, the C.E.A.'s senior director of market research, said that although consumers are confused by the green credentials of various electronics, "the key takeaway is the growing importance of 'green' in consumers' purchasing decisions." [read more]
Comments (0)
This post does not have any comments. Be the first to leave a comment below.
---
Post A Comment
You must be logged in before you can post a comment. Login now.
Featured Product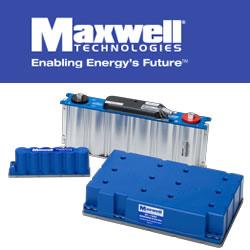 Variable wind conditions at a wind farm can impact the quality of power output. Maxwell's ultracapacitors provide burst power for electric blade pitch control systems to optimize wind turbine output and/or to ensure rotor speed remains within a safe operating range. In addition, Maxwell's ultracapacitors have demonstrated their durability and reliability at -40 to 65°C, which enables pitch control systems to meet grueling wind energy expectations under extreme conditions. Maxwell ultracapacitors are reliable for hundreds of thousands of cycles, and nearly eliminate site visits to change out batteries. Our wind-system ultracapacitors range from 350 to 3,400 farad cells and integrated modules of 16, 75 and 160 volts. Maxwell ultracapacitors have a proven track record of success in over 30,000 turbines in operation worldwide.