U.S. Wind-Turbine Installations Rose 31% in 2011, AWEA Says
Developers installed wind turbines with capacity of 6,810 megawatts in the U.S. last year, 31 percent more than in 2010, as they rushed to qualify for a federal-tax grant that expired last month, according to an industry group. Fourth-quarter installations reached 3,444 megawatts, topping the first three quarters combined, led by California, Illinois and Ohio, the fastest-growing state, the American Wind Energy Association said today in a report. New wind farms with capacity of more than 8,300 megawatts are under construction now. Developers will try to complete them before another federal incentive expires Dec. 31. The Washington-based trade group is pressing Congress to extend the Production Tax Credit of 2.2 cents a kilowatt-hour for wind power to prevent manufacturers from firing workers by 2013.
Comments (0)
This post does not have any comments. Be the first to leave a comment below.
---
Post A Comment
You must be logged in before you can post a comment. Login now.
Featured Product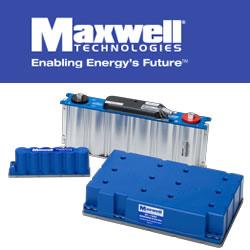 Variable wind conditions at a wind farm can impact the quality of power output. Maxwell's ultracapacitors provide burst power for electric blade pitch control systems to optimize wind turbine output and/or to ensure rotor speed remains within a safe operating range. In addition, Maxwell's ultracapacitors have demonstrated their durability and reliability at -40 to 65°C, which enables pitch control systems to meet grueling wind energy expectations under extreme conditions. Maxwell ultracapacitors are reliable for hundreds of thousands of cycles, and nearly eliminate site visits to change out batteries. Our wind-system ultracapacitors range from 350 to 3,400 farad cells and integrated modules of 16, 75 and 160 volts. Maxwell ultracapacitors have a proven track record of success in over 30,000 turbines in operation worldwide.