Siemens Blindsided by China Wind Boom Plans 'Massive' Investment
Siemens AG (SIE), the world's largest maker of offshore wind turbines, said it underestimated the pace of growth in the Chinese wind market and will ramp up spending to catch up as local competitors increase their lead.
"We're investing massively in research and development and to make use of economies of scale in production," Felix Ferlemann, head of Siemens's wind-power business, said in response to e-mailed questions. "We were somewhat taken by surprise by the strong growth of the Chinese market."
China led the world in installing wind-power capacity last year. Munich-based Siemens is working to keep pace in the country, where it's lagging behind suppliers such as Vestas Wind Systems A/S (VWS), while competition puts pressure on prices. Profitability at Siemens's renewable-energy unit was wiped out last year, calling into question Chief Executive Officer Peter Loescher's strategy of focusing more on green technologies.
Comments (0)
This post does not have any comments. Be the first to leave a comment below.
---
Post A Comment
You must be logged in before you can post a comment. Login now.
Featured Product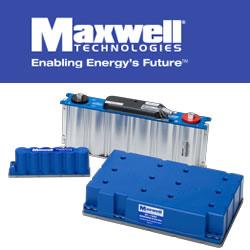 Variable wind conditions at a wind farm can impact the quality of power output. Maxwell's ultracapacitors provide burst power for electric blade pitch control systems to optimize wind turbine output and/or to ensure rotor speed remains within a safe operating range. In addition, Maxwell's ultracapacitors have demonstrated their durability and reliability at -40 to 65°C, which enables pitch control systems to meet grueling wind energy expectations under extreme conditions. Maxwell ultracapacitors are reliable for hundreds of thousands of cycles, and nearly eliminate site visits to change out batteries. Our wind-system ultracapacitors range from 350 to 3,400 farad cells and integrated modules of 16, 75 and 160 volts. Maxwell ultracapacitors have a proven track record of success in over 30,000 turbines in operation worldwide.