Cogenra Solar and Kendall-Jackson Winery Unveil Nation's Largest Rooftop Solar Cogeneration Array
Cogenra Solar, a provider of distributed solar cogeneration systems, today announced the nation's largest rooftop solar cogeneration system to date at Kendall-Jackson's Kittyhawk winery in Windsor, California. Expanding on Kendall-Jackson's existing energy and water conservation projects, the 96-module, 241kW hybrid solar photovoltaic (PV) and thermal array is expected to save approximately $30,000 in annual energy costs.

"Our founder Jess Jackson was a trailblazer who made sustainability a core part of Kendall- Jackson's DNA largely through innovation"

U.S. Congressman Mike Thompson and local business leaders convened today at Kendall-Jackson's Wine Center to celebrate the company's commitment to sustainability and unveil the solar cogeneration system, now supplying solar hot water and electricity to power the winery's extensive tank and bottle washing operations.

Comments (0)
This post does not have any comments. Be the first to leave a comment below.
---
Post A Comment
You must be logged in before you can post a comment. Login now.
Featured Product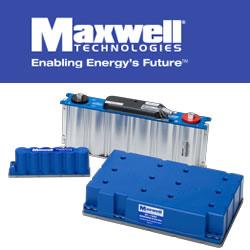 Variable wind conditions at a wind farm can impact the quality of power output. Maxwell's ultracapacitors provide burst power for electric blade pitch control systems to optimize wind turbine output and/or to ensure rotor speed remains within a safe operating range. In addition, Maxwell's ultracapacitors have demonstrated their durability and reliability at -40 to 65°C, which enables pitch control systems to meet grueling wind energy expectations under extreme conditions. Maxwell ultracapacitors are reliable for hundreds of thousands of cycles, and nearly eliminate site visits to change out batteries. Our wind-system ultracapacitors range from 350 to 3,400 farad cells and integrated modules of 16, 75 and 160 volts. Maxwell ultracapacitors have a proven track record of success in over 30,000 turbines in operation worldwide.