Making the message compelling and appealing to a variety of audiences simultaneously is certainly quite a challenge. Today we are all so bombarded with flashing information, how can we get the sustainability message across?
Using our Buildings to provide Education for Sustainability
The Story of a Transformer
By: Philip J.A. Ling, P.Eng., VP Technology, Powersmiths International Corp.
---
Background
Electricity is vital to our lifestyle. Every blackout is a dark reminder of our dependence. Even the most devoted environmentally minded of us use it - we just figure out how to do more with less, and seek out the least negative environmental impact.
The results of a quick internet search for "Education for Sustainability" will surprise you. With all that is being done in your own community, nationally and internationally, you will wonder where you have been. The concept needs to be applied to electricity.
One Example - I make Transformers - no not those transformers
When my kids first realized that Daddy made transformers, they were so excited. Why would they be excited about a box that was tucked away in a small room in a building, or a gray metal can at the top of a telephone pole? They pleaded to come to work with me - their friends would be impressed. Reality set in when they called me to say I was on TV - it was a TV commercial for the toys that can be transformed from an animal into a robot warrior by twisting around its plastic parts. I still remember the sad looks on their faces when I explained that my transformers were not their transformers.
An electrical transformer takes the high voltage from the power lines outside, and transforms it down to match the level we plug our equipment into in our buildings. They are the green boxes outside every 3rd or 4th house in residential neighborhoods, and there are many spread throughout every commercial building.
The Transformer - An example of choices made - or not
Most people are unaware of transformers, what they are, and what they do, and for the most part, they do not need to know, as they are not involved in the selection process. However, the transformer, like many other hidden things that make our buildings work, was probably selected based on price - low first cost, by someone who is not paying the electrical bill, without considering the life cycle impact of installing a lower efficiency product - using more power has significant cost and environmental impacts..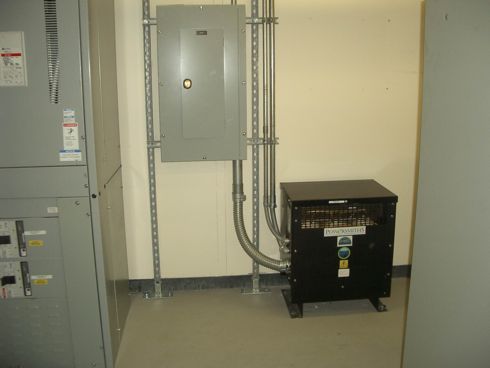 Getting Connected - where do things come from ?
As our societies and cities have evolved, most of us have become less connected to our natural world and the consequences our daily decisions have on it. The answer to the question "where does our food come from? may get the response "the grocery store of course!". The issue of being connected of course much larger than this article, and reminds me of a quote from Jane Goodall, the scientist who studies chimpanzees in Africa, who said something along the lines of "We protect what we love - how we can we protect what we don't know?" Protecting those chimpanzees and their habitat is connected to reducing the smog in the air we breathe.
Looking at our buildings, their impact (environmental, financial and social) is a function of many choices that are made. How can the right choices be made if we are not motivated to understand more and to play a more active role in the decision-making process?
Connecting what a product does to how it is made - Watch out for "Greenwashing"
What have we really accomplished if the end use of a product is environmentally positive but its manufacture was destructive? For example, what if the manufacturing of a solar panel had polluted the river next to the factory, and employees were exposed to hazardous chemicals?
While there are a growing number of "green product" certification systems, many set their own rules, creating the opportunity for "greenwashing", a term used for making a company and its products appear more environmentally friendly than they really are.
ISO 14001 - The International Environmental Management System Standard
While an abstract combination of letters and numbers is certainly not the most human term, ISO14001 is a valuable tool as a step twoards achieving sustainability goals - it is THE globally recognized standard that ensures an independently verified healthy workplace and a manufacturing process that minimizes negative environmental impact and maximizes the positive impacts.
The transformer as a tool for education for sustainability
We all have to start along the journey to sustainability from where we are - at home and at work. Powersmiths designs transformers that are extremely efficient, and yes they are manufactured in an ISO14001 certified facility. But what we have done that is interesting for this article is embed an information system that takes live operating data from the transformer, compares it to the performance of the product it replaces, then displays the energy savings and associated environmental and financial impacts on a live screen in a hallway and on a web site for all to see.
Imagine the opportunity in a school or university hallway, where everyone from children to parents, from teachers to school officials see the impact of how their building is helping to make a difference.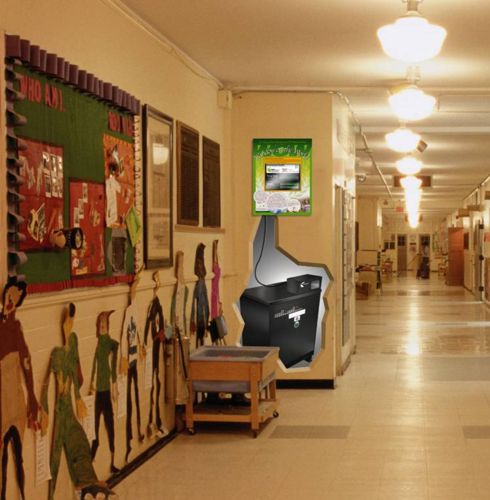 The Challenge
Making the message compelling and appealing to a variety of audiences simultaneously is certainly quite a challenge. Today we are all so bombarded with flashing information, how can we get the sustainability message across? How can the information be interesting at the same time to 8 year olds, their teachers, principal, parents, older kids. And if that's not enough - keep the message fresh!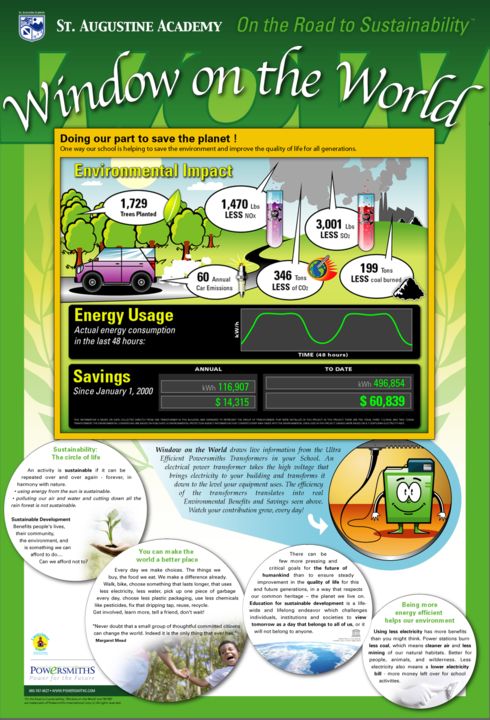 But then think of the reward - we can make a difference today which can change tomorrow for the better.
Comments (0)
This article does not have any comments. Be the first to leave a comment below.
Post A Comment
You must be logged in before you can post a comment. Login now.