FFVs can be fueled with 100 percent gasoline up to 85 percent ethanol. Fueling between the two products is driver transparent; no switches need to be flipped or buttons turned.
E85 - An American Alternative
Michelle Kautz, Director of Communications, National Ethanol Vehicle Coalition
---
Today the U.S. imports more than half of its oil, and overall consumption continues to increase. The use of a blend of 85 percent ethanol and 15 percent gasoline (E85) can be part of the solution to reducing our nation's dependence on imported petroleum.
Ethanol is a high octane, liquid, domestic and renewable fuel, produced by the fermentation of plant sugars. In the United States, ethanol is typically produced from corn and other grain products, although in the future it may be economically produced from other biomass resources such as agricultural and forestry wastes or specially grown energy crops. E85 has many benefits. It has been proven to reduce greenhouse gas emissions, the fuel has a very high octane, it can assist in our nation's economy, and it can decrease our oil imports.
There are currently about six million E85 compatible vehicles, also called flexible-fuel vehicles (FFVs), on American roads. These vehicles are currently being produced by DaimlerChrysler, Ford, General Motors and Nissan. FFVs can be fueled with 100 percent gasoline up to 85 percent ethanol. Fueling between the two products is driver transparent; no switches need to be flipped or buttons turned. A sensor within the vehicle's computer system "reads" the fuel that is contained within the vehicle and calibrates the engine properly. DaimlerChrysler, Ford and General Motors have jointly announced that they will increase their production of FFVs to two million by the year 2010. A complete listing of E85 compatible vehicles can be found at www.E85Fuel.com.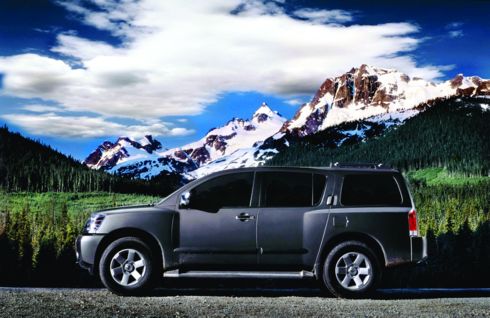 Unfortunately, at this time, no conversions or after-market parts have been certified by the EPA as meeting the standards to maintain clean exhaust emissions. Technically speaking, converting a vehicle that was designed to operate on unleaded gasoline only to operate on another form of fuel is a violation of the federal law and the offender may be subject to significant penalties. No after-market conversion company has successfully certified an E85 kit that would allow a gasoline vehicle to operate on 85 percent ethanol. The only way to legally drive with E85 is to purchase an FFV from an E85 vehicle manufacturer.
Currently, there are 22 E85 compatible models available for model year 2006. Nissan has announced their Armada will be a new model compatible for E85 in 2007. Along with their national advertising campaign named Live Green Go Yellow, General Motors has already began selling their 2007 FFV Tahoe, Suburban and Yukon. Additional 2007 model year FFVs are expected to be announced by the manufacturers soon.
A large increase in consumer awareness regarding E85 and FFVs has recently been generated. This is the result of advertising campaigns such as General Motors' mentioned above, the high cost of gasoline, and the war in the middle east. This awareness has led to more demand of the E85 product and has increased the number of stations throughout the United States significantly. Currently, there are approximately 830 E85 fueling locations across the nation. At this time during 2006, there were only 300 E85 fueling facilities. The National Ethanol Vehicle Coalition (NEVC) has assisted in establishing every E85 pump this and last year. The organization is looking to do so in years to come through requested appropriation monies through the Federal Government.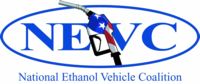 The NEVC is the nation's primary advocate of E85 as an alternative transportation fuel. The organization assists retailers in installing E85 infrastructure and educates consumers and fleets on the benefits of the clean, renewable fuel. It is supported by many members including all FFV automobile manufacturers, corn growers, ethanol producers and many more.
For a complete listing of E85 fueling locations, FFVs or for more information, visit www.E85Fuel.com.
Comments (0)
This article does not have any comments. Be the first to leave a comment below.
Post A Comment
You must be logged in before you can post a comment. Login now.