Alternative Energy Articles from the Current eMagazine
Solar Power International 2014 AltEnergyMag Tradeshow Report
10/20/14, Brandon Hetherington for, AltEnergyMag
AltEnergyMag.com has once again partnered with SPI 2014 to bring all the industry news and exciting new products to help our readers make sense of this key tradeshow. Here we have compiled a list of some product releases from this years show.
Special News Report for SPI 2014
10/20/14, Prepared by, AltEnergyMag
Here are press releases and announcements from SPI 2014. Exhibitors are welcome to post their news here too.
SPI 2014 - Interview with Mark Cerasuolo of Outback Power Technologies
10/20/14, Mark Cerasuolo, OutBack Power Technologies
For SPI in 2014, we will be introducing the all-new control capabilities of our OPTICS RE user application. Launched this spring, the OPTICS RE cloud-based user-interface application provides installers and owners of OutBack systems the ability to easily monitor PV/solar system operation, performance and output via an intuitive dashboard from any Internet-enabled device.
SPI 2014 - Interview with David Briggs of IronRidge
10/20/14, David Briggs, IronRidge
This year we are focusing our new XR Rail Family, which was first introduced in mid-July. It's a significant improvement to our Roof Mount product line, both in terms of cost and installation efficiency.
SPI 2014 - Interview with Rita Hazen of Joyce/Dayton Corp.
10/20/14, Rita Hazen, Joyce/Dayton Corp.
SPI does a good job of organizing the business areas of interest in a logical manner making it easier to focus on those areas that are important to our business.
Alternative Energy Stories of the Day
Sunrun, OutBack Power Pilot Renewable Energy Storage Systems For Homeowners
Submitted on: 10/29/14, 06:04 AM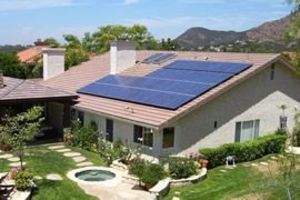 Sunrun, the largest dedicated residential solar company in the United States, today announced a partnership with OutBack Power Technologies, Inc. to pilot renewable energy storage-based systems for a select group of Sunrun solar customers. OutBack Power is a designer and manufacturer of power conversion systems incorporating energy storage for off-grid and grid-connected renewable energy applications. As part of the pilot, Sunrun will combine and test OutBack Power's technology consisting of weather-resistant batteries and inverters with home solar systems in both indoor and outdoor environments.
"It is now more affordable than ever for consumers to run their homes with clean power, and we strongly believe that the next evolution of solar as a service for our customers is home solar paired with energy storage," said Sunrun's chief operating officer, Paul Winnowski. "With OutBack Power, we will further our commitment to providing customized and affordable home solar that allows customers to be a part of the solution for building a clean, modern grid that provides power when it is needed the most."
Why Is There So Much Confusion About "Small Wind"?
Submitted on: 10/27/14, 05:31 AM
Have you ever noticed energy blogs or articles about small wind turbines comparing them directly with big wind technology and solar? I am writing this article to provide a little background on where small wind turbines can be very successful and where they make absol
Battery Backup for Rooftop Solar Power Systems Too Costly
Submitted on: 10/24/14, 05:31 AM
Using batteries to retain energy from rooftop solar systems will be too expensive for at least two years, according to industry executives. That means homeowners who add solar panels to save money on utility bills will continue to
Solar Power International underway in Las Vegas.
Submitted on: 10/20/14, 05:48 AM
This years show takes place October 20 - 23, 2014 in Las Vegas, Nevada. Over 15,000 + visitors are expected in attendance to learn about the latest technology innovations, financing models, busi
Lockheed announces major breakthrough in nuclear fusion
Submitted on: 10/16/14, 10:07 AM
The largest military contractor in the United States is developing a nuclear fusion reactor that is small enough to fit on the back of a truck but has the ability to produce the energy required to power a warship. Lockheed Martin said in a statement released
Today's Alternative Energy Headlines
New York State's First Solar Landfill Complete
Submitted on: 10/30/14, 06:00 PM
OnForce Solar Completes Construction on Large-Scale "Solar Field" for the Town of Clarkstown
SPI Solar Announces Framework Agreement to Acquire Shanghai All-Zip Roofing System Group Co., Ltd.
Submitted on: 10/30/14, 05:58 PM
Strengthens SPI's Leading Distributed Generation (DG) Solar Business
SPI 2014 - Panasonic Promotes Renewable Energy at Solar Power International
Submitted on: 10/30/14, 05:56 PM
Panasonic took part in a Solar Power International 2014 panel discussion with solar industry professionals working to help make that prediction a reality.
New Partnership for International Offshore Wind Farms
Submitted on: 10/30/14, 05:52 PM
Dutch-German Company Wind Minds joins trade mission to Japan and Korea
SunEdison Wins 150 Megawatts Of Solar Photovoltaic Projects In Karnataka India
Submitted on: 10/30/14, 05:50 PM
"This is yet another milestone in the journey of SunEdison in India to build a strong pipeline of projects that will be developed and commissioned in the coming years"
Online Now - Solar Power International 2014 Special News Report
Publish Your Show News and see what the competition is up to.


Featured Alternative Energy Product
The FlexRack Series G3L is the latest fixed tilt racking system from Solar FlexRack. This system offers the speed and ease of installation unlike any on the market today. The system ships in a pre-assembled folded position and is simply unfolded and set into place on the jobsite. The speed of installation for the FlexRack Series G3L has been verified by a third party industrial time study institute. The FlexRack Series G3L offers unique module mounting options which allow the installer to use clips, direct bolt, or a combination of both for a flexible module mounting solution. The FlexRack Series G3L also offers integrated bonding and wire management options. Stop by our booth to see a demo of the FlexRack Series G3L and learn about our full product line of racking innovations.
Featured Alternative Energy Company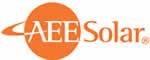 (San Luis Obispo, CA, United States of America)
AEE Solar was founded by David Katz 1979 as Alternative Energy Engineering with the goal of bringing renewable, non-polluting power to homes and businesses in the northern California coastal redwood region. Thirty years later, AEE continues to deliver the products, training and support needed to succeed. We supply resellers, contractors, integrators, and installers the field-tested, reliable products they need to design, install and maintain renewable energy systems.
Upcoming Alternative Energy Events and Conferences