Alternative Energy Articles from the Current eMagazine
United States Installs 1,354 MW of Solar in Q3 2014
12/15/14, Contributed by, Solar Energy Industries Association
The report forecasts the U.S. to install 6.5 GW of PV in 2014, a 36 percent increase over the historic 2013.
1500 volt vs. 1000 volt system with distributed electronics: Which lowers system cost more?
12/15/14, Mark Kanjorski, Ampt
This discussion poses the important question, "What are the considerations and tradeoffs of both designs – 1500 volt vs 1000 volt with distributed electronics – and which should you choose?"
Turquoise calls for clarity on UK energy goals
12/15/14, Robin Whitlock , Freelance Journalist/Writer
Turquoise International has called for more clarification concerning the prioritisation of technologies in the UK energy sector.
First Solar Strategic Investment in Clean Energy Collective (CEC)
12/15/14, Contributed by, First Solar
This partnership marks an important milestone in the quest to significantly broaden the availability of affordable, local clean energy production to residential and commercial ratepayers.
Hydrogen Fuel Cells for Cars and More
12/15/14, Tim Young, HyperSolar
When hydrogen is compressed, it is much more energy-dense than even the most advanced batteries.
Alternative Energy Stories of the Day
Solar Energy Becoming a Key Component in the Connected Home
Submitted on: 12/18/14, 01:52 PM
Some of the most important innovations happening in energy today are happening far from the national media headlines. But these small changes will go a long way to making power more reliable, competitive, and local, with solar energy playing a central disruptive role that could dominate energy in the next century.
One of those moves happened yesterday, when
SunPower
bought a $20 million stake in Tendril and agreed to license its Energy Services Management Platform software. Here's what the deal means over the next few years.
At its core, Tendril is essentially an energy data company. It collects and analyzes data about consumers' energy usage patterns, primarily learned from partnerships with utilities. SunPower can use this data in its installations to optimize a home's renewable energy consumption, provide stored energy when it's needed, adapt to changing policies for solar, and even improve sales by finding its ideal customers.
You can think of SunPower's capabilities with Tendril as a piece of the home of the future. SunPower will provide local energy production with solar panels, and with energy storage and connected devices SunPower can intelligently plan energy production and consumption based on consumers' desires. If a consumer wants to consume as little energy as possible the system can be set for that, just as it could be set to consume as much of your own energy production, or optimize for cost if there are rewards for sending energy to the grid at peak times. All of this will work in the background, similar to a car's eco mode, but it'll work to make energy more dynamic and controllable for consumers.
U.S. Imposes Steep Tariffs on Chinese Solar Panels
Submitted on: 12/17/14, 05:24 AM
The Commerce Department began closing a chapter in a protracted trade conflict with China over solar equipment Tuesday, approving a collection of steep tariffs on imports from China and Taiwan. The decision, intended to close a lo
No, cheap oil will not kill solar power
Submitted on: 12/15/14, 05:15 AM
As the price of oil has tumbled to five-year lows, solar stocks have fallen with it: First Solar was trading near $72 in mid-September; now it's around $44. Solar City has around $65; now it's close to $50.
Will New Technologies Give Critical Boost to Solar Power?
Submitted on: 12/11/14, 02:16 PM
Today, despite recent progress, solar power accounts for about one percent of the world's energy mix. Yet the International Energy Agency (IEA) says that solar energy, most of it generated by decentralized "rooftop" photovoltaic systems, could well
Global Wind Turbine Manufacturing Capacity Has Far Surpassed Demand
Submitted on: 12/09/14, 01:50 PM
During the past 2 years, more flexible sourcing strategies across the wind power supply chain have resulted in cost reductions, enabling greater geographic market access while reducing risk and ensuring profitability for wind turbine vendors and their partners in the c
Today's Alternative Energy Headlines
Featured Alternative Energy Product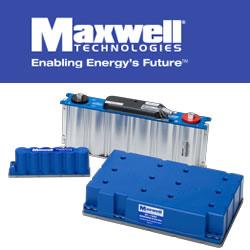 Maxwell Technologies' 16V small cell ultracapacitor module provides energy storage and power delivery in a compact, cost effective module. The modules are specifically engineered to provide cost-effective solutions for 1.5MW and smaller wind turbine pitch control, small UPS systems, telecommunications and other lighter duty industrial electronics applications. The 16V module is based upon the high reliability, 350F radial D-Cell®. In addition to meeting or exceeding demanding industrial application requirements for both watt-hours of energy storage and watts of power delivery per kilogram, all of these products will perform reliably for more than five hundred-thousand discharge-recharge cycles.
Featured Alternative Energy Company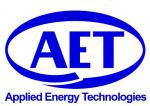 (Clinton Township, MI, United States of America)
AET's solar mounting solutions fit every type of solar installation and all major solar modules. Designed for cost-driven projects, their mounting systems offer industry-leading installation, high shipping density (with dramatically lower freight bills), and full layout and loading analysis with every project. Their racking is lightweight for easy handling on the jobsite and galvanized for corrosion resistance. AET's highly-trained installation crews offer complete installation of their customer's solar racking systems.
Upcoming Alternative Energy Events and Conferences