Alternative Energy Articles from the Current eMagazine
Upcoming Tradeshow, Conference & Exhibition Summary
April, May, June 2015
03/16/15, Brandon Hetherington for, AltEnergyMag
Here is a summary of what Tradeshows, Conferences & Exhibitions to look forward to in the coming months.
Developers Want Housing Estates "Off Grid"
03/16/15, David Washington, The Lead South Australia
A South Australian solar energy company is in talks with "major developers" to build energy self-reliant housing estates which don't need to be connected to the main electricity grid.
DuPont and Yingli Solar Collaborate on Clean Energy
03/16/15, Contributed by, Dupont
Rooftop Solar System at DuPont R&D Center Serves as Model for Distributed Solar Power Systems in China
FastRack510 Installed at Hawaii's Largest Airports
03/16/15, Contributed by, Sollega
The minimal seismic anchors were installed at a rate of up to five per man hour. Combined, the arrays were spread over more than ten individual flat roofs.
Osaka – The City of Green Technologies
03/16/15, Rajnish Ahuja,, Revolve
The Environmental Governance approach of Osaka is exemplary for the developing Asian cities who are trying to balance development and sustainability.
Alternative Energy Stories of the Day
CloudSolar Helps Renewable Energy Fans Who Can't Install Their Own Solar Panels
Submitted on: 03/30/15, 06:33 AM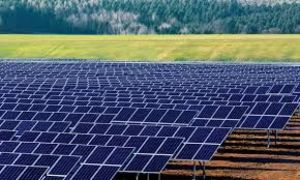 Catherine Shu for TechCrunch:
Solar panels are becoming increasingly affordable, but many people still face barriers to harnessing the power of the sun for their own homes. For example, they might live in an apartment or in a house where the roof is angled or structured improperly for solar panel installation.
A new Boston-based startup called CloudSolar is offering an intriguing solution. Founded by a team including two electrical engineering Ph.D. candidates and currently raising funds on Indiegogo, CloudSolar lets people buy a solar panel, or a share in one, on a farm that is expected to be completed by 2016 (erecting the solar panels will only take a couple of months, but the company also has to deal with utility and land permits, which will take longer).
Once the farm is up and operating, electricity generated by the solar panels will be sold to local utilities. Solar panel owners are promised 80 percent of the total proceeds created by the panels over the next 25 years, and help with applying for whatever tax credits they are eligible for. They can monitor how much energy their panel is producing, and how much carbon dioxide emissions it is estimated to offset, through an app.
These States Are the Early Leaders in the US Energy Storage Market
Submitted on: 03/26/15, 03:32 PM
Eric Wesoff for GreenTech Media: Energy storage is a small market experiencing fierce growth. The U.S. installed 61.9
See-Through Solar Is Tomorrow's Threat to Oil
Submitted on: 03/24/15, 02:04 PM
The engineers at Ubiquitous Energy are developing solar panels that are completely transparent and as thin as a laminate. They can do this by creating see-through solar cells that absorb only the invisible parts of the solar spectrum—ultraviolet and infrared radi
US Energy Storage Market Could Triple This Year
Submitted on: 03/23/15, 05:39 AM
The energy storage market is poised for substantial growth over the next five years, with installed capacity this year expected to more than triple to 220 MW from last year's 62 MW. A recent report from GTM Research and the
Solar eclipse illuminates importance of energy storage
Submitted on: 03/20/15, 05:23 AM
Friday's solar eclipse highlights the importance of energy storage to the continued growth of solar, experts have claimed. Energy consultancy Frost & Sullivan estimate that by covering 85% of the sun; the eclipse rem
Today's Alternative Energy Headlines
Indiana to take leadership role in energy storage technology
Submitted on: 03/30/15, 11:20 AM
Duke Energy, Indiana Office of Utility Consumer Counselor, Battery Innovation Center partner on clean energy initiative -- Duke Energy to contribute $1 million to fund project -- Indiana's Battery Innovation Center positioned to become a global center on energy storage technology
New Findings From UCLA And USC Researchers: LA's Solar Initiatives are Hampered by Unnecessary Delays; Solutions Would Enable LADWP to Create Largest Local Solar Program in U.S.
Submitted on: 03/30/15, 11:18 AM
Utility could create enough local solar energy in next decade to power 355,000 homes, reduce greenhouse gas emissions and stimulate thousands of new jobs in "solar equity hotspot" areas
Canadian Solar Completes the Sale of GoldLight Solar Power Plant to DIF
Submitted on: 03/30/15, 11:16 AM
This solar power plant is valued at over CAD$68 million (US$54 million) and uses approximately 46,800 of Canadian Solar's CSX6-300|305|310P panels.
Global Wind Power Installations Increased by 42 Percent in 2014, According to Navigant Research
Submitted on: 03/30/15, 11:14 AM
Growth in China, Germany, and the United States led to a record year for wind installations, report concludes
Pro-Tech Energy Solutions Receives PV Project of Distinction Award for Sullivan's Ledge Landfill Solar Project
Submitted on: 03/30/15, 11:12 AM
Recognized With Fellow Project Partners at PV America for Creating Economic and Environmental Benefits for Superfund Site Conversion
Featured Alternative Energy Product
The GreenFasten™ - GF1 system utilizes the patented watertight technology EcoFasten Solar® is known for. The flashing is fit with our EPDM rubber bushing and when used with a compatible EcoFasten Solar compression bracket (milled with countersink), a watertight seal is created, which protects the integrity of the roof. Requiring just a single fastener (lag bolt or self-drilling), GreenFasten provides the fastest install in the industry and will not void roofing manufacturer's warranties. Backed by IAPMO certification, GreenFasten delivers a mounting solution for all new or existing (retrofit) composition shingle roofs, and is the most cost-effective solution available. Like all of the solar roof mount solutions in our line of products, GreenFasten is made in the USA using recycled materials.
Featured Alternative Energy Company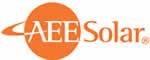 (San Luis Obispo, CA, United States of America)
AEE Solar was founded by David Katz 1979 as Alternative Energy Engineering with the goal of bringing renewable, non-polluting power to homes and businesses in the northern California coastal redwood region. Thirty years later, AEE continues to deliver the products, training and support needed to succeed. We supply resellers, contractors, integrators, and installers the field-tested, reliable products they need to design, install and maintain renewable energy systems.
Upcoming Alternative Energy Events and Conferences