Alternative Energy Articles from the Current eMagazine
Reflections from Breakthrough Marine Energy Trials
01/14/15, Anders Jansson, CEO, Minesto
The marine power plant Deep Green has now been producing electricity for more than a year, and Minesto's founder and CEO Anders Jansson shares his experiences from the trials in this article.
Solar Market Predictions for 2015
01/14/15, Contributed by, IHS
IHS Technology analysts top 10 predictions for the 2015 global photovoltaic (PV) market
Training Program for Military Veterans to Maintain Growing Solar and EV Infrastructure
01/14/15, Rue Phillips, True South Renewables
Rather than focus on any one particular technology, the EFST training course educates the participants about the common technologies and service requirements that touch multiple markets, most notably the solar and electric vehicle charging equipment infrastructure.
Case Study - 28kW Custom Carport in Frederick, MD
01/14/15, Contributed by, PV Racking
The PV Racking clamp-free rail was a great solution for this carport, as it helped to eliminate rain water leaking through the arrays in comparison to a traditional clamp-based system.
Upcoming Tradeshow, Conference & Exhibition Summary
March, April, May 2015
01/14/15, Brandon Hetherington for, AltEnergyMag
2015 promises to be another banner year for the Renewable Energy Industry. Solar and Wind will continue to grow and Energy Storage will continue to dominate the conversation. April offers up some great Energy Storage events here in North America and Europe.
Alternative Energy Stories of the Day
Foreign funds flow set to skyrocket for renewable energy projects in India
Submitted on: 01/27/15, 03:15 PM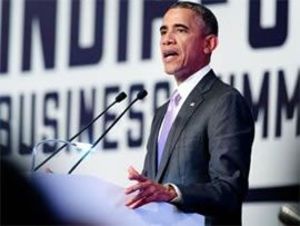 From The Economic Times:
Big-ticket announcements involving American loans for renewable energy projects, green bonds, venture capital and pension funds are on the cards after US President Barack Obama and Prime Minister Narendra Modi pledged to collaborate in the area of clean energy and combat climate change.
Officials at the renewable energy ministry said deals would be negotiated at a high-profile event next month, when Modi will kick off a gathering of industry leaders, bankers, investors and central bank officials from the US, India, Europe and other regions.
A team of senior US officials and executives from funding agencies, ministries and companies will interact with Indian officials from the finance ministry, Reserve Bank of India and other agencies to help India meet its ambitious target of adding 1 lakh megawatt of clean energy, which is 40% of the country's total generation capacity now, at a cost of Rs 6 lakh crore.
Worry for Solar Projects After End of Tax Credits
Submitted on: 01/26/15, 05:39 AM
NY Times: For more than a year now, an enormous solar thermal power plant has been humming along in the Arizona desert, sending

Submitted on: 01/23/15, 05:39 AM
America's wind installations grew six-fold in 2014, making the United States the world's second-largest wind market behind China, according to new figures out today from research firm Bloomberg New Energy Finance. US installations reached 4.7
Amazon Invests In 150MW Indiana Wind Farm To Power Its Data Centers
Submitted on: 01/21/15, 05:40 AM
From TechCrunch: Amazon today announced that it is working with the Pattern Energy Group to construct and operate
How the Oil Price Slump Helps Renewable Energy
Submitted on: 01/19/15, 06:43 AM
Geoffery Styles, The Energy Collective - Intuition suggests that the current sharp correction in oil prices must be bad for the deployment
Today's Alternative Energy Headlines
Featured Alternative Energy Product
Equipped with an extremely low power, smart interface the Smart SMP pyranometers offer industry standard digital and amplified analog outputs within the well-known CMP series housings. The output range is programmed so that all SMP pyranometers have identical sensitivities, allowing easy installation and exchange for recalibration. Serial communication allows access to measurement data, instrument status, operating parameters and calibration history. Building on the proven CMP Series design and technology that is used around the world, the new SMP pyranometers add digital signal processing and interfaces optimised for industrial data acquisition and control systems.
Featured Alternative Energy Company
(Rocklin, Ca, United States of America)
SMA America and SMA Canada are the United States and Canadian subsidiaries of global solar leader SMA Solar Technology AG located in Germany. They supply North and Central America with the world's most advanced inverter and control products for renewable energy sources, primarily solar. As the world leader in solar inverter technology and manufacturing, SMA inverters provide more power from the sun than any other company.
Upcoming Alternative Energy Events and Conferences