Our solar air heaters use the power of the sun to heat your home. There`s no installation. Just put it on your window sill.
It`s f
inally here. An evironmentally way to heat your home. Solar air heating is here. The no installation, low cost way to heat your home. Just place in any south facing window and forget it. Great for retrofitting into older homes. Also good for apartment dwellers, since the unit is on your window sill, when you move out, just take it with you. No holes to drill, no hiring contraters, just hang it out the window. We also have portable units. They are fully self-contained, completely run on solar power. THIS IS FREE HEAT !! 1-866-236-5469
Featured Product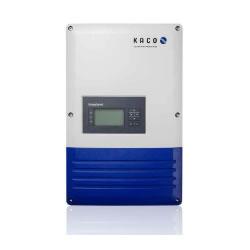 Small size, light weight, great features, best value! With a line-up of 1-phase transformerless units, KACO new energy will be inaugurating the new "blueplanet" solar PV inverter series. Newly designed and constructed from scratch, the blueplanet TL1 fulfil the highest requirements for optimum use in residential solar power plants.