Website to offer more resources including multimedia and technical information repository.
Ontario, CA — HatiCon Solar, today announced the launch of a newly redesigned website. HatiCon Solar develops & produces high-quality, environmentally responsible mounting systems for the North American photovoltaic solar energy market.

The redesigned website provides visitors with more interaction, featuring multimedia components that demonstrate various photovoltaic installations, technical information repository, as well as an option to request a quote. Clients will now be able to access datasheets, assembly instructions, and wet stamps from the office or in the field.
"We're excited to revitalize our website in order to better showcase our capabilities in the photovoltaic solar energy market," said John Harvey, President of HatiCon Solar.
HatiCon Solar mounting solutions are made of light, non-corrosive, durable, and fully recyclable aluminum. HatiCon Solar systems are great for pitched and low sloped roofs where additional weight can necessitate roof reinforcements. Their shallow embedment ground mount system makes great use of aluminum's non-corrosive qualities to decrease overall maintenance and replacement costs throughout the lifespan of the solar PV installation.
Featured Product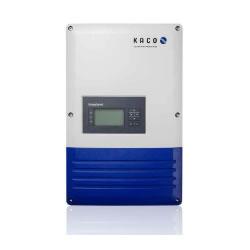 Small size, light weight, great features, best value! With a line-up of 1-phase transformerless units, KACO new energy will be inaugurating the new "blueplanet" solar PV inverter series. Newly designed and constructed from scratch, the blueplanet TL1 fulfil the highest requirements for optimum use in residential solar power plants.