Intersolar Europe Trade Fair in Munich June 19 to 21
The Spanish company Grupo Clavijo, specialised in solar trackers and structures for the photovoltaic market, will attend the 2013 Intersolar Europe Trade Fair in Munich (19 to 21 June, pavilion B3, stand 117), with the latest products developed for this sector. Noteworthy among them is the solar tracker with one horizontal axis, featuring excellent performance, strength and versatility, and suitable for all kinds of photovoltaic installations and ground conditions. It is an advanced tracker created by the company's R&D+i department which is receiving wide acceptance on the market, including the recent 25 Mw installation in California (USA).

Grupo Clavijo's renewable energy division is specialised in the design, manufacture, assembly and maintenance of fixed structures and one- and two-axis solar trackers. With the widest range on the market, the company has installed more than 280 Mw worldwide.
www.grupoclavijo.net
Featured Product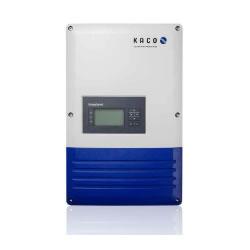 Small size, light weight, great features, best value! With a line-up of 1-phase transformerless units, KACO new energy will be inaugurating the new "blueplanet" solar PV inverter series. Newly designed and constructed from scratch, the blueplanet TL1 fulfil the highest requirements for optimum use in residential solar power plants.