National Press Club, Thursday, December 12, 2013 9 am – 10 am
Washington, D.C. – The Electricity Storage Association's Policy Director, Katherine Hamilton, will be participating in a Coalition of Small Business Innovators panel, "Promoting the Innovation Economy," this Thursday, at 9 AM at the National Press Club in Washington, D.C. The panel will discuss several topics, including: simplifying the tax code, small business innovation and recent legislative proposals like the Start-up Jobs and Innovation Act.

Below are details on the panel. We hope that you can join us for this interesting and important discussion. Please also feel free to forward this invite along to your colleagues. If you plan to attend, please RSVP to Brendan Moss at news@electricitystorage.org by Wednesday, December 11.
Promoting the Innovation Economy
Thursday, December 12
9:00 am – 10:00 am
Moderator:
Paul Stimers, Partner, K&L Gates
Panelists:
Katherine Hamilton, Policy Director, Electricity Storage Association
Doug Doerfler, President and CEO, MaxCyte
Ed Mathers, Partner, New Enterprise Associates
Darrell M. West, Vice President and Director of Governance Studies, Founding Director of the Center for Technology Innovation and Douglas Dillon Chair – Brookings Institution
Location:
National Press Club
529 14th Street NW
Washington, DC 20045
For more information about electricity storage, go to www.electricitystorage.org
Featured Product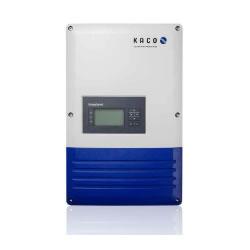 Small size, light weight, great features, best value! With a line-up of 1-phase transformerless units, KACO new energy will be inaugurating the new "blueplanet" solar PV inverter series. Newly designed and constructed from scratch, the blueplanet TL1 fulfil the highest requirements for optimum use in residential solar power plants.