Biofuel Enzymes Market - Global Industry Size, Market Share, Trends, Analysis And Forecast, 2012 - 2018
Global biofuel enzymes demand was worth USD 1,021.9 million in 2011 and is expected to reach USD 1,653.1 million in 2018, growing at a CAGR of 7.6% from 2013 to 2018. In the overall global market, North America is the largest market; however Asia Pacific is expected to be the most promising market in the near future.

Browse the full report at http://www.transparencymarketresearch.com/biofuel-enzymes-market.html
The global biofuel enzymes market is mainly driven by growth in end application markets i.e. growing consumption of biodiesel and bio-based ethanol. In addition, increasing awareness about sustainability and changing economics of fossil fuels is forcing governments to form legislations for blending of biofuel. This has helped in reduction in the cost of fuel as well as reduction of carbon dioxide emissions. All this resulted in rising consumption of biofuel and thus the growing market for biofuel enzymes.
With respect to type, the biofuel enzyme market includes amylases, industrial lipases and others. Amylase is the fastest growing segment of the global biofuel enzymes market due to its capability to withstand wide range of temperature and pH level. The market for amylases enzymes is growing at a CAGR of 8.0% from 2013 to 2018 and it is further sub divided into two type's which includes cellulase and industrial proteases enzymes. The market for industrial proteases is growing rapidly at a CAGR of 8.7% from 2013 to 2018.
The North America is the clear leader in the overall market for biofuel enzymes growing at a CAGR of 7.8% from 2013 to 2018. However in future growth is expected to be robust in the economies of Europe and Asia Pacific. The European Union is making remarkable progress in using bioenergy for transportation purposes. Moreover, surging oil prices is speeding up the approval process for biofuel manufacturing. In Asia Pacific, China is the most attractive market for biofuel enzymes due to its low cost structure.
This research is specially designed to estimate and analyze the demand and performance of biofuel enzymes in a global scenario. The research provides in-depth analysis of biofuel enzymes manufacturers, product sales, and trend analysis by segments and demand by geography. The report covers all the major product segments of the biofuel enzymes market and provides in-depth analysis, historical data and statistically refined forecast for the segments covered. The study presents a comprehensive assessment of the stakeholder strategies, winning imperatives for them by segmenting the biofuel enzymes market as below:
Global biofuel enzymes market, by types
Amylases
Cellulase
Industrial Proteases
Industrial Lipases
Others
Global biofuel enzymes market, by applications
Biodiesel
Starch/corn based ethanol
Lignocellulosic ethanol/biofuels
Others
Global biofuel enzymes market, by geography
North America
Europe
Asia-Pacific
Rest of the World (RoW)
Featured Product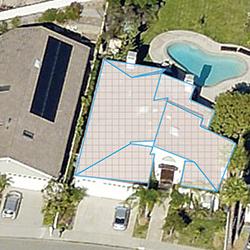 EagleView Technologies offers Pictometry® Intelligent Images® and analytical tools for 360° views of every property. After closing the sale, Solar Roof Reports deliver detailed measurements and CAD files for precise solar installation. Learn more at www.eagleview.com/solar