Alternative Energy General Newsletter - May 2012
AltEnergyMag Monthly Newsletter - May 2012
The Smart Junction Box for Solar Panel Monitoring and Control, A123 Systems Expands Portfolio of Grid Storage Solutions, SolarCity to file for an IPO
Alternative Energy Newsletter - May 2012
>>> Articles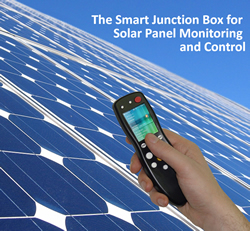 The Smart Junction Box for Solar Panel Monitoring and Control
04/27/12, Cees Links, CEO & Founder of GreenPeak Technologies
The Smart Junction Box allows for wireless communication with a central unit that can track the panels on their individual performance and allows the panels or its substrings to be quickly switched off in the case of failure, fire, tornado or other calamity.
Solar Energy Index Underperforms S&P in Q1 2012
04/27/12, Contributed by, Lincoln International
Lincoln International's Renewable Energy Group is pleased to present the latest Q1 2012 Solar Energy Stock Index Report, which tracks relevant solar company metrics in this growing industry.
Too much of a good thing can lead to grid stability issues
04/27/12, Dieter Rosenwirth, TÜV SÜD Industrie Service
Today an increasing amount of intermittent PV electricity is being pumped into the grid. As grid capacity nears its limits, the issue of grid compatibility is gaining in significance. Solar-farm owners must prove that – once connected to the electricity grid – their plants will behave in the same manner as conventional power stations have done for years. Failure to ensure solid preparation of the comprehensive certifications required in this context may delay the launch of service for their solar power system.
Mobile Solar System Monitoring
04/27/12, David Gudmundson, GreenVolts
Our Intelligent Solar Information System (ISIS) provides industry-leading monitoring, diagnostics, reporting, and control of solar power plants.
Structural Batteries: Building in Power
04/27/12, Imogen Reed
Structural batteries are sheets of carbon-composite material that can be molded into complex 3-D shapes to form the actual structure of a device. Thus, the rear wing of a racing car becomes an in-built battery, a torch is its own power source, and the fabric of a tent can capture solar energy.
Special Thanks to Schott Solar for sponsoring our eMagazine
---

Schott Solar - The most secure investments are the proven ones. With more than 50 years of experience in solar technology, SCHOTT Solar combines expert knowledge in receiver technology for solar power plants with parabolic through technology and in photovoltaics.
---

Ireland is the most successful EU economy in attracting export - platform foreign direct investment. After a very successful launch in New York, 'Opportunity Ireland' will now be hosting monthly meetings with companies interested in considering Ireland for business expansion development, funding and co venture opportunities. Email Us for details.

>>> Hot Story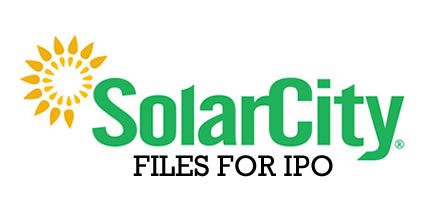 Despite the series of withdrawals of greentech IPOs this month, solar rooftop installer SolarCity announced on Monday that it is planning for an IPO. The company says it filed its IPO registration on April 26, and is waiting for the documents to be reviewed and approved by the SEC.
A SolarCity IPO has been an open secret for the past few months and a report in Bloomberg in February said that an IPO could value SolarCity at more than $1.5 billion. Back in February SolarCity also raised $85 million from investors like Silver Lake Kraftwerk to expand its rapidly growing solar rooftop empire. Overall, SolarCity has raised just over $200 million in venture capital, company spokesman Jonathan Bass told us back in February.
---

Rolls has been producing premium batteries specifically designed for the renewable energy market since 1984. That's why those who can't afford to go without power know they can't afford to trust anyone else.
www.rollsbattery.com
>>> Hot Product
REC Peak Energy series has been designed and engineered to meet the highest quality standards and provide reliable power output over the lifetime of the product. With a robust and durable design, REC's Peak Energy modules are guaranteed to deliver high performance solar energy solutions for long-term value. Now offered with a Black frame, the REC Peak Energy series is designed to suit any application. The new generation module provides more power per square foot with an efficient cell and glass design and an average increase of nine watts per module compared to the third generation module. In addition, the modules are manufactured at REC's facility in Singapore. This site is one of the most integrated and automated in the industry, allowing for tight quality control and precision throughout the manufacturing process. Learn more about REC Group and the REC Peak Energy series modules at www.recgroup.com
Learn More About Rec Group (Renewable Energy Corporation)
>>> Featured Company
Data Translation is a leading designer and manufacturer of high performance USB and Ethernet data acquisition (DAQ) modules and instrumentation for temperature, voltage, and sound and vibration measurement and analysis with supporting software solutions for the test and measurement and alternative energy markets.
>>> Upcoming Sponsored Events
| Date | Event Name | Location |
| --- | --- | --- |
| May 06 - 09 | | Los Angeles, CA |
| May 09 - 11 | | Verona Exhibition Centre, Italy |
| May 13 - 17 | | Denver, CO |
| May 16 - 18 | | Shanghai, China |
| Jun 03 - 06 | | Atlanta GA |
| Jun 12 - 14 | | Copenhagen, Denmark |
| Jun 18 - 22 | | Milan, Italy |
| Jun 19 - 21 | | Boston, MA |
>>> Self Serve Marketing Features
Publish Your Story at AltEnergyMag
The process is very simple. Just email the article (news@altenergymag.com) along with any diagrams, photos etc. that you wish to have included. Length is not restricted. We do all the formatting and title graphics etc. and then let you preview the finished product before it goes live. Biographies and company links can also be included.

Please bear in mind that we seek educational articles focusing on the technologies and benefits to readers rather than simple product cut sheets and promotional material.
Publish Your News
Just copy and paste news stories
Free Service
Google News Source
Free Company Directory Listing
Click Here to get started
Marketing Program
Enhanced Company Listings, Hot Product Listings, Enhanced News Publication Services, Special Event News Reports, Discounts and Special Offers
Send eMail to sales@altenergymag.com for details
---
Tell your friends about this newsletter. Keep up to date with the Alternative Energy Industry and all the new products it involves.
Please help us thank our sponsors and keep this resource free by visiting their websites and telling them you saw their ads at altenergymag.com.
Many thanks for your continuing support.
Bob Hetherington bobh@altenergymag.com
You are subscribed to our Newsletter List as [email]
We have many options for email subscriptions. This will insure that you receive content specific information in a timely manner. Please click the "Manage your subscription" link in the footer of this message. Then click "View my profile" to select the content you wish to receive. This information can be updated at any time. Our goal is to provide the information you want when you want it.
We look forward to staying connected.
Other Alternative Energy Resources