Hot Stories
U.S. Wind-Turbine Installations Rose 31% in 2011, AWEA Says
Submitted on 01/27/12, 12:54 PM | Click Here for the full article: Bloomberg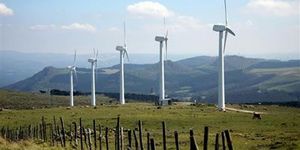 Developers installed wind turbines with capacity of 6,810 megawatts in the U.S. last year, 31 percent more than in 2010, as they rushed to qualify for a federal-tax grant that expired last month, according to an industry group. Fourth-quarter installations reached 3,444 megawatts, topping the first three quarters combined, led by California, Illinois and Ohio, the fastest-growing state, the American Wind Energy Association said today in a report. New wind farms with capacity of more than 8,300 megawatts are under construction now. Developers will try to complete them before another federal incentive expires Dec. 31. The Washington-based trade group is pressing Congress to extend the Production Tax Credit of 2.2 cents a kilowatt-hour for wind power to prevent manufacturers from firing workers by 2013.
Comments (0)
This story does not have any comments. Be the first to leave a comment below.
Post A Comment
You must be logged in before you can post a comment. Login now.
Featured Hot Product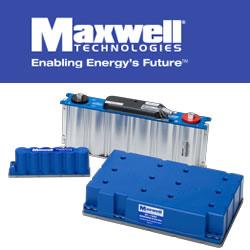 Maxwell Technologies' 16V small cell ultracapacitor module provides energy storage and power delivery in a compact, cost effective module. The modules are specifically engineered to provide cost-effective solutions for 1.5MW and smaller wind turbine pitch control, small UPS systems, telecommunications and other lighter duty industrial electronics applications. The 16V module is based upon the high reliability, 350F radial D-Cell®. In addition to meeting or exceeding demanding industrial application requirements for both watt-hours of energy storage and watts of power delivery per kilogram, all of these products will perform reliably for more than five hundred-thousand discharge-recharge cycles.