Hot Stories
RENEWABLE ENERGY EXPERIENCES EXPLOSIVE GROWTH DURING FIRST THREE YEARS OF OBAMA ADMINISTRATION
Submitted on 04/03/12, 12:00 PM | Click Here for the full article: U.S. Energy Information Administration (EIA)
According to the most recent issue of the "Monthly Energy Review" by the U.S. Energy Information Administration (EIA), with data through December 31, 2011, renewable energy sources expanded rapidly during the first three years of the Obama Administration while substantially outpacing the growth rates of fossil fuels and nuclear power.

Between January 1, 2009 and December 31, 2011, renewable energy sources (i.e., biofuels, biomass, geothermal, solar, water, wind) grew by 27.12%. By comparison, during the same three-year period, total domestic energy production increased by just 6.72% with natural gas and crude oil production growing by 13.66% and 14.27% respectively. Moreover, during the same period, nuclear power declined by 1.99% and coal dropped by 7.16%.

Full Press Release:

Comments (0)
This story does not have any comments. Be the first to leave a comment below.
Post A Comment
You must be logged in before you can post a comment. Login now.
Featured Hot Product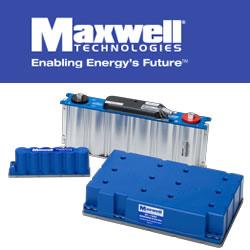 Maxwell Technologies' 16V small cell ultracapacitor module provides energy storage and power delivery in a compact, cost effective module. The modules are specifically engineered to provide cost-effective solutions for 1.5MW and smaller wind turbine pitch control, small UPS systems, telecommunications and other lighter duty industrial electronics applications. The 16V module is based upon the high reliability, 350F radial D-Cell®. In addition to meeting or exceeding demanding industrial application requirements for both watt-hours of energy storage and watts of power delivery per kilogram, all of these products will perform reliably for more than five hundred-thousand discharge-recharge cycles.