Hot Stories
SolarCity to file for an IPO
Submitted on 04/30/12, 02:32 PM | Click Here for the full article: GigaOM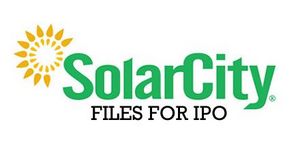 Despite the series of withdrawals of greentech IPOs this month, solar rooftop installer SolarCity announced on Monday that it is planning for an IPO. The company says it filed its IPO registration on April 26, and is waiting for the documents to be reviewed and approved by the SEC.
A SolarCity IPO has been an open secret for the past few months and a report in Bloomberg in February said that an IPO could value SolarCity at more than $1.5 billion. Back in February SolarCity also raised $85 million from investors like Silver Lake Kraftwerk to expand its rapidly growing solar rooftop empire. Overall, SolarCity has raised just over $200 million in venture capital, company spokesman Jonathan Bass told us back in February.
Comments (0)
This story does not have any comments. Be the first to leave a comment below.
Post A Comment
You must be logged in before you can post a comment. Login now.
Featured Hot Product
The Zilla® Phantom™ is a revolutionary new rail-less solar mounting system. Building on the popular Zilla® Double Stud Flashing, the Phantom™ can mount anywhere on composite roofs, not just on joists. Additionally, the Zilla® Phantom™ streamlines distribution and transportation allowing for a safer, easier and more economical solar installation. The Phantom™ is a fully flashed and grounded system and includes everything necessary to complete a rooftop solar installation. The Zilla® Phantom™ affords unparalleled layout flexibility and field adjustability that simplify every step of the installation process. Visit ZillaRac.com to learn more.