Hot Stories
Thin-Film Solar Panel Maker Konarka Files for Bankruptcy
Submitted on 06/04/12, 06:46 AM | Click Here for the full article: Bloomberg BusinessWeek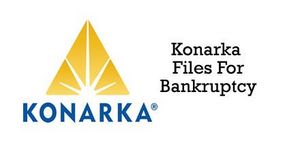 Konarka Technologies Inc., the thin-film solar panel manufacturer backed by Chevron Corp. (CVX) (CVX), Draper Fisher Jurvetson and New Enterprise Associates Inc., filed for bankruptcy in Massachusetts.
"Konarka has been unable to obtain additional financing, and given its current financial condition, it is unable to continue operations," Howard Berke, chief executive officer of the Lowell, Massachusetts-based company, said yesterday in a statement.
Konarka listed $100,000 to $500,000 in assets and $10 million to $50 million in debt in its Chapter 7 filing yesterday in U.S. Bankruptcy Court in Worcester, Massachusetts. Konarka NB Holdings LLC, in a separate filing, listed $1 million to $10 million in assets and as much as $50,000 in debt.
Comments (0)
This story does not have any comments. Be the first to leave a comment below.
Post A Comment
You must be logged in before you can post a comment. Login now.
Featured Hot Product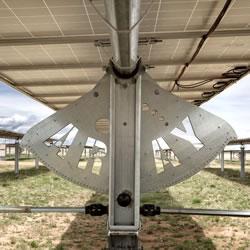 With more than 2 gigawatts shipped around the world and 25 years of experience, Array Technologies, Inc. (ATI) ensures value, reliability, and bankability for your solar project through its proven ground mount tracking and racking solutions. ATI's leading products, DuraTrack HZ single-axis horizontal solar tracker and DuraRack fixed-tilt rack, combine a minimization of materials with rugged reliability to promote rapid installation times and project longevity. From the frozen tundra of Alaska to the deserts of Chile, ATI provides high quality solar tracking and racking solutions for every location and environment. ATI's industry-leading engineering and project management is included with each utility-scale and commercial project to provide a fully-supported and customized solution for your project. For more information on our products and services, please stop by Intersolar North America booth 9725.