Hot Stories
Thin-Film Solar Panel Maker Konarka Files for Bankruptcy
Submitted on 06/04/12, 06:46 AM | Click Here for the full article: Bloomberg BusinessWeek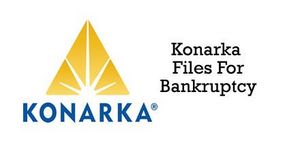 Konarka Technologies Inc., the thin-film solar panel manufacturer backed by Chevron Corp. (CVX) (CVX), Draper Fisher Jurvetson and New Enterprise Associates Inc., filed for bankruptcy in Massachusetts.
"Konarka has been unable to obtain additional financing, and given its current financial condition, it is unable to continue operations," Howard Berke, chief executive officer of the Lowell, Massachusetts-based company, said yesterday in a statement.
Konarka listed $100,000 to $500,000 in assets and $10 million to $50 million in debt in its Chapter 7 filing yesterday in U.S. Bankruptcy Court in Worcester, Massachusetts. Konarka NB Holdings LLC, in a separate filing, listed $1 million to $10 million in assets and as much as $50,000 in debt.
Comments (0)
This story does not have any comments. Be the first to leave a comment below.
Post A Comment
You must be logged in before you can post a comment. Login now.
Featured Hot Product
AGM Deep Cycle Sun Xtender® Batteries offer superior reliability and extended cycle life for renewable energy storage systems. Since 1987, the Sun Xtender renewable energy line has been manufactured with the same proven technology and rigorous quality standards used to produce Concorde Battery's military and civilian aircraft battery lines. . Processes and materials unique to Sun Xtender® set them apart from the competition. The robust build is designed for grid tied or off grid systems in residential, industrial, and commercial environments. With sizes and capacities to meet a variety of renewable energy requirements, Sun Xtender can customize any battery bank. Premium, reliable batteries Crafted for Quality in the USA.