Hot Stories
Germany mulls solar panel anti-dumping suit vs China
Submitted on 07/20/12, 09:09 AM | Click Here for the full article: Reuters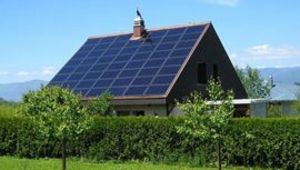 Germany's environment ministry is considering launching anti-dumping proceedings against China over its financial support for solar power firms amid a bitter price war in the industry that has left many German panel producers fighting for survival.
Environment Minister Peter Altmaier told German broadcaster ZDF late on Thursday that there had to be fair competition in the global market and anti-dumping proceedings might be one way of ensuring this.
Altmaier recently suggested higher import duties as another way to prevent price dumping.
"It is also being looked into whether anti-dumping procedures can be launched against China," he said.
The ministry was not immediately available for comment on Friday.
Germany's once-booming solar panel makers are struggling to digest steep cuts in state support and increasing competition.
German firm Solarworld recently brought a suit with American firms in the United States against cheap Chinese imports, with a degree of success.
Comments (0)
This story does not have any comments. Be the first to leave a comment below.
Post A Comment
You must be logged in before you can post a comment. Login now.
Featured Hot Product
PowerTrackTM is a software solution providing energy management services to gather data from various sources, securely stores the data, and presents it in a way that allows for easy analysis and understanding. Public-facing kiosks are available to showcase systems. In addition, the system generates alerts and integrates with back office functions. With PowerTrack energy management services, you will always know how all parts of your energy portfolio are doing. From the performance of a single panel to managing the entire portfolio, our software is a complete commercial energy management system designed so you can maximize the return on your renewable energy investment.