Hot Stories
China's Wanxiang to take control of battery maker A123
Submitted on 08/08/12, 09:06 AM | Click Here for the full article: SmallCapNetwork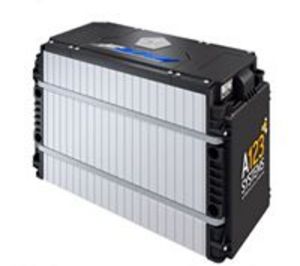 A123 Systems Inc. (NASDAQ: AONE), designer, developer, manufacturer and seller of rechargeable lithium-ion and energy storage systems, today reported a loss in its second quarter. However, shares of the Waltham, Massachusetts-based are gaining after it secured a financing deal.
For the second quarter, AONE reported a loss of $82.9 million, or $0.56 per share, compared to a loss of $55.4 million, or $0.44 per share reported for the same period in the previous year. Revenue for the quarter fell 53% to $17 million. AONE's results were worse than Street estimates.
Despite posting worse-than-expected results, AONE shares are up sharply today after the company reached an agreement with Chinese auto parts maker Wanxiang Group Corp. for an investment of up to $450 million. The investment will help AONE to stay afloat.
David Vieau, CEO of A123 Systems, said that today's announcement is the first step toward solidifying a strategic agreement that the company believes would remove the uncertainty regarding its financial situation.
Comments (0)
This story does not have any comments. Be the first to leave a comment below.
Post A Comment
You must be logged in before you can post a comment. Login now.
Featured Hot Product
Quick Mount's QBase Low Slope Mount takes the traditional base-and-post PV mount to its ultimate level. It's the strongest you can buy for mechanically attaching commercial PV systems to TPO, PVC, EPDM, built-up asphalt, and virtually all other non-metal low slope roofs.