SolarCity claims highest efficiency solar panel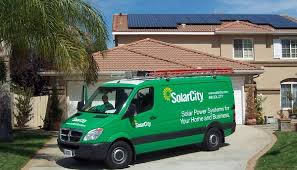 Tristan Edist for the Business Spectator: SolarCity, the largest retailer of solar systems in the US (over 30% market share) and partly owned by Tesla's Elon Musk, has announced it will produce the most efficient solar module available on the market at 22.04% conversion efficiency. SolarCity is claiming it has therefore managed to pip SunPower who have been the longstanding holder of the most efficient conventional silicon solar module on the market.
However in a subsequent discussion with Greentech Media, Peter Rive's Chief Technology Officer conceded the majority of the panels coming off its pilot 100MW manufacturing line were hitting 21.8%. In 2017 the company will be then moving production to a new 1 gigawatt per annum capacity plant in Buffalo which can sometimes encounter challenges with achieving stable quality levels during production start-up.
SunPower claims 21.5% efficiency for its X-Series panel although often manufacturers will have some variance in performance of panels and make claims based on conservative estimates of performance. Greentech Media quotes an anonymous Sunpower source saying that 22% efficient panels are already coming off its production lines. In addition the company is targeting achieving 23% conversion efficiency from panels it will manufacture from its fifth fabrication line, scheduled for start-up in 2017.
Comments (0)
This post does not have any comments. Be the first to leave a comment below.
---
Post A Comment
You must be logged in before you can post a comment. Login now.
Featured Product
The sonnenBatterie eco is a fully-integrated, all-in-one residential energy storage solution that utilizes intelligent energy management software and lithium-ion batteries to turn houses into smart energy homes. The system is available in a variety of storage capacities and configurations, allowing for extensibility and expansion and integrates with new and existing PV systems. The sonnenBatterie eco allows customers to save money every single day by storing excess energy generated by solar PV systems and using the stored energy from the battery to power homes when the utility rates are more expensive or when the grid is out of service in addition to enabling customers to go off-grid.