Saving the Earth by Making Energy Industry's Boardrooms Diverse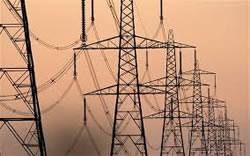 Ainslie Chandler for Bloomberg: The U.S. energy sector accounts for 83.6 percent of the country's carbon emissions, according to the Environmental Protection Agency, so tackling climate change effectively requires their participation. Some experts worry the lack of diversity in their leadership is hindering that shift.
Energy-sector boards are the least diverse of any industry globally, with 8.2 percent of seats occupied by women, compared with an average of 10.5 percent for all businesses, according to data compiled by Bloomberg. That translates to an average of just 0.7 women on the board of each of the 650 energy companies in Bloomberg's review.
More than 170 countries signed the Paris Agreement in April, which aims to limit the global temperature increase to below two degrees Celsius. If this target is going to be met and the transition to a "de-carbonized" economy made, companies will need to fundamentally change, so leadership teams also have to change, said Rachel Kyte, chief executive and special representative of the UN Secretary-General at Sustainable Energy for All.
"It's like this bus is coming toward us," Kyte said of climate change and the transition to renewable energy. "If you keep asking the same people and they keep coming up with the same answer, we're not going to manage this transition very well." Cont'd...
Comments (0)
This post does not have any comments. Be the first to leave a comment below.
---
Post A Comment
You must be logged in before you can post a comment. Login now.
Featured Product
Visit Booth #2886 at AWEA Windpower, May 22-25 in Anaheim, CA to see how Parker products, systems and services help you raise performance while reducing risk in wind energy environments. Parker has been on the forefront of windpower for over two decades, with solutions that touch virtually every critical function in the turbine. From integrated lube oil filtration systems and sealing technologies that make drive trains more reliable and bearings operate like new to compact blade pitch actuation systems that maximize rotor efficiency and minimize vibrations in the turbine. Parker has the solutions that make today's advanced and sophisticated wind power plants better and smarter. Case in point? Our high efficiency power conversion systems that deliver optimum power to the grid. While our scalable evaporative cooling system lowers overall system cost with up to 40% higher power throughput.