Why Every Rooftop Solar System Needs Energy Storage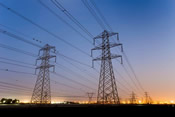 John Petersen for Investor Intel: Rooftop solar is an odd duck. A consumer buys an expensive capital asset with the expectation that he'll recover his investment through lower electric bills. As a matter of metaphysics, he's decided to go into the power business with the primary goal of satisfying the most important and discriminating customer on the planet. The value proposition he currently offers his local electric utility is:
I'll buy less electricity from you because of my solar panels, but I need you on standby 24/7 to supply my nighttime needs and fill any weather related power production gaps;
Since my solar panels will frequently produce more power than I need, I want you to give me credit for any excess power production, let me draw equivalent power from you when I need it, and structure it all as a tax free swap;
You can, of course, bill me for any difference between what I deliver and what I take;
I'll have no duty to buy a fixed amount of power from you or deliver a fixed amount of power to you, but you must supply whatever I need and take whatever I don't need; and
You will be required to pay all of the costs associated with weather related production gaps and pass those costs through to your other customers.
Comments (0)
This post does not have any comments. Be the first to leave a comment below.
---
Post A Comment
You must be logged in before you can post a comment. Login now.
Featured Product
The Iron Edison Lithium Iron solar battery is fully compatible with popular battery-based inverters and is housed inside a rugged steel enclosure with integrated Battery Management System. Standard capacities range from 2 kWh to 42 kWh, with custom high-capacity and high-voltage models available for commercial applications like peak load shaving and UPS. The battery is designed and assembled at the company's headquarters just outside of Denver, Colorado. The Iron Edison Lithium Iron battery is an ideal replacement for lead-acid battery, with longer cycle life, smaller footprint, and maintenance-free operation. Residential applications include solar battery backup, grid-zero and off-grid energy storage. Commercial applications include high voltage battery backup, off-grid telecommunications power and peak load shaving. If you have any questions, please call us at 720-432-6433. We are happy to help!