Why Every Rooftop Solar System Needs Energy Storage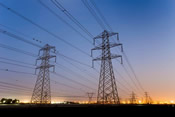 John Petersen for Investor Intel: Rooftop solar is an odd duck. A consumer buys an expensive capital asset with the expectation that he'll recover his investment through lower electric bills. As a matter of metaphysics, he's decided to go into the power business with the primary goal of satisfying the most important and discriminating customer on the planet. The value proposition he currently offers his local electric utility is:
I'll buy less electricity from you because of my solar panels, but I need you on standby 24/7 to supply my nighttime needs and fill any weather related power production gaps;
Since my solar panels will frequently produce more power than I need, I want you to give me credit for any excess power production, let me draw equivalent power from you when I need it, and structure it all as a tax free swap;
You can, of course, bill me for any difference between what I deliver and what I take;
I'll have no duty to buy a fixed amount of power from you or deliver a fixed amount of power to you, but you must supply whatever I need and take whatever I don't need; and
You will be required to pay all of the costs associated with weather related production gaps and pass those costs through to your other customers.
Comments (0)
This post does not have any comments. Be the first to leave a comment below.
---
Post A Comment
You must be logged in before you can post a comment. Login now.
Featured Product
3M™ Extreme Sealing Tape is a family of single coated, pressure sensitive adhesive tapes designed for difficult sealing applications. The backing on this tape is an ionomer film that is very tough yet flexible and abrasion resistant. The very soft and thick acrylic adhesive has excellent sealing properties and good outdoor durability. This single coated tape is designed to seal over an existing joint, seam, or penetration. The adhesive is designed to adhere well to the ionomer film so that overlapping tape joints can be made while maintaining a strong seal. 3M™ Extreme Sealing Tape - instant sealing that rolls on fast and looks good.