Follow the Patents: For Solar Power, the Devil Is in the Details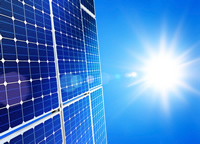 Alec Schibanoff for Electric Light & Power: There actually is a crystal ball that permits you to see into the future. All you have to do is follow the patents. The latest patents in any technology will show you where that technology—and the businesses that use that technology—are going. This month, we take a look at the future of solar panel installation.
The first solar power generator was displayed at the Universal Exposition in Paris in 1878. The first U.S. Patent for a solar power device was awarded the next year to Edward Weston. He actually received two patents: U.S. Patent No. 389,124 for an "Apparatus for Generating Solar Radiant Energy" and U.S. Patent No. 389,125 for the "Art of Utilizing Solar Radiant Energy." It was not until 1954 that Bell Labs developed the first silicone-based solar panel. Cont'd...
Comments (0)
This post does not have any comments. Be the first to leave a comment below.
---
Post A Comment
You must be logged in before you can post a comment. Login now.
Featured Product
The FCL model split-core current transformers have multiple benefits, including a flexible twisting motion for ease of application. Installing a split-core CT means there is no need to disconnect your primary conductor(s) which reduces downtime. Many customizations are available including extended secondary lead wire lengths, various outputs including 5A, 1A, 1VAC, and 0.333VAC, and custom rubber inserts to help center the CT and maintain accuracy. The FCL models can be used in applications up to 720VAC and have an operating frequency from 50Hz to 400Hz.