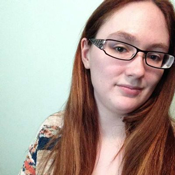 Universal access to renewably-generated electricity could be within the foreseeable future, with cleaner air and water as the side effects. Better public transportation systems will make life more enjoyable for commuters all over the country, as will a self-sustaining energy economy.
Yes, history has shown that there has been global climate changes that were not brought about by human activities; but-and this is a big but-human activity is accelerating global change and not for the better.
Records 1 to 2 of 2
Featured Product
The FCL model split-core current transformers have multiple benefits, including a flexible twisting motion for ease of application. Installing a split-core CT means there is no need to disconnect your primary conductor(s) which reduces downtime. Many customizations are available including extended secondary lead wire lengths, various outputs including 5A, 1A, 1VAC, and 0.333VAC, and custom rubber inserts to help center the CT and maintain accuracy. The FCL models can be used in applications up to 720VAC and have an operating frequency from 50Hz to 400Hz.