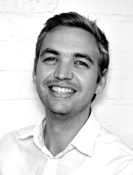 What we are seeing is that the Mexican government and its regulatory and policymaking bodies are listening to the stakeholders in Mexico's renewable energy space and they have been tweaking and updating the reforms accordingly.
The first auction price bids are due in March, and prequalification for the second renewable auction in Mexico is expected to take place in as early as May or June.
Records 1 to 2 of 2
Featured Product
Please join Parker's Energy Platform Solutions team at the upcoming Solar Power International show, September 10-13 at Mandalay Bay Convention Center in Las Vegas, NV. Our offering features a compact outdoor Power Conversion/Energy Storage System, complemented by an outdoor central solar inverter, both employing two-phase evaporative liquid cooling technology and modular compact designs. We will also feature axis tracker solutions with our hybrid actuator system that uses an intelligent position feedback sensor, as well as our independent wireless condition monitoring sensors for hydraulic pressure. To learn more about what we will display and launch at SPI, please click on the product sections below.