The students at the University are clearly setting an excellent example of what can be done every day to reduce our dependence on foreign oils while producing clean energy from a ready and willing source, the sun.
University of Oregon Students Vote For Solar
Solar Assist | Solar Assist
Eugene, Oregon - January 17, 2005
Today, students at the University of Oregon will find their campus is a brighter place. In hopes of producing clean, renewable energy and saving money, the U of O student body voted to put excess student fees towards making their campus "green". This entirely student initiated and funded project is the second of a three-part project that began in the Spring of 2001, when the University Ecological Design Center was awarded a $100,000 grant by the student government to install a grid-tied photovoltaic system on university rooftops. The grant's goal was to fund enduring and environmentally responsible projects that benefit the entire student body.
Energy Design of Eugene installed the system on the University Rec Center last month in collaboration with Solar Assist (also of Eugene) and the University. It consists of 84 Isofoton 150 watt solar modules and four PV Powered 2800 watt inverters for a total of 12.6 kilowatts. The Isofoton modules are mounted to the metal roof using an innovative system designed by Energy Design Co, which requires no roof penetrations. The array is estimated to produce approximately 40 kilowatt hours of electricity each day or about 14,500 kilowatt hours each year.
Vince McClellan of Energy Design said " It is great to have new partners in the solar industry that create solidly engineered products that are easier to service in the field, and, back their products with a ten year warranty. I like the trend in the industry towards inverters that don't have to be pulled out of the installation and sent in to the factory for servicing if there are any glitches. I had heard good things about PVPowered's inverter's efficiency and ease of installation from other installers and I haven't been disappointed."

The final phase of the project will conclude with a solar information kiosk in the Rec Center. Using the PV Powered Command Center Software, the kiosk will contain a monitor to show students in real-time how much energy the system is producing, amount of greenhouse gasses saved and total energy produced during the lifetime of the system.

"We are thrilled to be a part of this exciting project at the University of Oregon. The students at the University are clearly setting an excellent example of what can be done every day to reduce our dependence on foreign oils while producing clean energy from a ready and willing source, the sun, " says Bill Taylor CEO of PV Powered. "I am proud to be a part of Oregon's growing community of renewable energy companies, and we are excited to see such enthusiasm coming from the students at U of O."

Newt Loken of Solar Assist commented on job saying, "At Solar Assist we are eager for opportunities to install systems that educate the public and perform with the highest efficiency. This project took extraordinary efforts from all parties involved. The installation would not have been possible if not for the coordination of Eugene Water & Electric Board (local utility) and the Oregon Department of Energy. The students were able to maximize their dollars ensuring a positive return on their investment as well as adding value to the environment and their school."

About PV Powered
Headquartered in Bend, Oregon, PV Powered designs, manufactures and markets utility interactive photovoltaic inverters for the renewable energy marketplace. With operations located across four states, PV Powered brings together one of the most experienced design teams in power electronics.

PV Powered's one-of-a-kind StarInverter product line offers PV solar inverter solutions for the residential and commercial markets. PV Powered teams with authorized distributors to deliver StarInverter products to its customers.

For more information on PV Powered or the StarInverter product line, please contact Brian Dupin at 650-906-2936 or Cynthia Leonard at 541-312-3832, or visit PV Powered's Web Site at www.pvpowered.com.

About Energy Design
Energy Design Co is a licensed, bonded, contracting company specializing in design, installation and sales of renewable energy products. They can help with all of types of solar, hydro and wind energy systems, from site evaluation, to completed installation. They are known for meticulous workmanship and solid design. All installations are backed by a 5year warranty on parts and labor. Vince McClellan of Energy Design Co has been a renewable energy installer and electrician since 1982. He also teaches photovoltaic design at Lane Community College. For more information please call us at 1-800-200-2372 or visit their web site at www.solarenergydesign.com.

About Solar Assist
Solar Assist has been in business in Eugene since 1994, installing and designing commercial and residential Solar Electric and Solar Water heating systems throughout western Oregon. A small business with 5 employees, Solar Assist provides initial consultation; complete construction services as well as commissioning of projects. For more information please call (541) 338-4957
The content & opinions in this article are the author's and do not necessarily represent the views of AltEnergyMag
---
Comments (0)
This post does not have any comments. Be the first to leave a comment below.
---
Post A Comment
You must be logged in before you can post a comment. Login now.
Featured Product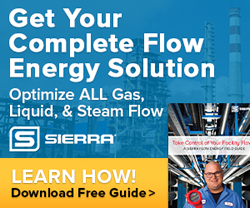 Download Flow Energy Guide - Written by Engineers For Engineers. Learn how to save on energy costs by optimizing your facility flows that impact costs like compressed air, natural gas, steam, and hot or chilled water.