The first in a series that explores the future of sustainable energy across British Columbia
Sustainable Energy: What's it All About?
Guy Dauncey | BC Sustainable Energy Association
The first in a series that explores the future of sustainable energy across British Columbia
Sustainable Energy: What's it All About?
By Guy Dauncey, BC Sustainable Energy Association
---
On Salt Spring Island, when students in the Gulf Islands Secondary School need to keep warm in winter, they don't use oil, gas, or wood stoves. They use heat that comes from under their own playing field, supplied by the sun.
Across the Saanich Inlet, in Mill Bay, students who are practicing drama or music in Brentwood College's new Performing Arts Building don't use oil, gas or wood either. They use heat from the cold water of the ocean: liquid sunshine, stored in the water.
Across the Rockies, in Alberta, in the small town of Okotoks, outside Calgary, fifty two families will soon be heating their homes through the cold Alberta winter with solar hot water which they gather on their garage roofs during summer, store underground, and retrieve to use in winter.
These students and families are pioneers of a sea-change in the way we use energy. You could call it the third energy revolution.
The first revolution started thousands of years ago in Africa, when our ancestors learnt how to make fire. From then on, firewood was our constant companion through dark and dangerous nights.
The second revolution started when Europe's firewood began to run out, in the 12th century. That's when we began to burn fossilized fuel, in the form of coal. Our use of oil (starting in the 1850s) and gas (in the1890s) were a continuation of the same idea.
Today, we face a twofold dilemma. Our use of fossil fuels, slowly laid down over millions of years, is causing global temperatures and sea levels to rise. Climatologists who devote their lives to this are becoming increasingly alarmed. "The debate about whether or not there is a global-warming signal here and now is over, at least for rational people," says Tim Barnett, Scripps Institution of Oceanography.
At the same time, we are about half way through the world's oil supply, of approximately two trillion barrels. The situation is similar for North America's natural gas. There's plenty left, but as we pass the half-way mark, likely between now and 2010, increasing demand will run into a shrinking supply, sending prices through the roof. As a world, we consume 80 million barrels of oil a day (30 billion barrels a year). The oil-sands in Alberta currently produce 1 million barrels a day, so they are not going to make much difference. The entire oil-sands, at 300 billion barrels, is only ten years global supply. The 10 billion barrels of oil in the hotly disputed Arctic National Wildlife Reserve are 4 months global supply.
It is no surprise, then, that attention is turning to the third energy revolution: clean, renewable, sustainable energy that flows without limit from the sun, the wind, the oceans, the rivers, and the earth.
In Kelowna, Ed Beggs runs his diesel-powered 'Sunmobile' on biodiesel fuel which he makes himself from locally collected sunflower seeds.
In Fort Nelson, in BC's Peace region, students at the Fort Nelson Secondary School will soon be gathering solar electricity from their roof. So will students at Fulton Secondary School, in Vernon. It's expensive, but the price is falling as demand increases.
On the northern tip of Vancouver Island, a company is planning to gather a significant amount of energy from the wind; BC's often stormy coastline has some of the best wind resources in the world. Other companies are planning to harvest tidal energy from the ocean currents, and geothermal energy from deep below the earth's surface.
The third energy revolution also concerns transport, industry, and home heating. How will we travel when there is no more oil? How will we heat our homes when the gas is gone? Can we use biofuels, and hydrogen? Can we redesign our towns and cities to make it much easier to walk, and use bicycles? Can we redesign our homes, cars and equipment so that they are more efficient, and use much less energy?
These are important questions, to which we need answers.
Guy Dauncey is President of the BC Sustainable Energy Association (www.bcsea.org). Over the next year, the BCSEA will be offering a series of articles, exploring the many faces of sustainable energy. You can contact the author at info@bcsea.org .
The content & opinions in this article are the author's and do not necessarily represent the views of AltEnergyMag
---
Comments (0)
This post does not have any comments. Be the first to leave a comment below.
---
Post A Comment
You must be logged in before you can post a comment. Login now.
Featured Product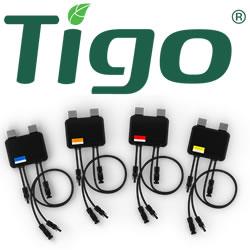 Tigo will announce the new product launch of the patented UHD-Core TS4-A (Advanced Retrofit/Add-on) Platform at SPI 2019. The new TS4-A-M (Monitoring) & TS4-A-S (Safety) units have improved lightweight hardware and lower labor costs to address a range of functions and budgets. The TS4-A-M allows module-level monitoring via Tigo's SMART Website & App. The TS4-A-S is UL-certified as a rapid shutdown solution for residential and C&I PV system. Both units join the Tigo's multivendor solution that works with almost any inverter and smart module in the global PV market. Contact sales@tigoenergy.com for pricing, shipping, and availability in Q4'19.