Solar3D, Inc. is developing a breakthrough 3-dimensional solar cell technology to maximize the conversion of sunlight into electricity. Up to 30% of incident sunlight is currently reflected off the surface of conventional solar cells, and more is lost inside the solar cell materials. Inspired by light management techniques used in fiber optic devices, Solar3D's innovative solar cell technology utilizes a 3-dimensional design to trap sunlight inside micro-photovoltaic structures where photons bounce around until they are converted into electrons
3 Dimensional Solar Cells
Jim Nelson | Solar3D, Inc.
How did the company get started, what is behind its motivation/inspiration—what does the company hope to accomplish?
Our objective is to change the world of electric power. There is much talk about green energy because it is fashionable. People are in love with the idea but the solar industry (as well as other technologies) has fallen short of making a meaningful impact on the world, as less than 1 percent of global electricity is supplied by solar. It is not for lack of effort, it is simply an economic problem. It is our intention to develop the solar technology that will produce electricity at a cost equal, if not less than the current low-cost alternative.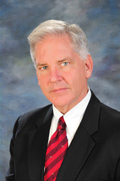 Our Technology development team includes researchers and engineers with extensive experience in photovoltaics and the fiber optics. They have taken on the challenge of reengineering the solar cell to be more efficient and production-friendly. After long discussion and analysis, the idea of the 3-dimensional solar cell took root. We have expanded it to the point where we have now filed a patent and are in the process of developing a prototype. We believe that the future of global electric power will be driven by solar and our objective is to hasten that process.
Tell us a bit about the technology and how it improves performance and by how much.
The technology is being developed to overcome two major obstacles to high efficiency in current photovoltaic (PV) technology: reflection loss and re-absorption loss. We employ light management techniques combined with advanced micro-photovoltaics that allow us to overcome much of the problem. It involves four elements of the solar cell:
The light collectors
The light collectors on the surface of the 3-D cell are engineered to gather light and guide it into the 3-dimensional structure. This is very different than the conventional 2-dimensional panel that is flat and passive—letting much of the light escape in reflection. We think of our cell as a predator of light. If light touches the surface, we grab it and keep it.
The 3-D photovoltaic structure
As opposed to the conventional structure that has just one absorbing area on the cell, the 3-D structure is multifaceted and has many absorbing surfaces. Once the light is guided into the structure by the light collectors, the light is trapped and it bounces around inside the structure until fully absorbed.
Thin absorbing regions.
In the conventional cell with thick absorbing material, when a photon strikes the cell, an electron is "knocked" loose and then has to travel a long distance to reach the metal contact wire to create a current. While traveling, many of the electrons thus knocked loose are reabsorbed into the material. Our 3-D solar cell will be fabricated with very thin absorbing regions, reducing re-absorption considerably and enhancing the current.
Below the surface electrical contacts.
On conventional cells, the electrical contacts are on the surface of the cell, creating a shadow that prevents that fraction of the light from contributing to the electrical current. By creating a cell with the electrical contacts below the surface, that loss will be eliminated.
How does the company plan to grow?
We have one focus right now—the development of a prototype that will be the proof of concept of what we envision. With a working prototype in hand, managing the growth opportunities will be good problem to have—but a problem none the less. As soon we put the final touches on the prototype, we are confident that finding the right partner will be the essential ingredient to help move it into production phase.
Where do you see the potential market for your products?
Because our product will be a re-engineered solar cell, the application is universal. Anywhere a solar cell is currently being used, or may be used, a market exists. We envision a vast application of our product on solar panels for homes, farms, ranches, remote villages, in giant solar arrays, solar power plants, and in small electrical products. The potential demand is virtually unlimited.
When do you think we will see products with this technology hit the market?
We intend to develop a prototype in 2011. Once we are satisfied with how it is produced, things will move very quickly thereafter.
Why did the company go public so early?
I am a great believer in free enterprise and the power of the capital markets. There is a role for government in the development of new technologies that will change the world. But sometimes the electoral process gets in the way of figuring out the most appropriate approach. Government participation in green energy has had more to do with sounding good than achieving useful objectives. So we have chosen to fund our technology independent of government participation. Being a public company, allows us to access the capital markets. Individual and institutional investors now have an opportunity to participate in a truly world-changing technology in which they can be proud to participate—and make money in the process.
What are your current sources of funding? Are you looking for other source? Why or why not?
Individual investors and investment funds—we are not actively seeking additional investors but are always willing to talk.
What do you foresee in a year's time for the company?
My crystal ball says that we will be looking at a working prototype in a year that has turned out to be better than what we currently envision. Our prototype is the key to success and the key to a globe-changing technology. That is our total focus.

James Nelson - President and CEO
Mr. James Nelson began his executive career 30 years ago at Bain and Company, the premier business
strategy consulting firm in the world, where he managed teams of consultants on four continents solving CEO-level programs for global companies. Prior to joining Solar3D, he spent 20 years working in the private equity industry as both a capital partner and operating CEO to portfolio companies. Mr. Nelson was a General Partner at Peterson Partners from 2007 to 2009, and at Millennial Capital Partners from 1991-2010. In addition to his responsibilities in acquisition and divestiture, Mr. Nelson worked as an executive in a number of portfolio companies. He served as CEO of Euro-Tek Store Fixture, LLC, Chairman of the Board of American Retail Interiors, Chairman of the Board and CEO of Panelview Inc. and Chairman of the Board of Critical Power Exchange, as well as serving on numerous boards of companies.
The content & opinions in this article are the author's and do not necessarily represent the views of AltEnergyMag
---
Comments (0)
This post does not have any comments. Be the first to leave a comment below.
---
Post A Comment
You must be logged in before you can post a comment. Login now.
Featured Product
Morningstar's TriStar MPPT 600V charge controller leverages Morningstar's innovative TrakStar™ MPPT technology and our 20+ years of power electronics engineering excellence, to enable the widest input operating voltage range available from a solar array, wind turbine or hydro input. This controller's standard and DB versions are for off-grid applications, and the TR versions were developed to enable retrofitting grid-tied systems with battery backup.