Market and environmental factors are driving the improvement of PV systems technologies and a new residential project is proving their large-scale economic viability.
Grid-connected solar project to be profitable without subsidies
PV Powered | PV Powered
Market and environmental factors are driving the improvement of PV systems technologies and a new residential project is proving their large-scale economic viability.
Grid-connected solar project to be profitable without subsidies

World's largest solar-powered residential community under construction
PV Powered
---
In the past, the high upfront costs and long payback of individual residential photovoltaic (PV) system installations have been a barrier to growth in this industry. Without subsidies, it has been difficult for homeowners and developers to justify the initial investment. However, several factors are beginning to come together to increase the attractiveness of solar PV solutions. Those factors include:
the increasing price of electricity generated through traditional means,

increased awareness of global environmental issues,

increased instability in the oil-producing regions of the world,

advances in PV technologies, resulting in better reliability, higher efficiency, and easier integration.
The confluence of these factors results in PV solutions that address cost concerns and reduce the negative impact traditional power generation facilities have on the planet. Additionally, large PV projects can achieve economies of scale that reduce the cost of system components and installation. A case in point is the U.S. Army Hawaii Family Housing (AHFH) building project on the island of Oahu, Hawaii.
With abundant sunshine and average residential electricity prices of nearly 22¢ per kilowatt hour, Hawaii is an ideal location for solar installations. The islands are currently largely dependent on the burning of fuel oil for electrical generation. This dependence and the fact that all of their fuel must be brought in by ship leaves them with the highest electrical prices in the nation, more than twice the national average. This high price makes the cost recovery of a PV system very attractive.
<![if !vml]>
<![endif]>Army Hawaii Family Housing, LLC (AHFH) is the largest Residential Communities Initiative project ever awarded by the U.S. Army. The project is a $5.35 billion, 50-year partnership between the Army and Actus Lend Lease, with the goal of improving the quality of life for soldiers and conserving natural resources where they live and work. The 10-year development phase of the project includes renovating 2,506 existing homes and building 5,388 new homes. When complete, it will be the world's largest solar-powered residential community. Development areas are Army and Coast Guard neighborhoods at Schofield Barracks, Wheeler Army Airfield, Helemano Military Reservation, Aliamanu Military Reservation, Fort Shafter and Tripler Army Medical Center. Actus took responsibility for business operations and management of AHFH in October 2004. Construction of homes began in July 2005, and families began moving into the first new homes in June 2006. Approximately 35 new homes are turned over each month, and at the project's construction peak approximately 100 homes will be delivered each month.
<![if !vml]>
<![endif]>AHFH currently depends on burning oil for 93 percent of its electrical power but is committed to eliminate its dependence on oil while lowering electricity costs for residents. Installation of solar systems will significantly reduce the demand on existing Oahu power generation assets and save approximately 18,000 barrels of oil each year. The initial development phase of this program includes 1,700 sets of solar panels and photovoltaic inverters. Ultimately, the plan calls for generating six megawatts to power all 7,894 homes, reducing overall residential energy consumption 15 percent. Additionally, the solar power will be smart-metered back into the project micro-grid for the benefit of all families in the community, powering 11 community centers and maintenance offices.
When selecting partners for a project of this size, project managers had many important factors to consider. The long-term nature of the program meant AHFH could afford to look far into the future and make bold plans. But 50 years can be a long time to be stuck with a mistake. Vendors and products selected had to be durable, reliable, and flexible to meet the needs of the project. Suppliers had to be willing to train and support installers with a long-term commitment to customer service.
Perry Brown is the technical development manager for Actus Lend Lease. With a background in utilities, construction and architecture, Brown leads the team that selected and is installing the PV equipment. Currently, he and his crew are about a year and a half into the initial development phase. With such a long commitment, having a reliable system that did not involve a lot of maintenance was important. "Since we will be maintaining the solar arrays, longevity was an issue," Brown said. Another challenge was that all components were to be installed outside the homes and had to tolerate exposure to a lot of rain, heat, and sun. Brown wanted to ensure they were installing reliable, high-quality products and working with strong, customer-focused companies that would continue to support those products even after the warranty expired. A comprehensive survey of the solar components market led them to select Uni-Solar to provide the panels and PV Powered for the inverters.
Early on, PV Powered set a rare tone for customer service. At AHFH's request, PV Powered designed a 5200W inverter to meet the needs of the project. "We had others vendors tell us that they sold what they sold. The capacity would either be too small or too large and either way we'd overspend," Brown said. "PV Powered said, 'We don't currently have that size, but we know how to make it.'"
<![if !vml]>
<![endif]>In the emerging field of photovoltaic power, installation can be an issue. &quot;There are not that many people in construction who understand photovoltaics," said Brown, who worked closely with construction crews from the beginning of the project. Today's installers are comfortable with traditional heating and cooling and electrical systems but have not worked with solar panels and inverters. Watanabe Electric won the contract to do the solar installation. &quot;I had never worked with solar before," said Ryan Watanabe. &quot;It was all new to me." Two PV Powered employees went to the island and trained about two-dozen installers and engineers.
More than a hundred solar installations later, Watanabe said it has been a pleasant surprise. "I thought there might be issues because the panels are from one manufacturer (Uni-Solar) and the inverters are from another (PV Powered), but we really didn't have any problems." "PV Powered's crew came out and trained us, and we have not had to call them since."
It is clear that market and environmental factors are driving the improvement of PV systems technologies, and with this project, AHFH is proving the large-scale economic viability of residential PV systems.
Sources:
http://www.armyhawaiifamilyhousing.com/
http://www.eia.doe.gov/cneaf/electricity/epa
Founded in 2003 and based in Bend, Oregon, PV Powered offers the industry's most reliable and efficient photovoltaic solar inverter solutions, designed and manufactured in the U.S. to meet the unique requirements of U.S installations. With thousands of its products in use nationwide, PV Powered combines unparalleled service and support with one of the most experienced design teams in solar power electronics. For more information, visit http://www.pvpowered.com.
The content & opinions in this article are the author's and do not necessarily represent the views of AltEnergyMag
---
Comments (0)
This post does not have any comments. Be the first to leave a comment below.
---
Post A Comment
You must be logged in before you can post a comment. Login now.
Featured Product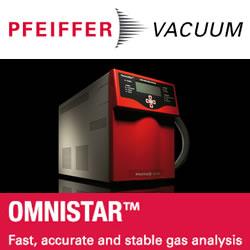 The Pfeiffer Vacuum OmniStar benchtop analysis system offers you a compact footprint, powerful software and Ethernet connectivity. It's the optimum solution for many real-time gas analysis applications. With the OmniStar, Pfeiffer Vacuum offers you a complete solution for gas analysis, in chemical processes, semiconductor industry, metallurgy, fermentation, catalysis, laser technology and environmental analysis. The turnkey OmniStar gas analysis system consists of heated, temperature-regulated gas inlet system, Quadrupole mass spectrometer, a dry diaphragm vacuum pump and HiPace turbopump. Unlike competing methods such as FTIR, OmniStar is suitable for qualitative and quantitative analysis of most gases.