Christy Cunningham-Saylor is an environmental specialist with St. Louis-based Vertegy, a firm which specializes in consulting services for clients seeking to develop green and sustainable facilities.
Dissecting the Integrated Systems that make up Traditional Green Buildings
Interview With Christy Cunningham-Saylor | Vertegy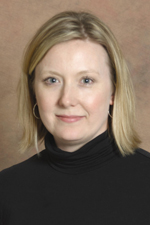 Can you break down the elements of this "Integrated System" in a typical green building project?
An example of integrated systems in a green building might include the building's envelope, its glazing, interior framing and the HVAC system. Each element contributes to the functionality of the whole building. Like a puzzle, if the pieces all fit together then you have a complete picture. A facility is inherently complex and every project, big or small, has various multifaceted issues, and ultimately, these issues are revealed in the design and construction process. Many people can look at different aspects of a building and readily identify a particular "green" component. True integration occurs when the entire team recognizes the interdependencies and understands that modification of one has direct consequences to the others. These consequences may result in long-lasting and wide-ranging impacts to the entire system.

Who should be responsible for coordinating the players during the design and construction process?
First, the owner has to make the overarching goals of the new facility known to the design and construction team by asking what message the project should send and what story it should tell. Then, the design team's tasks would be to take the goals of the owner and translate them into tangible requirements that need to be included in the project to make it a success. There should always be a "sustainability champion" on the team who is able to offer a line of communication between all disciplines. This person could be appointed by the owner or could be a member of the company's "green team", an architect interested in sustainable design or even a LEED Accredited project manager with the general contractor. It works to everyone's (and the project's) advantage if that person is on the project from its inception until occupancy.

How much more does it cost to build green both in time and money? How long does it take to pay back these costs?
To answer that question, we need to ask another question: How much more than what? Most building owners have a cost per square foot in mind before they begin building or renovating a space to meet their needs. From that dollar amount, the project team can then move forward, acknowledge the owner's goals and back into some specific costs appropriate for that type of facility. The "green" elements do not necessarily have to cost more; they just need to be planned more. If they are planned for and incorporated into the project from the earliest stages, they become part and parcel of the project itself. These elements become intrinsic to the integrated whole. As far as time goes, a green building doesn't have to take longer than a conventional project. In most cases, the field work goes much more smoothly and comes in on time if team integration is accomplished during the design period and most of the kinks are addressed by the entire team, These kinks should be worked out in the conference rooms and then on the drawings and in the specifications. Payback costs of a properly integrated and executed green building then become no more than what would be expected in a traditional project.

Is extra staff necessary to operate a green building or does the average building manager have the necessary skills?
Generally speaking, highly efficient buildings should not require additional staff. The commissioning process that is a part of most green buildings helps to identify potential problems in the building's systems. Once the systems are set up and have been commissioned, they will continue on "autopilot" until something goes wrong, which happens in every commercial building or residence at some point. Managers of high performance buildings must be open to the idea of continual improvement in order to achieve the maximum possible energy efficiency.

How do tenants benefit from renting space in a high performance green building?
Depending on how the lease is set up, a tenant can have the utility savings passed on to them instead of a pro-rated amount per square foot. If the tenant has a choice before moving in, utilities (water, gas and electricity) can be sub-metered, meaning that individual utility usage can be measured space by space, and reductions can be attributed to each tenant.
In most green buildings, careful attention is given to indoor environmental quality, which benefits the occupants. Many of the products we use today have high levels of Volatile Organic Compounds (VOCs), which can be harmful to our health. Following a low-emitting strategy from the beginning can pay dividends in the end.

Occupants can also benefit from technologies that may be incorporated into high performance buildings. For example, many green buildings are equipped to provide occupants with individual environmental controls for their workspaces or residences. Gone are the days when one system served an entire building.
Ultimately, the best scenario for an owner is to try to balance the importance of several factors when deciding on a green space: 1) Reducing his or her environmental footprint, 2) Saving money through reduced operating costs, and 3) Meeting future expansion needs without utilizing too much space.
Christy Cunningham-Saylor can be reached at 314.773.2539 or via e-mail at
csaylor@alberici.com
.
The content & opinions in this article are the author's and do not necessarily represent the views of AltEnergyMag
---
Comments (0)
This post does not have any comments. Be the first to leave a comment below.
---
Post A Comment
You must be logged in before you can post a comment. Login now.
Featured Product
What if you could maximize the Ground Coverage Ratio (GCR) on your next project and not have to worry about the complicated variables that come with a tracker system? With a low tilt and clearance design, Dahlia® has the highest GCR of any fixed-tilt system in the marketplace. The system is available in three tilt options (7.5, 10 and 12.5 degrees) and designed to accommodate any sized PV module. The lightweight system is engineered with fewer components, several of which are shipped to job sites pre-assembled. This design feature reduces freight costs and rapidly trims the amount of on-site installation time required to complete construction. Maximizing PV coverage on a site can lead to an increase of production, which creates greater financial return for project owners. Over 100 MW of Dahlia® projects have been deployed across the United States, in regions of variable snow and wind loads. How much can Dahlia® cover and save you on your next project?