According to a new poll from Droege & Comp. and Gibbs & Soell, U.S. Solar businesses are poised for strong growth in 2010 and significant growth in 2011. However, respondents indicate that obstacles still remain. Favorable legislation, customer knowledge and heightened marketing will be keys to the expansion of their business. Participants included nearly 100 professionals representing key areas of the solar business value chain. Results from the 2009 Solar Industry Monitor were unveiled at the 2009 Solar Power International Show in Anaheim, Calif.
Solar Industry Growing; Obstacles Remain Poll Says
Sebastian Goeres And Brian Hall | Droege & Comp, Gibbs & Soell

Sebastian Goeres, a renewable energy specialist with Droege & Comp. and Brian Hall, managing supervisor—advanced manufacturing and energy practice, Gibbs & Soell, report on the Poll results.

1. What growth rates are solar industry professionals expecting for their businesses over the next few years?
A majority of solar industry professionals indicate a boom in business over the next couple of years. 76.5 percent of respondents forecasted overall growth for their U.S. businesses—even in 2009. That number jumps to 92.6 percent in 2010 and 95.1 percent in 2011. In fact, many are expected to register a growth rate of more than 25 percent in 2010 (37.3 percent) and 2011 (55 percent).
2. Has the recession had an impact on growth and how does that influence future growth?
Respondents indicated that the recession has not had a crushing impact on the U.S. solar industry. 64.9 percent claim that the industry has dealt with the economic challenges in a positive manner—which helps position solar businesses for a sales upswing in the near future.
3.

What obstacles/challenges are solar businesses still facing?
Despite the anticipated growth, obstacles still remain. Respondents indicate that the main obstacles facing the industry include lack of financing (81.8 percent), little support from utilities (62.9 percent), lack of customer knowledge (61.3 percent), and insufficient level of incentives (59.1 percent).
4.

Do solar businesses feel the government has done enough to help improve the economic climate for the solar industry?
Although a majority (64.4 percent) did not apply for government stimulus money, many indicate that legislation has to further spur the market with incentives and direct grants out of the stimulus budget to unlock solar projects.
5. Without government assistance is the solar industry self sustaining and viable moving into the future?
From what we are projecting, it could be 3-5 years for utility scale and 5-10 years for commercial or smaller residential to become viable throughout the U.S. The success of solar manufactures highly depends on their cost structure. Companies compete not only against their solar peers but also against other sources of electricity. Governmental support is paramount, as this depends on local and state incentives as well as local electricity prices. Electricity out of solar can already be offered at a lower price on a project basis compared to what traditional electricity providers are offering.
The solar industry is a challenging place to be. It is yet to be seen whether this young industry will be able to apply growth and operational strategies that proved successful in other industries. The solar industry, if compared with a company's lifecycle model, is in the research and development phase. Therefore, companies compete generally based on innovation—and then at a later stage—on price. However, what is challenging about the solar industry is that, we see both levels of competition occurring at the same time.
6. What strategic initiatives are solar businesses pursuing to stimulate growth in 2010?
There is a great need for leading companies to improve their operational efficiencies—according to 75.3 percent of the respondents—and to place more emphasis on their strategic plans, such as increasing U.S. production (50.6 percent)).
In anticipation of strong demand and harsh competition in 2010 and 2011, approximately half of those we polled will increase their assembly and production; while 38.6 percent will go about expanding market share through transactions—such as joint ventures, mergers or acquisitions.
Moreover, available funds for fewer projects have given installers and developers power that they did not have before. They are placing pricing pressure on the client side to their suppliers, the rest of the value chain. Thus, it is not surprising that nearly two thirds (63.2 percent) of the respondents state that material cost reductions are important within their supplier negotiations.
Competition is fierce, and although players compete mainly via cost, solar businesses regard their sales and marketing efforts as critical to revving up the U.S. growth engine. In fact, 82.9 percent report that sales and marketing will be stepped up in the coming year. Again, this speaks to the lack of knowledge customers have about solar products, services and prices.
7.

In this highly competitive marketplace, what communications tools and techniques are solar businesses planning to use to generate awareness, spur customer knowledge and differentiate themselves? What other communication tools should they be considering?
Awareness and differentiation are important in the nascent solar industry. Increased communication was cited by survey participants as a strategic priority and references were made to a wide array of traditional, digital and social media techniques and platforms.
Interestingly, respondents said they favor more indirect methods to gain visibility, including search engine optimization that unlocks value from existing content, as well as media coverage earned from outreach to professional journalists and industry bloggers.
This may indicate an opportunity for channels like corporate blogs, mobile marketing and Twitter.
A next step is to strategically integrate these types of digital media tools into the mix, which can help companies establish clear voices and engage in more interactive conversations with their audiences.
8.

Do you have statistics and/or forecasts for other alternative energy industries such as wind, biofuel etc.?
We will be conducting a Wind Energy Industry Monitor during the first quarter of 2010.
Sebastian Göres
Sebastian Göres is a renewable energy specialist in the Competence Center Energy of Droege & Comp. a global management consultancy company. He has over seven years of consulting experience and currently leads projects within the solar, biomass, and wind segments.
Before joining Droege & Comp., Sebastian served as head of "GreenTeam" at the German American Chamber of Commerce where he worked on market entry and market penetration projects for renewable energies companies. Prior to joining the German American Chamber of Commerce, he advised The European Commission on the implementation of its climate change efforts.
In addition to his consultancy work at Droege & Comp., Sebastian works at the Solar Energy Industry Association's New York chapter (NYSEIA) and The Solar Energy Consortium (TSEC).
Sebastian is a frequent speaker at renewable energy events; an author of a renewable energy blog focused on the U.S. region (http://renewables-usa.blogspot.com) and holds an MBA from the University of Cologne, Germany.
Droege & Comp.
Droege & Comp., a subsidiary of Droege International Group, is a top-rated international management consulting firm with +300 professionals across the globe. Within the Company's Energy Competence Center, experts offer expertise and proficiency for energy clients throughout the entire energy value chain. Droege & Comp. creates comprehensive, pragmatic growth, and value enhancement strategies, leveraging the firm's valuable partnerships from the first stages of strategy conceptualization and implementation to tangible, bottom-line results. Droege & Comp. provide the experience, networks, market analysis and project-focused manpower that clients require to execute major growth, competitiveness and profit improvement initiatives. This relentless focus on profitable growth and quantifiable bottom-line results has earned the Company a reputation as one of the top management consultants to mid-market companies around the world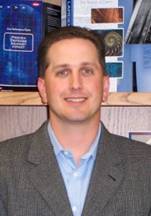 Brian Hall, Managing Supervisor, Advanced Manufacturing & Energy for Gibbs & Soell, Inc.
Brian is a managing supervisor for Gibbs & Soell, a full-service public relations firm that specializes in helping clients market products, build brands, manage issues and create dialogue with their target audiences. Brian has spent 15 years developing and executing integrated business-to-business media relations, digital media, marketing communications and leadership positioning programs. His experience in the firm's Advanced Manufacturing & Energy practice has included work in renewable energy, bio-industrial products, plastics, advanced materials, packaging and other market segments.
Brian is the primary author of The G&S Spark (http://spark.gibbs-soell.com), a blog for Advanced Manufacturing & Energy businesses. He is a member of the team responsible for driving digital media education and implementation throughout the agency and is also a lead facilitator of the firm's proprietary I PowerTM strategic message development process. Brian earned a B.A. in journalism and public relations from Eastern Illinois University. He is actively involved in Taproot Foundation, which provides pro bono communication services to non-profit organizations throughout the U.S.
About Gibbs & Soell, Inc.
Founded in 1971, Gibbs & Soell is the 11th largest independent public relations agency in the United States (O'Dwyer's 2009 PR Agency Report). Headquartered in New York, Gibbs & Soell has full-service offices in Chicago, Raleigh, N.C. and Zurich, Switzerland, and a global footprint that extends to more than 30 countries through its affiliate network that includes the Public Relations Organization International (PROI). For more information, please visit www.gibbs-soell.com
The content & opinions in this article are the author's and do not necessarily represent the views of AltEnergyMag
---
Comments (0)
This post does not have any comments. Be the first to leave a comment below.
---
Post A Comment
You must be logged in before you can post a comment. Login now.
Featured Product
Morningstar's TriStar MPPT 600V charge controller leverages Morningstar's innovative TrakStar™ MPPT technology and our 20+ years of power electronics engineering excellence, to enable the widest input operating voltage range available from a solar array, wind turbine or hydro input. This controller's standard and DB versions are for off-grid applications, and the TR versions were developed to enable retrofitting grid-tied systems with battery backup.