The concept of large-scale wind power production using aerodynamically efficient kites was first proposed by University of California researcher M.L. Loyd who published seminal work in the Journal of Energy thirty years ago. In that paper, he described kites that utilized aircraft construction flying transverse to the wind at high speed.

JoeBen Bevirt | The Airborne Wind Energy Consortium
Can you give us a description of what airborne wind energy is?
High altitude winds: an abundant and constant energy source
Extensive analyses of global atmospheric winds show that winds at higher altitudes are faster and more consistent than those near the Earth's surface providing a phenomenal untapped energy source. Power density is proportional to the cube of wind velocity and directly to air density. With increasing altitude, air density decreases gradually while winds move substantially faster. In the upper boundary layer (between 400 - 3000 ft), where most airborne wind energy systems will initially be deployed, the air is only slightly thinner than at the surface while the winds are nearly 1.5-3 times faster, resulting in nearly double the power density. At jet stream altitudes – (approx. 25,000 ft), air density is only a third of air density at the surface, but wind speeds are nearly 5 times faster representing a power gain of nearly 40.
The concept of large-scale wind power production using aerodynamically efficient kites was first proposed by University of California researcher M.L. Loyd who published seminal work in the Journal of Energy thirty years ago. In that paper, he described kites that utilized aircraft construction flying transverse to the wind at high speed. The lift produced at this speed was sufficient to both support the kite and generate power. Lloyd's methodology continues to be used today and provides the foundation for ongoing industry research and development.
In addition, a more recent study by renown climate scientists validated the enormous power available in high altitude winds. Cristina Archer, Ph.D. of Chico State University and Ken Caldeira, Ph.D., of the Carnegie Institution of Washington, published a study in the journal Energies that confirmed that both the consistency and strength of winds dramatically increases with altitude.
Airborne Wind Energy Systems
There are several design concepts being investigated by leading industry R&D firms. Common features include:
1. Systems utilize a tether.
2. Aerodynamic structures are either rigid wing or flexible, semi-rigid kites lighter than air or rotocraft.
3. Power generation is produced by onboard turbines or on-ground generators.
4. Autonomous controls are used to fly systems and maintain optimal crosswind exposure.
In general, airborne wind energy systems are more portable, use far fewer materials and are more easily assembled on-site unlike the large towers required for conventional wind turbines.
What kind of interest is there in airborne wind energy?
Interest in the industry is increasing. There are a growing number of companies engaging in airborne wind energy R&D and interest from venture capital and private funders. The recent investment in Ampyx Power by Statkraft, Europe's leading renewable energy company, and past investment in the industry by Google and Quercus Trust signals significant interest by the funding community. In addition, the U.S. Senate Energy Committee passed S. 1462 out of Committee in May. A key amendment to the wind energy research and development bill instructs the Department of Energy (DOE) to consider "high altitude wind systems" as an area of interest for wind energy research and development programs. Even if the bill fails to pass the full Senate, it sends a clear message to the DOE that the committee recognizes the value in exploring the technology. Some companies in Europe have also received public funding.
How many companies are involved in airborne wind energy development?
There are a dozen major R&D efforts worldwide. There may be many other companies pursuing the technology that are off the radar. There are also a number of inventors working on small-scale products. We urge all companies engaged in or interested in airborne wind energy to join the Airborne Wind Energy Consortium www.aweconsortium.org.
Why should the energy community be interested in this technology?
From political and economic standpoints, airborne wind energy makes sense. It is a plentiful, clean energy source that could play a significant role in fulfilling renewable energy standards.Analysis consistently shows that the levelized cost of energy delivered from airborne wind energy systems ranges from between 0.04$/kWh – 0.06$/kWh., which makes it a viable alternative to cheap fossil fuels.
Are there major advantages of airborne wind energy technology over more conventional wind energy systems?
- Lower cost renewable energy
- Double the capacity factor of conventional wind turbines- Greater mobility
- Deployable to more sites
Why an independent consortium rather than joining conventional wind association?
The major U.S. and European wind energy trade organizations are dedicated to maintaining and expanding favorable conditions for conventional wind energy. The offshore wind energy industry recently came under the wing of AWEA after gaining substantial governmental and private financial support. The challenges facing our industry are very specific to the technology and require a focused, ongoing effort. Rather than waiting for a nod of acceptance from the big wind trade associations, the principals of the leading airborne wind energy companies coalesced to create the Airborne Wind Energy Consortium. The consortium mission is to bring together international researchers, industry leaders and other interested organizations to address key policy, regulatory and technical challenges.
What are the common challenges to the technology and its deployment?
Aviation concerns by regulatory authorities in Europe and the U.S are at the top of that list. We recognize the need for those in charge of airspace to balance aviation, radar, and other concerns with each country's need to promote and support renewable wind energy generation. That's why the consortium is spending a fair amount of time educating regulatory authorities and proposing ways to work together to address common concerns.
As the industry advances and the political and economic realities call for cheaper renewable energy options, the FAA, the European Aviation Safety agency and their worldwide counterparts will develop appropriate regulatory frameworks to deploy systems to higher altitudes.
The greatest technical challenges include ensuring system reliability and developing robust control systems.
What are the main reasons that the consortium is sponsoring the conference?
A major goal is to raise public awareness about the benefits of airborne wind energy as a near-future viable renewable, energy source. In addition, the conference will provide an opportunity for developers and researchers to establish collaborative partnerships to rapidly advance the industry. The conference also provides a unique opportunity for public and private investors to take a look at the recent advances in airborne wind system R&D and meet the major international industry leaders.
Who should attend this conference?
Anyone interested in learning about revolutionary advanced renewable energy technologies. We aim to attract a broad audience of public agency professionals, private investors/venture capital firms, renewable power providers, contractors and developers, the industry and university research community and students interested in renewable energy and advanced energy technologies.

The conference covers a wide spectrum of issues ranging from recent developments in airborne wind energy technology, public/private investments in renewable energy, advancements in resource analysis and discussions about key regulatory issues.

Airborne Wind Energy Conference 2010
September 28&29, 2010
Stanford University
Joby Energy Founder, JoeBen Bevirt
JoeBen is Chair of the Airborne Wind Energy Consortium
JoeBen Bevirt is an inveterate entrepreneur born with a passion for engineering that has driven the formation of two successful companies over the past 10 years prior to Joby Energy and Joby Aviation.
In 2000, JoeBen co-founded Velocity11 which developed high-performance laboratory equipment. He served as President & CEO until 2002, as President until 2006, and as a board member until the sale to Agilent Technologies in 2007. Under his leadership, Velocity11 employed 200 people and grew by 50% annually.
In 2005, JoeBen founded Joby, Inc. (Joby) to develop, market, and sell useful, unique, and delightful consumer products. Profitable almost immediately, Joby continues to deliver new products and record profits despite the economic downturn.
In early 2008, JoeBen turned his focus to renewable energy and founded Joby Energy to develop groundbreaking airborne wind turbines to harness the immense and consistent power of high-altitude wind to provide reliable and low-cost renewable energy.
Joby Energy is a founding member of the Airborne Wind Energy Consortium along with Makani Power, Magenn, and SkyWindpower.
The content & opinions in this article are the author's and do not necessarily represent the views of AltEnergyMag
---
Comments (0)
This post does not have any comments. Be the first to leave a comment below.
---
Post A Comment
You must be logged in before you can post a comment. Login now.
Featured Product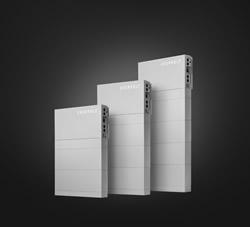 Offer homeowners best-in-class solar and energy storage in one money-saving bundle. Panasonic's new EverVolt™ Series modules come in 350W, 360W, 370W & 380W models and work seamlessly with their EverVolt battery storage - all warrantied by one of America's most trusted brands.