In 2006 California passed legislation to require consumers and industries to begin reducing their carbon emissions. The name of this bill is AB32.
Prop 23, Alternative Energy And The Built Environment
Marc Whitman | Whitman Architectural Design
The replacement of carbon producing "dirty" fossil fuels with clean renewable "green" energy is a critical step in the quest to curb global warming and live in balance with the earth.
Many "green" sources of alternative energy such as photovoltaic electricity, geothermal heat pumps, wind turbines and bio-mass briquettes are currently available to the consumer.
These renewable clean sources are also available to power companies who sell power to the consumer. However, most of these companies continue to use "dirty" fossil fuels, driving the cost of energy higher and polluting our environment.
In 2006 California passed legislation to require consumers and industries to begin reducing their carbon emissions. The name of this bill is AB32. Since the bill was passed a new "green' industry has blossomed in California creating thousands of new jobs and a new billion dollar industry. AB 32 was a great first step by our government in the quest to curb carbon emissions and create a balance between us as a species and our planet.
AB32 has helped promote the economic feasibility of immerging technologies such as Algae fuels, Biogas digestion and Biological hydrogen production which will help to meet our clean energy goals. These new clean technologies will not only help clean up the environment but will also create new industries which will boost our economy.
This past November, proposition 23 was on the California ballot. Promoted and funded by big oil companies from Texas, if passed, this proposition would have suspended AB32 indefinitely. In other words, big oil was trying to maintain the status quo of California's "dirty" energy production and continued oil addiction. This proposition was an effort to cut the legs off California's "green" energy movement before it has been given a chance to be proven successful. Perhaps the oil companies are afraid the rest of the country will take note and follow California's lead in creating a clean, carbon free future. I am thankful that we Californians did not buy into the propaganda and rhetoric that bombarded the media this past election. By voting No on Prop 23, Californians have proved that we are still taking positive steps toward protecting our environment.
As a "green"Architect I promote a cleaner future using numerous building methods and technologies. Our built environment accounts for 50% of our energy use. Thus, how we build, what we build, and where we build can critically effect our energy consumption.
By simply using passive solar design principals one can dramatically reduce the energy consumption of a structure. Passive solar design principals are simple principles, like placing windows and overhangs in locations that will optimize or minimize heat gain into a structure. The use of daylighting principals which allows natural light into a structure and reduces electrical loads and the use of thermal mass to reduce heating and cooling loads are to name a few of the passive methods to reduce energy consumption.
The use of sustainable and green material is also important. Some materials require much more energy to produce and transport than do others. Take a steel stud for instance, even though a steel stud is composed of 90% recycled material, it takes 7 times more energy to produce a steel stud than to produce a wood stud. With the Forestry Stewardship Council (FSC) approved methods of harvesting, and because trees are renewable, wood is becoming more and more recognized as a "green" building material.
The use of photovoltaic electric panels has emerged as a primary method to reduce, or sometime eliminate, electrical use in a structure. Government and energy company rebates and the declining cost of this technology have made solar PV power more affordable to the average consumer. And recently, an exciting new technology has emerged, it is simply a thin electricity generating film that is applied to windows.
The cost of solar hot water panels has also declined dramatically. With gas company rebates a solar hot water system can be nearly free.
Although it is impossible for us as a species to completely live without impacting the environment. There are tradeoffs we can make to offset our impacts. Our goal should be to lessen our impacts enough, so we can create a balance with our earth. Our "Mother Nature" or the "Gia" that we are dependant upon, can only absorb so much of our negative impacts. Like everything else in nature, there is a critical point when the balance is so eschew that we no longer will be able to sustain the existence that we now take for granted.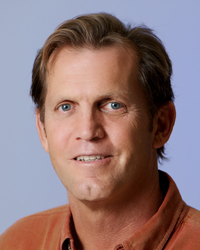 Perhaps we are already beyond this critical point. If so, we need to make every effort to reduce our impacts enough to give the planet time to heal itself and return to its natural balanced state, if not for us, then for our future generations.
Marc Whitman
A resident of the Ojai Valley since childhood, Marc Whitman is an accomplished and valued contributor to the community's architecture. His designs of both private homes and commercial buildings attest to his values of nature and social responsibility, and have helped to enhance Ventura County since he founded Whitman Architectural Design there in 1985.

After graduating from Nordhoff High School, Marc went on to Arizona State University and received a Bachelor of Architecture in 1981. By 1989 he became licensed with the State of California and a member of American Institute of Architecture. He received both N.C.A.R.B and LEED certification, and is a California Licensed Contractor.

His small, privately-owned firm provides design, planning, pre-design studies, construction documents, and interior architectural services. The construction branch offers cost-estimation and budgeting, construction administration services and construction supervision.
The content & opinions in this article are the author's and do not necessarily represent the views of AltEnergyMag
---
Comments (0)
This post does not have any comments. Be the first to leave a comment below.
---
Post A Comment
You must be logged in before you can post a comment. Login now.
Featured Product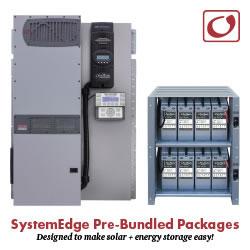 Each pre-bundled package is designed to make solar plus energy storage easy. By combining OutBack's most popular FLEXpower pre-wired systems with matched OutBack energy storage, SystemEdge takes the guesswork out of installing solar plus storage. Every SystemEdge package includes a FLEXpower factory pre-wired system, application-specific EnergyCell batteries and racking, FLEXware ICS Plus combiner and all the necessary connection hardware.