Here are 5 more entries in this years Solar Decathlon for your interest and enjoyment.

Bob Hetherington | AltEnergyMag
Be sure to read the outline of the Solar Decathlon along with the first 5 entries in Part 1 of this series.
The Next Five Teams in the 2011 Lineup
Parsons The New School for Design and Stevens Institute of Technology
Empowerhouse
Team website: parsit.parsons.edu
Parsons the New School for Design and Stevens Institute of Technology are developing a solar-powered house for the U.S. Department of Energy Solar Decathlon in partnership with Habitat for Humanity of Washington, D.C., and the D.C. Department of Housing and Community Development. The house minimizes energy demand by optimizing the building envelope, using a highly efficient micro-mechanical system, and incorporating strategic lighting and daylighting.
Design Philosophy
Empowerhouse embodies Habitat for Humanity's vision that all people deserve safe, comfortable, affordable homes. The compact 1,000-ft2 (93-m2) one-bedroom structure showcases the whole-life approach while being sensitive to the existing urban fabric. The shape, building envelope, window placement, and shading were optimized through feedback from energy modeling. In addition, sustainable materials reduce maintenance costs and create a healthy environment.
Features
The team has met frequently with community stakeholders and Greater Deanwood residents to better understand the neighborhood and residential needs. Empowerhouse features that evolved from these conversations include:
A public north porch at the street front that invites residents and neighbors to congregate

A private south porch that includes a built-in storage unit with composting and a cooking surface

A Light Loft that provides separation from the main household area while allowing light to reach the space below

A Flex Space at the center of the floor plan that incorporates built-in shelving.
Technologies
Empowerhouse will consume up to 90% less energy for heating and cooling than a typical home in Washington, D.C., with its use of passive house technologies. Additional energy saving technologies include:
Linear fluorescent and LED lights with wireless switches and occupancy/daylight sensors

A highly efficient energy recovery ventilation system that keeps the interior temperature stable

Green roof modules integrated into the electric photovoltaic system that modulate the temperature extremes on the roof.
Market Strategy
Empowerhouse is designed to accommodate the future lifestyle goals of a Habitat for Humanity family (i.e., adult plus one child) with an annual income of about $50,000. The family must have experienced unsafe conditions or a severe rent burden in its current home and demonstrate a willingness to participate in the construction and maintenance of the house. The team is working with Habitat for Humanity to select the family that will live in the house after the competition.
What's Next
Following the Solar Decathlon, Empowerhouse will become a home for a family in the Greater Deanwood neighborhood, east of the Anacostia River in Washington, D.C. Empowerhouse will serve as an educational tool to inspire community members to incorporate affordable green practices into their everyday lives.
Video Walkthrough
The Team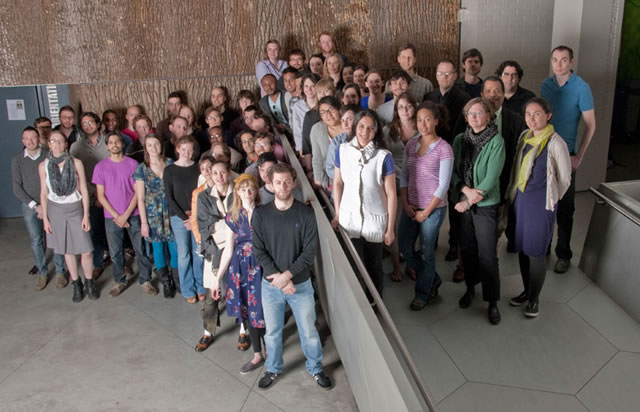 ---
Purdue University
INhome
Team website: www.purdue.edu/inhome/
The INhome, Purdue University's U.S. Department of Energy Solar Decathlon 2011 entry, offers a realistic and balanced vision for ultra-efficient housing. The INhome—short for Indiana home—is an innovative, yet practical, house that meets the needs of a typical Midwestern consumer in today's cost-competitive residential market.
Design Philosophy
The INhome blends technological innovation with functional aesthetics to create a living space that appeals to homeowners. It is practical and cost-effective because of its reliance on passive design, which uses natural processes to reduce heating, cooling, and lighting needs. The Midwestern-inspired INhome demonstrates some of the many ways to live sustainably without sacrificing quality or comfort.
Features
Although the exterior of the INhome could blend in well in a typical Midwestern neighborhood, the house's design includes many special features, such as:
A self-watering biowall with vertically arranged plants

Interior finishes that contain pre-consumer or post-consumer recycled content

A multi-process air purification system that removes airborne contaminants.
Technologies
The INhome exhibits a number of efficiency technologies in its mechanical systems—all of which can be effectively and economically implemented in residential applications. These include:
An air-to-air heat pump that serves as the primary heating and cooling source

A heat pump hot water heater that uses the ambient air inside the house to produce hot water

Carefully placed ductwork that allows for conservation of warm and cool air as it is distributed throughout the house.
Market Strategy
The INhome's target client is a young professional couple, currently without children, in the market for a home in Indiana. The house, which is divided into private and public spaces, features a master bedroom with access to a west-facing porch. The full bathroom includes two sinks so multiple residents can use the space simultaneously. An extra room provides space for a home office or second bedroom.
What's Next
After the Solar Decathlon, the INhome will be placed in an existing neighborhood in Lafayette, Indiana, as part of a broader revitalization effort. The team will work with a nonprofit community organization so that a local family can live in it. Although the INhome will be a private residence, it will also be used for educational outreach and long-term monitoring to validate its performance.
Video Walkthrough
The Team
---
The Southern California Institute of Architecture and California Institute of Technology
CHIP
Team website: www.chip2011.com
CHIP is a real-life application of green design in the modern world created by the Southern California Institute of Architecture and California Institute of Technology for the U.S. Department of Energy Solar Decathlon 2011. CHIP offers a solution to the challenges of home ownership and energy consumption. While appearing to be a house of the future, this "prototype to product" is ready to be injected into the Los Angeles landscape after it returns from Washington, D.C.
Design Philosophy
California's soaring land costs and urban sprawl are the motivating factors behind CHIP's design. CHIP is an affordable dwelling with a small footprint that can be used as infill or placed in zoning that accommodates shared lots. CHIP features a flexible central space with large apertures that can open for coastal life in Southern California and solar shades and insulation panels that can accommodate a cozy evening in the Sierras.
Features
Unique features of CHIP include:
A geometry that results from lifting the north side to create a car park

A vinyl-coated fabric mesh that protects the house and contains the "outsulation" that envelops the structure

An interior stepped in multiple levels to distinguish one space from another without compartmentalization.
Technologies
CHIP aims to achieve extraordinary results in affordable, attainable ways. Common technologies used unconventionally include:
An exterior skin made of low-cost billboard material fastened with zip ties, dowel rods, and lag screws

A whole-house fan that performs a complete air change in less than 20 minutes

A custom iPad application that displays real-time energy use, controls the shades, and provides instant feedback

3-D cameras that track movement in the house and adjust the lights accordingly.
Market Strategy
The active young professional that is central to California lifestyle constitutes CHIP's target demographic. Although more than 50% of the residential market in California consists of single-family properties, the costs prohibit many young professionals from owning a home. CHIP boasts a footprint of less than 800 ft2 (74 m2) while fitting onto lots in accordance with Los Angeles' Small Lot Ordinance. In a rural setting, the house can expand by opening the large southern aperture and extending the living area to the exterior.
What's Next
Following the competition, CHIP is slated to be part of various museum and public exhibits throughout California to educate and excite visitors. Ultimately, the house will be owned and lived in by a permanent resident. The team firmly believes in the philosophy of "prototype to product" and views CHIP as a current reality of clean living.
Video Walkthrough
The Team

---
Team Belgium: Ghent University
E-Cube
Team website: www.solardecathlon.ugent.be
Team Belgium aimed for simplicity with E-Cube, its entry for the U.S. Department of Energy Solar Decathlon 2011. This approach resulted in a design that is stripped of its nonessential components and finishes, leaving its structure and façade exposed to the interior. The ultra-efficient house is conceived as an affordable building kit that can be assembled in days rather than months.
Design Philosophy
The team was primarily interested in creating a comfortable, solar-powered house with a lot of space on a small budget. A conscious effort was made to avoid letting gadgetry dominate the overall experience of the house, so technical installations were grouped in a small compartment, and the photovoltaic system was placed on the flat roof out of sight.
Features
The four principles that define E-Cube are modularity, affordability, flexibility, and efficiency. Features include:
A compact shape that minimizes thermal energy loss through the building envelope

A façade made of fiber-cement boards with the same dimensions as the triple-glazed window elements

A spacious and luminous raw interior that it is missing most of the conventional finishes.
Technologies
The technologies used in E-Cube include:
A standard pallet rack system that creates the main structure using a bolt-less assembly process

A plug-and-play electrical wiring system that is integrated into the structure for easy installation

A spacious floor plan that can be expanded by adding more floor panels on the existing beams.
Market Strategy
E-Cube offers ample interior space and an environmental design adapted to Belgian conditions. The market appeal of the house lies mainly in the simplicity of construction methods and the potential for affordability. The house is essentially a building kit for a relatively inexperienced builder. As such, E-Cube may appeal to the would-be self-builder who lacks the time and knowledge to build a house from scratch.
What's Next
Although future plans are not finalized, the house will return to Belgium after the competition. The aspiration is to reconstruct it on campus, where it can be given a useful purpose such as a research space or a house for visiting faculty.
Video Walkthrough
The Team
---
Canada: University of Calgary
TRTL – Technological Residence, Traditional Living
Team website: www.solardecathlon.ca
TRTL, Canada's entry for the U.S. Department of Energy Solar Decathlon 2011, is a unique response to the culture of Treaty 7 Native Peoples in Southern Alberta. Inspired by the tipi, the house's rounded form, east-facing entrance, and south-facing windows relate to the sun as a traditional source of energy and life. The two-bedroom, open-concept design is flexible and includes ample space for storage, recreation, and communal gatherings for meals.
Design Philosophy
Canada's design integrates technology and tradition. From a technological perspective, green building materials and renewable energy technologies result in a house that is healthy, safe, durable, and affordable. From a traditional perspective, the design is guided by a holistic view of the home as a living part of a greater natural order. The result is TRTL (Technological Residence, Traditional Living), a house that respects the value of culture in promoting sustainability.
Features
TRTL extends beyond its Treaty 7 partners to address issues faced by many native groups in Canada. Its features include:
Materials and color palettes that reflect customary art and the natural environment

Magnesium oxide-based structural insulated panels that are highly resistant to fire and mold

An 8.3-kW photovoltaic system engineered for high performance in Alberta's harsh winter climate.
Technologies
Canada incorporates innovative technologies into its traditional house, including:
A highly effective air-to-water heat pump used for space conditioning and hot water production

A photovoltaic system that operates at 93% of its optimal efficiency and has a rounded form that responds to the cultural desires of the client

A sophisticated control system that allows for monitoring and long-term optimization.
Market Strategy
There are more than 600 native groups in Canada, totaling more than 1.1 million people. Housing failures within and beyond Treaty 7 include sub-standard design, implementation, and maintenance as well as demand that far exceeds supply. The collaborative design, validation, and cross-cultural dialogue employed in the creation of TRTL provide a model for affecting positive change.
What's Next
To ensure the greatest impact in terms of knowledge sharing and dissemination, Canada is exploring opportunities to place TRTL on campus or in the surrounding community. This effort is being guided by its university, community, and sponsor stakeholders as a continuation of the project's collaborative spirit. A legacy team is also being built to develop and implement future plans, including post-competition monitoring, LEED certification, lifecycle analysis, and design refinement based on lessons learned. An interactive education program is also in progress to engage native K–12 students.
Video Walkthrough
The Team
Five More Teams in Part 3 - Click Here
The content & opinions in this article are the author's and do not necessarily represent the views of AltEnergyMag
---
Comments (0)
This post does not have any comments. Be the first to leave a comment below.
---
Post A Comment
You must be logged in before you can post a comment. Login now.
Featured Product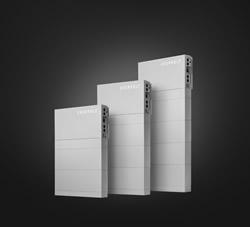 Extract maximum power production from every roof size and shape. HIT® AC Series combines the module efficiency of Panasonic solar panels with the intelligence of Enphase microinverters. A built-in IQ 7X microinverter with Individual MPPT (Module-level Power Point Tracker) tracking helps deliver an all-in-one module that offers design flexibility, reduced installation time, and a higher ROI. Field-replaceable microinverter with no DC wire management required yields lower cost of ownership.