Research has shown that LEED buildings consume over 25% less energy, have 13% lower maintenance costs, 27% higher occupant satisfaction and a 33% reduction in GHG emissions compared to the average commercial building.
LEED Standards and the Global Carbon Market
Jem Porcaro | The CarbonNeutral Company
As a provider of carbon offset solutions for businesses, you have a unique perspective on the sustainable economy. How important is Green Building for reducing carbon emissions?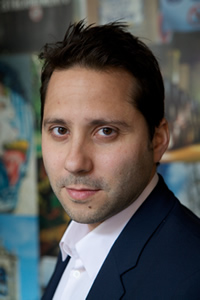 Green Building is immensely important for reducing carbon emissions. In the United States, the building sector is responsible for more GHG emissions than any other sector of the economy, contributing upwards of 40% of all building emissions. This is the same across most of the developed world. The supply chain for buildings, both new build and existing stock, touches many areas of business – from materials suppliers and architects, through occupiers, owners, investors and regulators, so it's not only an important area for emissions reduction but a complex one when considering what actions are feasible and who should take action.

In your opinion, what have been the positive initiatives taken thus far by the United States Green Building Council (USGBC) in its LEED Green Building Rating System?
The introduction and take up of LEED is a positive thing, as it means both owners and developers have been taking voluntary action to reduce emissions. One of the aims of the USGBC in introducing LEED was to transform the marketplace. LEED is now accepted as best practice by many architect firms and there is over 7.6 billion square feet of construction space involved in the commercial and institutional LEED rating systems. It's been innovative in its approach to carbon management and climate change, and in trying to integrate carbon offsets more broadly.

Are green building codes, such as LEED, contributing to better overall standards?
LEED is a voluntary standard rather than a code so its wide take up is indicative of its success. It has led to the introduction of better standards and measurement across the building industry.

Can you give us a few real world examples of some of the benefits to businesses and the public of using LEED in new building construction?
Research has shown that LEED buildings consume over 25% less energy, have 13% lower maintenance costs, 27% higher occupant satisfaction and a 33% reduction in GHG emissions compared to the average commercial building [1] (GSA Public Buildings Service (2008). Assessing Green Building Performance: A Post Occupancy Evaluation of 12 GSA Buildings)), while the cost per sq ft remains in the existing range of costs for non-LEED buildings.
Our role is helping clients in reaching their emissions targets through efficient carbon management that includes the use of offsets. Using LEED helps ensure that a company reaches environmental targets against a recognized methodology. The resulting building is energy efficient.
In 2010 we worked with Haworth Inc., to help them achieve LEED-NC (new construction) Gold. They were the first company to use carbon credits to do so. They chose them over RECs because it supports the growth of additional renewable energy capacity on the grid and ensures that net GHGs are lower (as they are additional and not double counted against national targets) so go further to mitigate climate change.
Recently we worked with InterfaceFlOR, who achieved Platinum LEED Commercial Interiors for their office in Tiacing, China. Our role was to assist with the Green Power element of the LEED rating. InterfaceFlOR chose to purchase offsets from a renewable energy project in China, thus supporting the country's move towards renewables.

The proposed revisions to the LEED Green Building rating system involve limitations on carbon offsets applications. Why is this detrimental to the carbon market at large?
It's detrimental as it doesn't realize the full potential of the carbon markets in addressing climate change and encouraging renewable energy, which are two of the stated aims of LEED Green Power. However it's a complex issue, and LEED is addressing it for the first time. We feel it's important to clarify the issues upfront.
LEED 2012 is proposing changes to its Energy and Atmosphere (EA) provisions. LEED is increasing its focus on climate change by including Scope 1 emissions and market-based instruments, such as carbon offsets, in the EA Credit provisions, which is a positive thing. Unfortunately, LEED seems to still be working out the appropriate role and use of carbon offsets vis-a-vis Renewable Energy Credits (RECs). The proposed provisions segregate the application of RECs to Scope 2 emissions and carbon offsets to Scope 1 emissions while at the same time limit U.S. LEED projects to U.S.-based carbon offsets.This doesn't reflect the best use of offsets.
Firstly, it's irrelevant from the point of view of mitigating climate change where greenhouse gas emissions are reduced/avoided/sequestered, so it makes little sense to limit the application of carbon offsets to just Scope 1 emissions. This is recognized throughout the voluntary carbon market – as evidenced by thousands of companies that offset their scope 2 emissions with carbon offsets - and even in the context of LEED, as demonstrated by numerous cases where it has permitted, through the alternative compliance path, companies to use certain carbon offsets against Scope 2 emissions to earn Green Power points.
Additionally, RECs are not well known outside the U.S. and are not a global tradable environmental instrument. This may make their use among international LEED projects difficult.

Conversely, how will carbon offsets encourage renewable energy technology?
Carbon offsets enable renewable energy technologies such as wind farms and solar to compete commercially with traditional fossil fuel technologies by providing projects with an additional source of finance. One of the criteria for such projects is that they would not have taken place without carbon finance.
So if the USGBC's desire is to promote grid-connected renewable energy through its Green Power and Carbon provisions, it could allow the use of carbon offsets against Scope 2 emissions but limit the type of offsets used to those generated by grid-connected renewable energy, regardless of their location.
This would encourage the development and use of grid-connected, renewable energy technologies on a net zero pollution basis. They would also have the added benefit of ensuring an incremental and fully additional increase in renewable energy capacity and greenhouse gas emissions reductions - something not guaranteed by RECs. Such a provision would allow U.S. projects that prefer to use offsets over RECs to do so – while supporting grid-connected renewable energy – and provide international projects an option for using an instrument that is more global in nature.

Can you help us understand why the revisions are being proposed?
The regular revisions to the LEED standards, which takes place through a consensus process, is a positive thing as it represents an evolution of knowledge and practice around Green Buildings. Most likely the issues around the best use of offsets are due to their relatively new entrance to the green building industry, and because the role of offsets versus RECs has not been previously addressed. We expect further evolution in the future.

Jem Porcaro, SVP, Strategic Development, The CarbonNeutral Company

Jem has 10 years of experience in energy and environmental management and policy. His career includes a substantial period as energy analyst with the Sustainable Energy Programme at the United Nations Development Programme (UNDP), the U.N.'s largest source of grant assistance. At UNDP, Jem was responsible for advising governments on sustainable energy technologies and policy and helping manage UNDP's $2.5 billion energy project portfolio. Prior to UNDP, Jem worked as an environmental engineer advising large corporate clients, including several Fortune 500 companies, on U.S. environmental policy and regulation
The content & opinions in this article are the author's and do not necessarily represent the views of AltEnergyMag
---
Comments (0)
This post does not have any comments. Be the first to leave a comment below.
---
Post A Comment
You must be logged in before you can post a comment. Login now.
Featured Product
GenStar MPPT is the industry's first fully integrated solar DC charging system, an all-new design with "lithium DNA" from the leader in charge controllers. Out of the box, GenStar is an overachiever-delivering legendary Morningstar quality, efficiency, power and reliability along with the latest in advanced communications and control technologies. All the most installer-requested features are on-board; additional features can be easily added via Morningstar's ReadyBlock expansion technology, with snap-in blocks that provide battery metering and monitoring, signaling and load control, and lithium battery communications/control