Flexible solar panels allow for the generation of solar power where traditional, glass panels can't be used. For example, large commercial rooftops may not be able to support the load of a large, glass array.

Brad Kemp | Ascent Solar
Could you describe Ascent Solar's technology?
Ascent Solar designs and manufactures efficient, lightweight, flexible CIGS solar modules that integrate seamlessly with virtually any surface to create a source of renewable energy.
What is unique about Ascent's products compared to its competitors?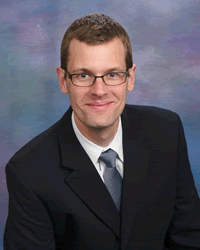 Flexible solar panels allow for the generation of solar power where traditional, glass panels can't be used. For example, large commercial rooftops may not be able to support the load of a large, glass array. Flexible panels also fit well when durability is a priority, such as in portable power stations used by the military to reduce the use of diesel fuel in combat.
Ascent's products stand out amongst other flexible solar panels because they are more efficient, durable, and weigh less than competing products. Also, each Ascent panel is a consistent black color, while competing products often have varying degrees of blue or green tint. This uniform aesthetic is important to many customers, especially those developing products for markets such as consumer electronics or transportation.
What are the best applications for Ascent's products?
The applications for Ascent's products are limited only by the imaginations of our customers. To date, our products have been directly integrated into building materials, trains, buses, automobiles, aircraft, consumer electronics and durable off-grid power generation devices. We are continuing to work with innovative thinkers across all markets to transform the way solar power is generated.
Are there specific advantages associated with Ascent's products? If so, what are they?
Ascent's panels are more efficient, lightweight, durable and aesthetically pleasing than competing products. These features can be attributed to our proprietary manufacturing processes as well as the use of super-light polyimide substrates instead of metal. Use of these substrates also enables a very efficient, roll-to-roll manufacturing process which leads to lowered production costs at scale.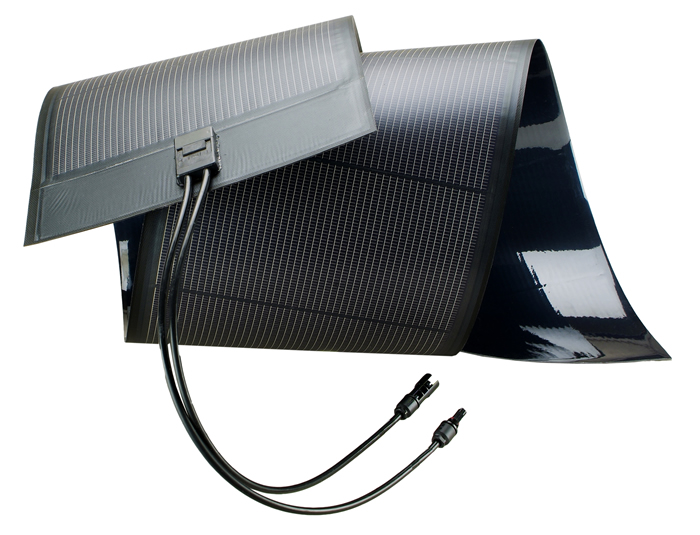 Where are you primarily marketing your products and which application is the most promising as far as market potential?
We are working with customers in multiple markets: BIPV (building integrated PV), BAPV (building applied PV), Transportation, Defense, Off-Grid, Space/Near Space and Consumer Electronics. Of those markets, BIPV and BAPV represent the largest potential market volume. That said, the other markets tend to push the envelope in terms of new, innovative applications and number of unique product offerings. There is also a constant stream of emerging products and markets that is led by inventors who are working to develop innovative ways to offset our energy usage. That is truly exiting – working to enable future products that could change the way we think about energy consumption.
How does the cost of Ascent's modules compare with traditional solar modules?
Each market has its own dynamics that affect pricing. Ascent is competitive within each market given the superior performance and design characteristics of our products.
As the price of solar modules comes down in the future, how will Ascent Solar remain competitive?
Ascent's products are very versatile – applications exist in markets from rooftops to consumer products to automotive integrated solar and beyond. We will remain competitive by continuing our strategy of focusing on multiple markets and providing products that enable the winning solutions in each market.
What are your thoughts on the future of solar power?
The need to diversify our energy portfolio is more important that it has ever been. Solar power has established its place among renewable energy sources, and will play a leading role in our energy future. Ascent Solar is proud to be a player in this important industry and looks forward to enabling future applications that will create sources of renewable energy that we can only dream of today.
Brad Kemp is the head of Sales, Marketing and Business Development for Ascent Solar Technologies Inc, a developer of thin-film photovoltaic modules using flexible substrate materials that can transform the way solar power generation integrates into everyday life. Ascent Solar modules, which were named one of TIME Magazine's 50 best inventions for 2011, can be directly integrated into standard building materials, commercial transportation, automotive solutions, space applications, consumer electronics for portable power and durable off-grid solutions. Additional information can be found at www.ascentsolar.com.
The content & opinions in this article are the author's and do not necessarily represent the views of AltEnergyMag
---
Comments (0)
This post does not have any comments. Be the first to leave a comment below.
---
Post A Comment
You must be logged in before you can post a comment. Login now.
Featured Product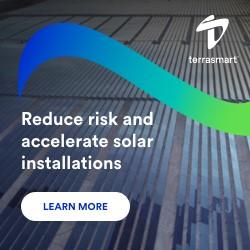 We push the limits in renewable energy, focusing on innovation to drive progress. Pioneering new solutions and ground-breaking technology, and smarter ways of working to make progress for our clients and the industry.