Sometimes, the Path to Success is a Straight Line; Other Times, Circumstances Demand a Less Direct Route. Here's How One Start-Up Avoided Getting Sidetracked.
GREEN PLUG: THE LITTLE COMPANY THAT DID
Contributed by | Green Plug
It's a story that brings to mind the classic children's book, The Little Engine That Could. Only this modern technology tale might more aptly be titled, The Little Company That Did.
In the six years since it was founded and four years since it took top honors at DEMO 2008, tiny San Ramon, Calif.-based Green Plug (www.greenplug.us) has accomplished what the designers and manufacturers of hundreds of millions of AC-DC power supplies bundled with low-power electronic devices and appliances said couldn't be done. With the 2011 announcement of its Green Power Processor™ (GPP) and early 2012 demonstration of a prototype IC, Green Plug has introduced patented digital controller technology that enables power supply designers to add or upgrade product features and dramatically speed the development of new AC-DC power solutions – without increasing costs. In addition, patented Green Plug communications technology allows designers to enable the exchange of information between electronic devices and their power sources, an important precursor to linking small plug-load devices to the benefits of the Smart Grid.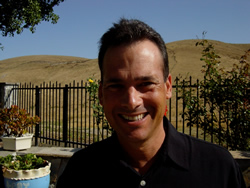 The road to success has been a circuitous one for Green Plug founder and CEO Frank Paniagua, Jr., a serial entrepreneur with a number of successful ventures behind him. While his initial goal was to eliminate the need for almost every consumer electronic product to have a unique power adapter, Paniagua and his colleagues eventually realized they first needed to eliminate the most significant barrier for power supply developers – the prohibitive cost of adopting digital control in AC-DC power conversion applications.
With the cost barrier removed, Green Plug programmable power control solutions are grabbing the attention of designers, manufacturers and industry observers who recognize the ramifications and opportunities, which are extensive and multi-dimensional. Darnell Group forecasts that the global AC-DC power market alone will grow from $1.7 billion in 2011 to more than $2.2 billion in 2016, a compounded annual growth rate (CAGR) of 5.6 percent.
As Power Electronics wrote in January 2012: "Green Plug, Inc. broke the price barrier with its Green Power Processor (GPP) technology that is a novel, mixed-signal processor for AC-DC power conversion. GPP is fully programmable and deployed as part of an advanced power IC, integrated with high voltage drivers and optionally PFC. Fully programmable controllers are superior to fixed-function analog controllers and limited finite state machine logic. A single power controller can serve as a platform for rapid development for a variety of power supply topologies and applications. Changes that normally take weeks and new chip designs can be made in minutes by simply changing parameters or editing code."
Observed Jeff Shepard, publisher and president of Darnell Group, the leading source for worldwide strategic information covering the full spectrum of power electronics: "Digitally controlled architectures for power conversion have been used primarily in high-end applications, but it is particularly efficient in applications featuring power factor correction (PFC). There is a growing correlation between PFC and digital power ICs designed for AC-DC power supplies. PFC is becoming a requirement in a growing number of AC-DC power supply applications, with efficiency gains possible when implementing advanced PFC topologies with digital control components."
"The ramifications of what Green Plug has accomplished are now beginning to take root with developers of power products for consumer electronics manufacturers and other more complex power systems," said Jonathan Meyers, managing director and head of Technology Investment Banking at Caris & Company. "Green Plug's Green Power Processor and related Green Load Processor communication technologies offer licensing opportunities across multiple market segments, from small power hubs to digital control of power supplies and mid-range connections to the Smart Grid."
Green Plug, it seems, is both smart and prescient: At about the same time the company was demonstrating the GPP to power supply vendors at CES 2012, press reports indicated Apple may be considering building a universal power adapter compatible with different DC voltage levels, enabling its portable devices to be charged at the same time with just one wall plug – arguably the very concept Green Plug pioneered.
Why are power supply developers suddenly standing up and paying attention to Green Plug programmable power control solutions?
Design flexibility and time to market advantages. Green Plug technology can be applied to a wide range of applications, thus enabling developers to more quickly respond to customer requests. For example, developers can use Green Plug technology to configure a single programmable controller that could serve many power supply topologies, including QRC, LLC half-bridge and full-bridge, for example. In lab trials, developers have demonstrated that changes to power designs that previously would have taken weeks now can be accomplished in minutes using programmable Green Plug technology.
Better control algorithms for better performance. Software techniques enable far better modeling of arbitrary and non-linear behavior, the essence of superior control. As an example, turning PFC on and off in the presence of [a] varying load is a notoriously difficult problem for power supply designers to solve using analog control techniques that require additional parts, such as integrators. Green Plug's programmable controller technology can incorporate the ideal control strategy for a given application through simple software coding.
Powerful debugging/development capability. Green Plug's controller technology provides the ability to better see what is occurring with signals internally, full control over which signals to sample and when to sample them, and the ability to prototype new control schemes without a new chip design.
Energy savings. Green Plug's controller IP also can be configured to provide communication that enables effective strategies for reducing energy waste when no load device is connected or when a load is connected but not drawing power. Substantial reduction in the allowable energy waste established in the newly proposed CEC BCS regulations is possible in these two modes [no draw/no connection] in designs where communication is used to determine when the controller can turn virtually all functions off. Also, use of improved battery charging algorithms is possible when the battery charge state can be conveyed to the power supply.
No increase in BOM cost. Green Plug's achievements would be irrelevant if its implementations increased manufacturing costs. Fortunately, the integrated digital devices it proposes can be produced for essentially the same cost as the controller solutions they replace – and with the realistic prospect of meaningful cost reductions over time that could be passed along to customers or retained to boost margins.
With strategic partners likely to introduce the first >25W AC-DC, Green Plug-enabled power supplies in late 2012 or early 2013, the immediate future is bright.
What about the long term? Paniagua is optimistic. As more and more small appliances and consumer electronic products incorporate Smart Grid-enabled power supplies over the next decade, the opportunities for Green Plug to earn licensing fees and royalties on power supply innovations increases exponentially. Globally, the Smart Grid market is expected to achieve a compound annual growth rate of 13 percent over the next five years, reaching US$57 billion by 2016, according to Lucintel, a management consulting and market research firm. Another report put the annual growth potential at 28.7 percent over the 2011-2016 timeframe, with figures potentially reaching US$80.6 billion.
"We've had to shift gears a time or two as we've pursued our vision, but we've never lost sight of it," Paniagua says. "We may never see the Green Plug name on a power supply product, but that's as it should be, because we'll be on the inside, where we already are making a real difference. We see that as an enormous victory. Then we'll be ready to climb that next mountain."
The content & opinions in this article are the author's and do not necessarily represent the views of AltEnergyMag
---
Comments (0)
This post does not have any comments. Be the first to leave a comment below.
---
Post A Comment
You must be logged in before you can post a comment. Login now.
Featured Product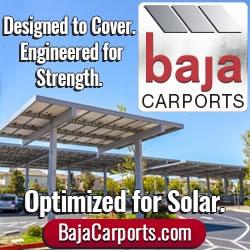 Baja Carports offers an extensive solar support system product line customized to customers' site specifications by in-house engineers, meeting their parking lot coverage, plus optimal PV production needs. Baja's Full Cantilever Tee is often paired with its Semi and Full Cantilever carports to meet live/loads up to 60psf and wind speeds to 160mph. All Baja products are pre-fabricated, bolted connections, pre-galvanized structural steel for fast on-site installation and project aesthetic requirements."