As the technology of renewables advances, and as their track records continue to show stable returns, pension funds will continue to increase their investment in renewables, either through direct investment, infrastructure funds or private equity funds.
Investing in Solar Energy Industries in the US
Rob Sternthal | Reznick Capital Markets Securities
Talk about Tax Equity for Solar over the next few years. How will it evolve? Where will the gaps be? What will the affect be of going from a Grant to ITC? Will there be new players?
I believe that the major gap for Solar will remain in the DG sector going forward – meaning small-scale commercial – especially for non-rated offtakers such as small businesses. There continues to be a lack of financing for these transactions in both the debt and tax equity markets. In general, until these transactions can become standardized – as the residential market has – the fixed costs and due diligence requirements will continue to be too expensive to make it worthwhile.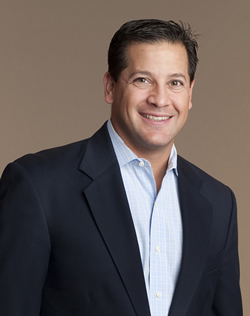 By going from a Grant to an ITC world, developers will no longer have the option to take the Grant and keep the depreciation for themselves over time. A large majority of developers will now need to monetize Tax Equity by selling the ITC and depreciation benefits. As these benefits will amount to 40%+ of the capital stock, Sponsors will have to stand behind their potential recapture via indemnities, guarantees or warranties to the Tax Equity Investor. A significant amount of Sponsors, either from lack of capital or fund structure limitations, will not be able to provide such indemnifications, and therefore, will have difficulty availing themselves of tax equity monetization. Presumably, this will drive many smaller sponsors/developers out of the market or seeking to combine with a better capitalized player.
How do you see the Solar Developer market evolving? Will there be consolidation? Will the small developers get squeezed out?
Per above, I believe that without the 1603 Grant available, we will see the Solar sector begin to mirror the Wind sector, where a number of larger, well-capitalized players dominate the market. There will continue to be room for smaller developers, but generally only as developers and not as owner-operators of the assets long-term.
Which are or will be the hot sectors of the market for investment opportunities?
There are a few areas where Solar should prove to be active over the next several years:
the government sector – where many of the Armed Forces have begun initiatives,
places where the cost of Solar can reduce electricity bills for owners and
island nations where electricity costs remain high.
What new investors will enter the market and how? Will we see the retail market investing in Solar – and if so – in what fashion? What about pension funds?
With the advent of YieldCo's, as discussed in Bloomberg New Energy's recent paper commissioned by Reznick, the retail investor, as well as pension funds, will be able to purchase securities that pay dividends from renewable energy investments.
As the technology of renewables advances, and as their track records continue to show stable returns, pension funds will continue to increase their investment in renewables, either through direct investment, infrastructure funds or private equity funds.
What is the future of securitization in Solar and how will that play in the market?
As a former asset-backed securities banker, I believe that the securitization market for Solar is very limited. The securitization market, in general, issues hundreds of billions of dollars of securities on an annual basis (fact-check), so the issuance of a billion dollars of bonds backed by solar assets are not that interesting to the market and will not be liquid in any real manner.
That being said, I believe that SolarCity, SunRun and maybe another sponsor or two will have great success issuing debt securities backed by residential assets (and possibly a small portion of small-scale commercial assets). These issuances will enable these companies to avail themselves of lower-cost financing and continue their tremendous growth in the residential sector.
What factors are most critical for your forecasts to become reality?
If the 1603 Grant is reinstituted, then you may not see as much change or consolidation as I predicted above.
What are the main pitfalls for the solar investor in the near and distant future?
Although the solar market has evolved tremendously, the performance and maintenance of the systems, especially as technology is rapidly changing/evolving, is relatively unknown. Many investors miscalculate the upkeep costs of solar systems or overlook the need to replace key parts, such as inverters, over the course of time.
Do you see the industry evolving to a point where there are only a few giants left standing?
Because the market is so vast and varied, and like real estate, requires a local expertise in many cases, it is unclear if a few giants can actually dominate the development of solar assets. On the other hand, I believe that the ownership of these assets will continue to remain with a variety of very large players going forward due to the reliance on tax equity, tax capacity or other complex financing structures.
The content & opinions in this article are the author's and do not necessarily represent the views of AltEnergyMag
---
Comments (0)
This post does not have any comments. Be the first to leave a comment below.
---
Post A Comment
You must be logged in before you can post a comment. Login now.
Featured Product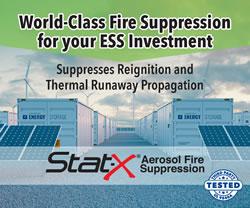 Stat-X® condensed aerosol fire suppression is a solution for energy storage systems (ESS) and battery energy storage systems (BESS) applications. Our Stat-X condensed aerosol fire extinguishing product was tested for efficacy in suppressing li-ion battery fires. It was found that the product successfully extinguished single and double cell battery fires. This testing was conducted in parallel with a large battery fire testing program on behalf of a large energy storage company.