Commercial forests are increasingly used as sites for wind farms owned by regional initiatives. However, since air turbulence above treetops can be severe, the wind turbines installed there must be high enough to avoid the turbulence caused by the trees. The latest generation of wind turbines offers hub heights of 140 metres and higher, thereby also producing higher energy yields. Yet, the success of a wind power project stands and falls by reliable cost-benefit analyses and wind power forecasting.

Thomas Arnold | TÜV SÜD Industrie Service
All around us, wind turbines grow into the sky. Modern turbines open up new site options in southern and central Europe, as higher hub heights and bigger rotor diameters ensure sufficient yields even in forest and low-wind areas. At the right wind-farm site, this new generation of turbines offers stable returns on investment. TÜV SÜD's experts support wind farm investors and owners by providing impartial cost-benefit analyses and wind reports. The current generation of wind farms offers standard capacities of 2.5 – 3 MW per turbine, enabling earnings of up to EUR 300,000 per year from the feed-in tariffs guaranteed under Germany's Renewable Energy Sources Act (EEG).
Measured data are important
Sites offering profitable yields are in high demand at present. Decision-makers plan to increase the number of potential sites by identifying further suitable areas located in commercial forests. After North-Rhine Westphalia published its new wind power decree last summer and now also permits forested wind sites, in late May Baden-Wuerttemberg also passed new regulations governing the harnessing of wind power in forest areas. The main challenges at these sites include complex topographies and the atmospheric turbulence which occurs up to altitudes of three times the height of the trees, i.e. around 90 metres. In view of this, forested sites require hub heights of at least 120 metres and rotor blades that revolve far above the treetops.
The FGW, a German public association for the renewable energy sector, requires long-term measurements carried out with a cup anemometer on a measurement mast at potential wind-farm sites. Data from smaller wind masts complemented by additional measurements represent an alternative. LIDAR (light detection and ranging) systems can be used to measure wind conditions at higher altitudes. The system is installed on the ground and uses laser pulses to reach heights of up to 250 metres. With the help of this system, TÜV SÜD's experts can define measurement points at different heights. In conjunction with the simultaneously determined, exact reference data of anemometer measurements, this technique enables virtually exact calculation of wind direction and speed. Based on these data, the method permits extrapolation of the wind profile to the altitude reached by the upper tip of the rotor blade in later wind-farm operation, and thus allows prediction of the future energy yield.
Top models
One sub-process of yield forecast is the simulation of wind conditions. TÜV SÜD Wind Cert Services uses established computational models for this purpose, such as WAsP in 2D and WindSim in 3D analysis. The type of simulation model used depends on the ruggedness index (RIX), a measure of the steepness of the terrain. In the case of low RIX values such as those measured in lowland areas, both 2D and 3D simulation can be used to calculate the wind profile. However, 2D analysis is too inaccurate for complex topographies with high RIX values, such as those typical for minor mountain ranges. In this case, only the more time-consuming and expensive 3D simulations deliver sound results.
Other critical factors in simulation include the steepness of the examined terrain and the 'penetration depth', i.e. the respective site's distance from the edge of the forest. The penetration depth is important because the trees' impact on the wind profile decreases towards the edge of the forest. To compensate for the impact of the trees, the computational model uses a 'virtually' reduced hub height. However, a different approach must be used for sites that are more than one kilometre from the edge of the forest. Specific aspects of TÜV SÜD's services include exact categorisation of the RIX values and the penetration depth of the site under investigation. On this basis, the experts determine the most suitable method of analysis. The approach also takes into account wind directions and their frequencies, and differentiates wind resources by wind direction.
For a reliable virtual reduction of the hub heights within the calculations, short-term measurements with a LIDAR system are helpful. In a newly developed procedure, TÜV SÜD's experts estimate the real wind profile shifting above the treetops. This is an enlargement of energy calculations with data from existing turbines which are not located in a forest.
Look what the wind's blown in
Unfortunately, wind turbines not only supply electricity. Their noise emissions, shadow flicker and ice shedding must also be included in site assessment. The above issues are governed by Germany's Air Pollution Control Act (Bundesimmissionsschutzgesetz, BImSchG), Germany's law that governs protection from harmful environmental impacts caused by air pollution, noise, vibrations and similar processes. This means that noise emissions, possible shadow flicker and ice shedding must be examined in an expert report before a wind farm can be approved. While noise emission and shadow flicker are only of secondary importance for forest wind farms, which are generally located at larger distances from residential areas, planners must make sure that no persons on nearby paths or roads may be endangered by ice shedding. In addition, ice on rotors reduces the energy yield produced by a turbine and can be prevented by special de-icing systems. If ice build-up causes rotor imbalance, the rotor should shut down automatically. This minimises the risk of ice shedding and prevents unnecessary stress acting on the rotor.
In Germany, the sites suitable for wind farms differ from state to state. Overall, individual site assessment is recommended, also – and especially – in view of environmental protection and nature conservation issues. One critical criterion that can only be examined on an individual, site-related basis is the flora and fauna existing at a potential wind-farm site. The public acceptance of wind farms in a region also plays an important role for site selection. Involving the general public as early as possible in the project is important as interests may differ. In addition to these considerations, an emerging trend is establishing itself. Regional initiatives investing in wind farms cooperate with companies and energy suppliers in their districts. In the German region of North Frisia for example, the citizens own 90 per cent – and thus the majority – of wind farms.
Conclusion
Modern wind turbines with hub heights of 140 metres enable the harvesting of wind power at great altitudes. While the required cost-benefit analyses and energy yield reports involve more costs and efforts, cutting-edge techniques and the combination of measurement masts and laser-aided procedures supply more informative data. Long-standing experience with project-related wind reports and own studies prove to be advantageous in this context.
The author: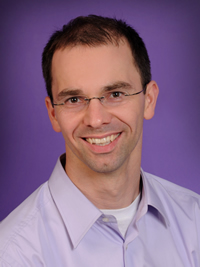 Thomas Arnold, TÜV SÜD Industrie Service GmbH, Wind Cert Services
Thomas Arnold studied environmental engineering, majoring in energy engineering at Amberg-Weiden University. In his position as project manager at Aufwind Schmack GmbH Neue Energien, he was in charge of wind measurements and wind farm projects. Thomas Arnold joined the Wind Cert Services business unit at TÜV SÜD Industrie Service GmbH in Regensburg in 2009 and is Team Leader for wind measurements, also preparing wind profiles, wind reports and wind resource assessments all over Europe and worldwide..
Knowing which way the wind blows: TÜV SÜD – Wind Cert Services
The wind energy experts at TÜV SÜD Industrie Service offer comprehensive know-how for wind turbines and wind farms – from the drawing-board to construction and operation. The wind experts offer a host of support services including type certification, site assessment and wind-farm certification.
Type certification ensures that all relevant national and international codes and standards will be taken into consideration and complied with right from the manufacturing process. Analyses of wind resources, wind measurement, yield forecasts and evaluations of turbulence and extreme winds are applied to ensure reliable site assessment. Investors and owners/operators also benefit from third-party wind-farm certification. Within the scope of integrated inspection and assessment, the wind experts support projects from greenfield planning to due diligence, regular wind-farm inspection and commissioning, and supply reliable data to improve the security of investments.
One of the largest companies of the TÜV SÜD Group, TÜV SÜD Industrie Service offers engineering, testing and certification services to the manufacturers and owners/operators of industrial plants, buildings and infrastructure facilities. Around 4,000 staff improve plant availability, mobilise performance reserves, assist with risk identification and support plants, systems and facilities throughout their entire life cycle.
Contact:
Tel.: +49 (0)941 460 212-10
Fax: +49 (0)941 460 212-29
Email: thomas.arnold@tuev-sued.de
www.tuev-sued.de/windenergie
The content & opinions in this article are the author's and do not necessarily represent the views of AltEnergyMag
---
Comments (0)
This post does not have any comments. Be the first to leave a comment below.
---
Post A Comment
You must be logged in before you can post a comment. Login now.
Featured Product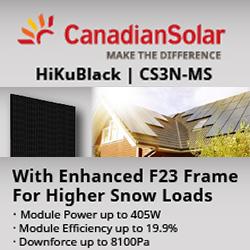 Aesthetic appearance for residential systems: With black backsheet & black frame, Power range 380 ~ 405 W, Low power loss in cell connection. Enhanced reliability: · Low temperature coefficient (Pmax): -0.34 % / °C, LID LeTID less than 2.0%, Lower hot spot temperature, Better shading tolerance.