For most energy and utility companies, success will be achieved through transforming the utility network, improving generation performance, and transforming customer operations - via big data analytics.
Critical thinking for innovation at the World Energy Congress 2013
Michael Vallochi | IBM Global Business Services
As a media partner of the World Energy Congress, taking place in Korea October 13 -17, AltEnergyMag caught up with IBM Global Energy and Utilities Industry Leader Michael Valocchi to discuss the importance of gathering together energy experts at the highest level, and his speaker session on smart grids and social innovation.
What topics will you discuss at 2013 WEC? Why do you think the Congress is especially important this year?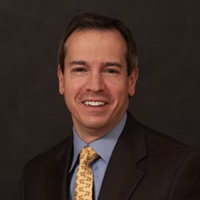 Consumer engagement and involvement will be a key theme of my discussion topics during the Congress. Energy has never been a more important issue on a global basis and the consumer continues take an active role in the issue. The advent of things such as social media will continue to drive a different level of consumer engagement. The ability of a utility to take advantage of Big Data and Analytics will determine their success in the implementation of Smart Grid technologies and provide insight into consumer satisfaction. The consumer continues to engage in their own way and expect the utility to provide them a consistent experience. We are now in the age of an informed consumer that expects a personalized experience that is technologically advanced.
The Congress is important this year as we are in a period of transformation in the industry. The market forces continue to be dramatic and we need to drive a deep and lively dialogue around these issues. The Congress allows us to do this at a global level. This is really one of the only truly global events that allow this type of dialogue among senior executives. Additionally, I am happy that this will take place in one of the most exciting and robust regions of the world.
What are you personally looking forward to at Daegu 2013? Are there sessions that you think will be particularly interesting?
This event offers the opportunity to reconnect with some of the most influential and thought provoking executives in the industry. I look forward to contributing to the many important dialogues and share learning experiences with others. In terms of sessions, I am looking forward to the first day as we discussion the Visions and the Scenarios of the Future. As I said earlier, the forces and challenges have never been greater and I cannot wait to see the work that has been done around this.
What is key in the smart grid business? What aspects do you think we should pay particular attention to?
For most energy and utility companies, success will be achieved through transforming the utility network, improving generation performance, and transforming customer operations – via big data analytics.
Those able to combine smart metering and operational data will have the tools to better understand consumer behavior and as a result, implement technologies and programs that make sense for communities. Additionally, analytics will help utility companies have insight into how assets are being utilized, optimize their generation strategies, balancing factors such as fuel and emissions costs against electricity price — while taking into account other factors, such as planned outages, transmission constraints, and market forecasts
Can you say a little about the IBM Meteorological Model? In what ways do you believe it will help increase the efficiency of renewable energy?
The Hybrid Renewable Energy Forecasting (HyRef) solution combines big data analytics and weather modeling technology to accurately forecast the availability of wind power and solar energy. For example, the solution can produce local weather forecasts within a wind farm, providing extra short-term power forecasting (0-4h/per 15 min), short-term power forecasting (4-72h), near-term power forecasting (1 month), and extreme condition alerts. The day ahead forecasting accuracy is approximately 92%.
The advanced weather prediction models and data assimilation techniques have made it possible to predict the power output of a single wind turbine –a unique feature. For that reason forecast errors could be reduced to less than 10%.
Technologies like HyRef that incorporate sophisticated data analytics can increase the level of energy generated by renewables into the system, resulting in higher utilization, lower cost to serve load, and a more reliable and integrated system. All of these improvements will positively impact the industry and address the challenges of long term integration costs into the system for large scale renewable generation.
Michael Valocchi is speaking at the session 'Smart grid: energizing social innovation' Thursday 17th October 2013 For more information on the programme see here
Michael is currently the Global Energy and Utilities Industry Leader for IBM Global Business Services. In that role, he is responsible for the development and execution of the industry strategy to delivery consulting services as well as the development and direction of the Industry thought leadership and solutions strategy. Michael is a member of IBM's Integration & Values Team, which includes the top 300 leaders from across the company. He is a member of the IBM Industry Academy.
Michael has 26 years experience serving energy and utility clients, has proven leadership skills and expertise in financial, strategic, operational and regulatory issues, and has directed, managed and delivered solutions to complex business problems and issues. Michael is an accomplished business strategist with deep experience in leading complex client projects in the areas of financial, operational and regulatory strategy with specific expertise in smart grid strategy, policy and regulatory strategy and large scale technology implementation
He is recognized for deep industry knowledge, being responsible for the development of industry point of views and various thought leadership pieces. He has been a thought leader in the area of consumer empowerment and business model transformation and has authored the following: Switching Perspectives: Creating New Business Models for a Changing World of Energy, Lighting the Way: Understanding the Smart Energy Consumer, Plugging in the Consumer and a CEO Survey Perspective. Earth2Tech ranked Michael on The Networked Grid 100 list, a compiling of the top 100 "Movers and Shakers" of the Smart Grid. Michael is a frequent speaker at industry events around the world and is regularly quoted in major publications, including The Wall Street Journal, NY Times, Fortune, USA Today and The Financial Times. He has also appeared in numerous television programs including CNBC and satellite media channels discussing Smarter Energy and Smarter Cities topics.
Michael holds a BS in Accounting from Saint Joseph's University in Philadelphia, PA and is a Certified Public Accountant. He is on the Board of Directors of the United Way of Southeastern Pennsylvania.
The content & opinions in this article are the author's and do not necessarily represent the views of AltEnergyMag
---
Comments (0)
This post does not have any comments. Be the first to leave a comment below.
---
Post A Comment
You must be logged in before you can post a comment. Login now.
Featured Product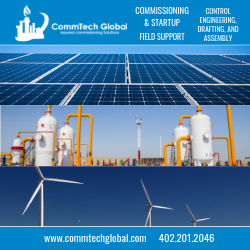 CommTech Global Solutions, LLC, provides professional and reliable commissioning services to customers in all realms of the energy industry. We blend our skills in engineering and technology with innovative business models, offering a complete range of services to assist you for a successful and in compliance operational startup. Consolidation of all our service domains gives our clients a comprehensive set of expertise and far-reaching experience on each project.