With so many major obstacles standing in the way of U.S. offshore wind energy, the plans to launch the renewable energy sites may never come to fruition. Such uncertainty can make it a high-risk investment and turn away many venture capitalists.

Paul Batistelli | Just Energy
As renewable energy began to take off in the United States, solar energy was a big contender. Investors started pouring money into alternative energy resources and manufacturers flocked to the country to supply solar panels for homes and businesses. But there was so much competition that the market was soon flooded with solar panels and companies started bleeding money.
In fact, just two short years ago, Solyndra, a major solar panel manufacturer that the U.S. Department of Energy backed with a $535 million federal loan, went bankrupt. Investors started to take a step back, looking to provide capital to other clean energy solutions instead. The future of solar energy was uncertain.
But solar energy is finding its way back to the spotlight with financing from institutional investors, according to the Christian Science Monitor. Goldman Sachs, for example, has agreed to provide $40 billion in capital for clean technology companies in the next 10 years. About $500 million of this funding will go toward new projects by SolarCity, a company that installs both residential and commercial solar arrays in more than a dozen states. Many believe investments like these are the reason SolarCity's stock was up more than 200 percent in early October.
In addition to Goldman Sachs, a number of institutional investors have committed to financing solar energy including Google, Duke Energy, Morgan Stanley, Bank of America, Citi, Berkshire Hathaway, Wells Fargo and Kleiner Perkins.
Nat Kreamer, chief executive officer of Clean Power Finance, a firm that finances solar projects, explains that investing in solar installations is low-risk, high-reward for these companies, with some seeing yields of more than 10 percent. He believes that as more people see the benefit of lowering their electricity bills by installing solar panels, more investors will reap handsome rewards.
But investments in offshore wind energy aren't fairing as well in the United States. Statoil, a Norwegian energy company, announced that it was abandoning its proposed offshore wind energy project off the coast of Maine. Losing the $120 million project was a big blow for the nation's ability to successfully launch the first grid-connected offshore energy site.
Statoil said changes in the state's terms and a number of scheduling delays made the project outlook uncertain, and therefore it chose not to proceed. Instead it will focus its efforts on an offshore wind farm in Scotland.
The Norwegian firm gained initial state regulatory approval for the wind farm in January, after competing in a bidding process. It was supposed to have a 20-year contract with the State of Maine and place four wind turbines 12 miles off the coast. But Maine's governor, Paul LePage, opposed the $200 million in costs that Statoil planned to pass along to the area's ratepayers. He signed legislation in July to reopen the competitive bidding process. Statoil had to put their project on hold.
Although reopening the bidding process for the rights to install a wind farm may have pushed Statoil out of the country's race to launch offshore wind energy, it put another player in the running. The University of Maine, which launched the nation's first offshore wind prototype last May, put in a bid for the site. However, because the university has been extremely tight-lipped about its plans, many are skeptical that its contract will actually move forward. The Maine Public Utilities Commission has said UMaine needs to release some details regarding its plans by the end of October.
Though the United States has been successful at increasing its green energy supply, including the 60,000 megawatts of wind energy it has onshore, the nation has struggled to place a wind turbine in the ocean for years.
Europe, on the other hand, has experienced great success installing offshore wind turbines and reaps the benefits of the stronger wind energy found off the coast. Its first turbine was installed in the ocean in 1991. Today, the countries of the European Union have more than 1,900 offshore turbines, with the generating capacity of about 6,040 megawatts of renewable energy.
The United States has proposed offshore projects all along the East Coast, including Virginia, Rhode Island and Massachusetts, as well as Texas. But so far every site is at least a year away from launching. That's because they have all faced major hurtles.
Offshore wind developers have to consider the high cost of building turbines in the ocean, the viability and expense of connecting these renewable power sources to the electric grid onshore, a lack of government incentives and any legal battles they might incur from local residents' opposition. And on top of that, these developers must receive approvals and permits from the United States government.
In fact, it can take more than a decade to launch a wind farm in the United States. In a federal auction held September 4, Dominion Virginia Power won the ability to construct offshore turbines off the coast of Virginia. But because the utility has to send its plans through both state and federal approvals and undergo an environmental evaluation before construction can even begin on the site, Dominion Virginia Power believes it will take 10 years to actually start generating energy at its offshore wind farm.
With so many major obstacles standing in the way of U.S. offshore wind energy, the plans to launch the renewable energy sites may never come to fruition. Such uncertainty can make it a high-risk investment and turn away many venture capitalists.
Paul Batistelli is a copywriter for JustEnergy.com and freelances in the energy field for the promotion of a greener society and energy means. He works to raise awareness on ecological issues, energy dependency, and reducing carbon footprints.
The content & opinions in this article are the author's and do not necessarily represent the views of AltEnergyMag
---
Comments (0)
This post does not have any comments. Be the first to leave a comment below.
---
Post A Comment
You must be logged in before you can post a comment. Login now.
Featured Product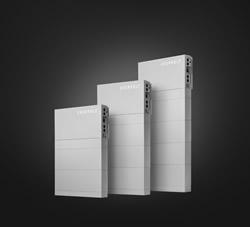 Extract maximum power production from every roof size and shape. HIT® AC Series combines the module efficiency of Panasonic solar panels with the intelligence of Enphase microinverters. A built-in IQ 7X microinverter with Individual MPPT (Module-level Power Point Tracker) tracking helps deliver an all-in-one module that offers design flexibility, reduced installation time, and a higher ROI. Field-replaceable microinverter with no DC wire management required yields lower cost of ownership.