Renewables are on a clear path to commercial viability without subsidies. That is why renewables are projected to be the fastest-growing energy source over the next twenty years.
Renewable attractiveness indices and institutional investors
Gil Forer | EY
What is the biggest challenge you see for renewable energy infrastructure projects when it comes to attracting institutional investors?
Our recent global survey of pension fund and insurance fund managers showed that there are three main challenges to attracting institutional investment to the renewable asset class: lack of visibility into risks at the project level; uncertainty related to the continuation of government supports that drive financial returns; and insufficient in-house knowledge of the renewable sector among investor teams. The good news is that promising financing approaches are emerging that will likely facilitate greater institutional investor participation. These include listed renewable energy investment vehicles, which offer an opportunity to invest in a portfolio of renewable assets, partnerships between institutional investors and project developers with strong track records, and the formation of pension fund consortia to share resources, expertise and deal assessment.
Is the picture uniform globally or do certain countries/markets have larger renewable energy infrastructure allocations?
Public pension funds in Denmark and Netherlands are at the forefront of investing in renewable assets.
Which sectors of the industry (wind, solar etc.) are thriving and which are struggling when it comes to attracting investment?
It is difficult to generalize because the investment environment varies market by market. There is no shortage of capital for a renewable energy project in any sector that provides an attractive ROI.
What impact are government policies having on the renewable energy market globally?
Governments globally are implementing policies that promote renewables to meet rising energy demand, diversify national energy portfolios, spur the development of new domestic industries and address climate change. As a result, renewable adoption among consumers, businesses and utilities is accelerating globally, the renewable industry is scaling up quickly and costs are falling rapidly. A good example is China, which became the number one renewable market in the space of a few years through focused government policies. Another good example is Japan, which made a decision to move its economy away from nuclear in favor of renewables and is poised to become one of the fastest growing solar markets as a result.
Do you think the renewable energy industry can survive without government subsidies?
Renewables are on a clear path to commercial viability without subsidies. That is why renewables are projected to be the fastest-growing energy source over the next twenty years. Renewables are already cost-competitive in many markets globally and are projected to reach grid parity in many more each year as equipment and installation costs continue to fall.
What is needed in order to attract more investment into the sector?
Consistent long-term government policies related to the renewable sector, particularly in the US and Europe, would help to attract more investment to renewables. A greater ability to invest in diversified portfolios of renewable assets would also likely attract more investment to the sector.
In your opinion, which countries should investors be looking at when looking for future growth opportunities in renewable energy?
Emerging markets are projected to show the fastest growth in renewable energy adoption through 2035. Countries such as China, Brazil, South Africa, Chile, India, Mexico, Saudi Arabia and South Korea will likely provide attractive opportunities for renewable energy investors. Japan, while a developed economy, will also be an important growth market as it transitions away from nuclear energy. That said, there will continue to be attractive opportunities in the US and Europe, especially if the economic picture continues to brighten.

The content & opinions in this article are the author's and do not necessarily represent the views of AltEnergyMag
---
Comments (0)
This post does not have any comments. Be the first to leave a comment below.
---
Post A Comment
You must be logged in before you can post a comment. Login now.
Featured Product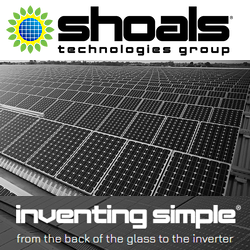 Inventing Simple® isn't just a slogan to us, it's a way of life. Using simple plug-and-play ideology, we revolutionized solar installations in 2003 with our Interconnect System™. Our harnessing system is now the gold standard EPC's use around the world. By using simple ideas, we are making solar energy a more affordable and clean power source for future generations.