Just imagine, a super grid will allow Norway's hydro-power to light up a restaurant in Italy, Belgium's wind farms to provide power to a home in U.K., and Saharan solar power plants to run a factory in Germany.

Pradhnya Tajne | Transparency Market Research
All around the world, people are realizing the potential of different remote sites, which can help generate massive amounts of renewable energy. However, these sites are not always located in easily accessible places – while some are offshore, others are located in the middle of the ocean, and a few are placed along the coast. For example, most wind farms are placed offshore, where wind speeds are much higher and the turbines less intrusive to the populace. So, how is it possible to transport such a huge amount of renewable energy from distant sites to cities, where energy consumption is the highest? Two words – super grid!
The Super Grid and its Inception
A super grid is not a new concept. The term was first used during the emerging unification of the Great Britain grid in the 1960s. Super grids allow transmission of power in high volumes over long distances. A micro grid is like a building block for creating the ultimate super smart grid, designed to serve the energy needs of producers and consumers.
The idea of constructing a network which permits long-distance transmission of power to take advantage of renewable sources that are distantly located was first proposed in the U.S. in the 1950s. However, it was later opposed and scrapped. About decade later, in 1961, U.S. president Kennedy authorized a large public works project utilizing the new high-voltage direct current (HVDC) technology from Sweden. Over the decades, a major change has been the increase in the scale of super grid projects.
Let's take a look at various super grid projects and their progress so far.
Large-scale Super Grid Projects
According to a lead consultant at market intelligence firm Transparency Market Research (TMR), "A growing need to integrate remotely located renewable energy sources into the conventional grid is one of the key drivers of growth in the super grid market."
DESERTEC
According to desertec.org, the DESERTEC project "demonstrates a way to provide climate protection, energy security, and development by generating sustainable power from sites where renewable sources of energy are at their most abundant". It further states that DESERTEC is applicable across not only EU-MENA (Europe, the Middle East, and North Africa), but in many other regions of the world, as 90% of the world's population resides within a 3,000 km radius of deserts.
This ambitious project aims to use all kinds of renewables, focusing especially on solar energy, which is abundant in deserts. It is believed that the DESERTEC Industrial Initiative (Dii), a €400 billion joint venture can tap into renewable energy sources from the Sahara desert and deliver this harnessed power to Europe as early as 2015. DESERTEC officials say this project will one day meet 15% of Europe's electricity demand and a significant part of the MENA region's electricity demand. A German study by Wuppertal Institute for Climate for Greenpeace and the Club of Rome, stated that this project demonstrates the potential to generate €2 trillion worth of electricity by 2050.
European Super Grid
ISLES, Europagrid, Baltic Energy Market Interconnection Plan, and North Sea Offshore Grid are a few among the many super grid schemes that have been proposed in Europe. The momentum for these projects comes from two main sources. A European directive updated in 2009 demanded that European Union (EU) states need to open up their electricity market to competition with each other, which calls for a stronger connection between their national grids. Secondly, the EU has pledged to cut down carbon emissions by 20% by 2020 as compared to the 1990s levels. This requires a 35% cut in emissions from electricity generation and a large expansion of renewables.
A project named MEDOW, which began in 2013 and is funded by the European Commission, is working with various universities and industrial organizations that have expertise in manufacturing, design, and operation of multi-terminal DC grids. DC grids are based on emerging technology, which will be the focal point of the offshore super grid. According to TMR, technological advancement will augment growth in the super grid market, and infrastructure in most of the countries across the globe needs modernization.
Researchers are confident about the project's potential. A recent report released by the European Environment Agency explained that by 2020, European wind power capacity will amount to more than three times that of Europe's expected electricity demand, increasing to a factor of seven by 2030.
Other Projects
A project from North Africa called Medgrid plans to promote and develop a Euro-Mediterranean electricity network which will deliver inexpensive solar energy to North Africa and Europe. This project aims to install 20GW of generating capacity, with 5GW dedicated for Europe. The Medgrid project will study, design, and promote an interconnected electrical grid with Dii (Desertec Industry Initiative).
In the Asia-Pacific region, India, Japan, and China have shown significant interest—translating into investment dollars—in HVDC transmission. Asian Super Grid by the Japan Renewable Energy Foundation aims to make Northeast Asia less dependent on fossil fuels and nuclear reactors. The grids of South Korea, Japan, China, and Russia will be connected to transmission lines that will deliver electricity from renewable sources. Resource-rich Mongolia will play a crucial role in this project. The U.S. National Renewable Energy Laboratory estimates that the geography of Mongolia has the potential to support over 1.1 million MW of installed capacity and deliver over 2,550 terawatt-hours per year.
Challenges
Super grid projects around the world demonstrate great potential to considerably reduce the world's dependence on fossil fuels and nuclear power with renewable power harnessed in remote locations. However, there are many challenges that these projects are facing.
These projects are costly, and participating countries need to fund them even in the face of severe financial problems
Installation of a super grid calls for high investment in transmission infrastructure which will lead to several operational challenges for the grid, including management of the massive energy flow and maintenance of the grid, says TMR
In addition, technological hurdles such as a lack of large-sized circuit breakers with the capability to handle extreme voltages for transfer of power to remote sites have been a major barrier for the development of super grid schemes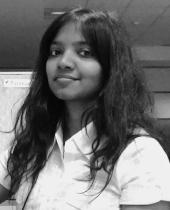 Even though the vision of designing and developing super grids around the world is restrained by some major challenges, the benefits of super grids outweigh these hurdles. Integration of renewable energy sources, lower electricity cost, lower transmission rates, and investment in efficient national transmission grids are some of the benefits that super grids offer across the globe. Just imagine, a super grid will allow Norway's hydro-power to light up a restaurant in Italy, Belgium's wind farms to provide power to a home in U.K., and Saharan solar power plants to run a factory in Germany.
About Pradhnya Tajne
Pradhnya is a creative and self-driven writer with over six years of experience. Currently, she works as a Senior Content Writer, with a focus on the renewable energy domain, for Transparency Market Research based in U.S. Through her writing, she sheds light on clean alternative energy projects.
The content & opinions in this article are the author's and do not necessarily represent the views of AltEnergyMag
---
Comments (0)
This post does not have any comments. Be the first to leave a comment below.
---
Post A Comment
You must be logged in before you can post a comment. Login now.
Featured Product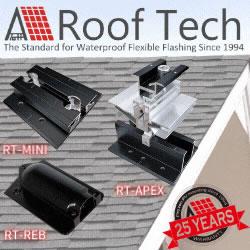 Now Roof Tech brings you the most innovative, watertight mounting systems ever developed for solar photovoltaic systems. Designed and manufactured exclusively for us by Japan's longtime leader in roofing technologies, Roof Tech products are 100% code-compliant and offer fast, simple installation and huge savings on shipping costs due to their compact, rail-less design. Learn more about our full line of versatile PV mounting solutions now available for residential installations. The next generation in rooftop solar mounting solutions."