State leaders in the Northeast should keep watch of neighboring states to share best practices and innovative solutions for microgrids. Stakeholders can also look nationwide to other states including California and Illinois, where officials are creating incentives and addressing regulatory challenges.

Jessica Ciccone Adams and Kristen Nye Larson | Lexington Institute
Protecting the country's power supply has become more important as the frequency of severe weather increases, causing more damage to our nation's infrastructure. Using public-private partnerships and funds from Hurricane Sandy recovery efforts, Connecticut, New York and New Jersey have created innovative programs to ensure a continued, uninterrupted, cleaner energy supply and better protect critical facilities during times of disaster.
Part of the solution includes using microgrids, local energy grids with control capability which can disconnect from the traditional grid and operate autonomously. Globally, microgrids are becoming increasingly popular, however growth varies widely across geographic region. Due to the declining reliability of its electricity distribution, North America is the most fertile environment for microgrids with planned, proposed, and deployed capacity of 2,874 megawatts, (roughly 66%) of the global microgrid market.
Microgrids are essentially small-scale electricity generation and distribution systems that incorporates various distributed energy resources and can be managed locally and, if necessary, independently from the main grid. Diesel-powered microgrids are most common in the rural areas of many developing countries and at internet server farms to ensure a steady flow of power even if a natural disaster or terrorist attack should cause sustained power interruptions.1
Across the United States, microgrids have served essential functions for many decades. Backup electric generators powered by gasoline installed to provide households with temporary respite from storm damage are perhaps the smallest and most common. Larger microgrids have traditionally been used for campus-size institutions such as industrial parks or colleges.
As incentives for different stakeholders have begun to align, microgrids are gaining momentum. Indeed, this momentum is indicative of a paradigm shift as federal investments in new energy sources come online, state and local governments plan for resiliency in the face of severe weather, utilities strive to optimize energy storage, and technology providers from different sectors pursue opportunities to disrupt and innovate. In terms of investment, development and deployment, as new vendors enter this space, and previously undiscovered projects come to the fore, the robustness of the microgrid sector becomes increasingly clear.2
Connecticut, New York and New Jersey are three states where the stakeholders' incentives are aligning. In an effort to help others understand the forces at work, this paper discusses: How the projects are funded; their implementation; hurdles to overcome; and questions to consider moving forward.
Connecticut leads the nation in the establishment and development of microgrids, with projects underway in several cities, utilizing innovative financing mechanisms.
In New York, where some 8 million customers experienced sustained power interruptions in late October 2012, initiatives underway feature the diverse incorporation of renewable energy sources and energy storage in addition to increased reliability of electricity supplies.
New Jersey policymakers have embraced elements of models being developed by these two neighboring states, while laying important groundwork for microgrids to support vital transportation services.
Also discussed in this report are significant regulatory and governance challenges to microgrid implementation, and various approaches to their resolution.
State governments need to be proactive by ensuring they can react swiftly as microgrids grow in popularity and need. Microgrids have been around and utilized for decades, but the industry is now at a point where it can leverage the old structure to promote renewable energy and improved power infrastructure. Governments shouldn't wait for the next natural disaster to react to its precarious power structure. Gathering situational data and information from areas in the Northeast that were hit by Hurricanes Sandy and Irene and the outcomes from those experiences can impact many other power-weak areas in the United States.
State leaders in the Northeast should keep watch of neighboring states to share best practices and innovative solutions for microgrids. Stakeholders can also look nationwide to other states including California and Illinois, where officials are creating incentives and addressing regulatory challenges. While Connecticut is one of the nation's leaders in microgrid incentives and financial support, it's important to note that the state is faced with regulatory challenges. New York microgrid and power regulations seem to be creating similar roadblocks. Major utilities and consumer microgrid advocates could partner to advocate for more flexible regulations to open up the marketplace. The California-based Clean Coalition and its relationship with Pacific Gas & Electric is a good model for a community/utility working relationship.

Lexington Institute
It is the goal of the Lexington Institute to inform, educate, and shape the public debate of national priorities in those areas that are of surpassing importance to the future success of democracy, such as national security, education reform, tax reform, immigration and federal policy concerning science and technology.
The content & opinions in this article are the author's and do not necessarily represent the views of AltEnergyMag
---
Comments (0)
This post does not have any comments. Be the first to leave a comment below.
---
Post A Comment
You must be logged in before you can post a comment. Login now.
Featured Product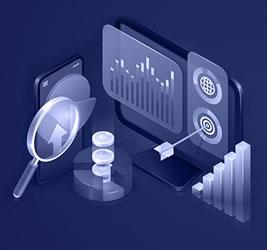 At Precedence Research we combine industry-leading insights with ground-breaking research techniques to help our clients successfully address their unique business challenges and achieve mission-critical goals. Our suite of services is designed to give tailwinds to businesses.