Were extremely close to reaching the point at which renewable electricity costs as little to generate as electricity from fossil fuels, so its imperative that we dont take a backward step.

Contributed by | SunGift Energy
The head of one of the UK's first and most successful solar companies has called for common sense and a long-term sensible approach regarding the future of solar Feed-in Tariffs, to avoid wasting the gains that have been achieved over of the past four years.
Gabriel Wondrausch, founder of UK Solar Installer of the year SunGift Energy, launched his appeal following a spate of reports over the past week suggesting major cuts to the solar Feed-in Tariff.
"These reports show that the Feed-in Tariff is working and it's extremely successful in driving down the cost of solar," said Gabriel. "It's effective in getting businesses and householders interested in renewable energy and it's attractive enough for them to make the decision to get it installed.
"What's more, we're extremely close to reaching the point at which renewable electricity costs as little to generate as electricity from fossil fuels, so it's imperative that we don't take a backward step."
Gabriel is particularly concerned that any major shocks to the industry could result in the loss of the skills that have been built up in recent years, causing the industry to have to 'start over again' in the future.
"This would be a huge waste, costing the UK £billions and losing our position as a world solar expert," added Gabriel. "In recent years the capacity-driven Feed-in Tariff mechanism gave us the security we needed, but any big changes now could be devastating.
"This momentum has been gained over a period of four years and it's crucial that we don't allow this to slow down. It's is the only way that we can continue to reduce energy users' reliance on fossil fuels, ensure that bills remain low in the future, and secure the UK's energy future.
"I'm fully in favour of keeping energy bills as low as possible, but the focus must be on driving down cost in the long term, not resorting to a knee-jerk reaction that simply reduces them in the short term.
"DECC must listen to its own research, which shows that 80% of the UK public are in favour of solar, rather than supporting technologies like fracking, which has huge resistance and only 26% public support.*
"We've been supporting the STA's Solar Independence campaign, which shows how – if the government can continue to support solar PV in a sensible manner over the next five years – by 2020 we will be in a position to survive and offer affordable solar systems without any further need for the Feed-in Tariff.
"For this to happen, the solar industry must be able to perform efficiently, and this requires the security to invest in systems, training, tools and staff. Following the 'boom and bust' culture of 2011, we are now fully on track, but we still need a stable series of strategic reductions so that we can plan, invest and build businesses that will have constantly lower costs in the future."
Money for the Feed-in Tariff currently comes from the Levy Control Framework (LCF), a mechanism that specifies the maximum allowable spending on energy subsidies.
Renewable energy subsidies – just 3% of electricity bills
"The perception is that renewable energy subsidies take up a huge proportion of energy bills," Gabriel added, "but the truth is that the Levy Control Framework makes up just 3% of the average UK energy bill.** Considering how much the price of fossil fuels are expected to rise over coming years (and the much higher subsidies for nuclear energy), 3% is a comparatively small amount. It's therefore essential that we continue to encourage renewable energy so that householders can negate the effects of further fuel-cost rises in the future.
"Perhaps even more distressing, however, is the government's revelations in its latest Energy Bill, where DECC said that new measures would 'help reduce our reliance on foreign imports and support jobs and growth by reinvigorating our domestic oil and gas industry.' This sends an extremely confusing and worrying message that the government is happy to invest once again in fossil fuels."
Since 2005, SunGift has grown from a one-man operation to a 35-strong company that enables householders and business to generate their own energy and protect themselves against future energy issues. It has provided work for skilled staff who were previously in traditional energy companies; helped grow a new and profitable sector in Exeter and the South West; brought world-leading technologies to the UK; and introduced energy storage technologies so that householders can use renewable electricity even at night time when solar panels are not generating energy. SunGift is the current UK Solar Installer of the Year and has twice been the SW Renewable Energy Installer of the Year.
*DECC Public Attitudes Tracker: https://goo.gl/BiSjBw
**The Guardian, 16 July 2015 http://goo.gl/VIqKLg.
About SunGift Energy
SunGift Energy is a renewable energy specialist that offers a personal design service and tailored systems to meet its customers' exact requirements. It fits a whole range of renewable energy technologies but specialises in solar panels for domestic and commercial customers.
Formed in 2005 by owner Gabriel Wondrausch, the friendly Exeter-based company employs 30 members of staff and was one of the first installers in Devon to be accredited to the government's Microgeneration Certification Scheme (MCS). SunGift has completed more than 2,000 renewable energy projects and is acclaimed by the industry, winning the Solar Power Portal UK Installer of the Year in 2014; being named the South West Green Energy Award for Renewable Energy Installer or Supplier of the Year in 2011 and 2009, and finishing runner up in the same category in 2010, 2012 and 2013. SunGift is also the top ranked installer in the UK on the independent website www.yougen.co.uk, which ranks companies based on customer feedback.
The content & opinions in this article are the author's and do not necessarily represent the views of AltEnergyMag
---
Comments (0)
This post does not have any comments. Be the first to leave a comment below.
---
Post A Comment
You must be logged in before you can post a comment. Login now.
Featured Product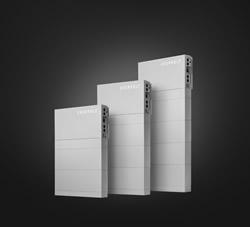 Offer homeowners best-in-class solar and energy storage in one money-saving bundle. Panasonic's new EverVolt™ Series modules come in 350W, 360W, 370W & 380W models and work seamlessly with their EverVolt battery storage - all warrantied by one of America's most trusted brands.